Why Nobody's Running Against Obama
Why are many of the top Republicans are sitting out the race despite a seemingly vulnerable incumbent?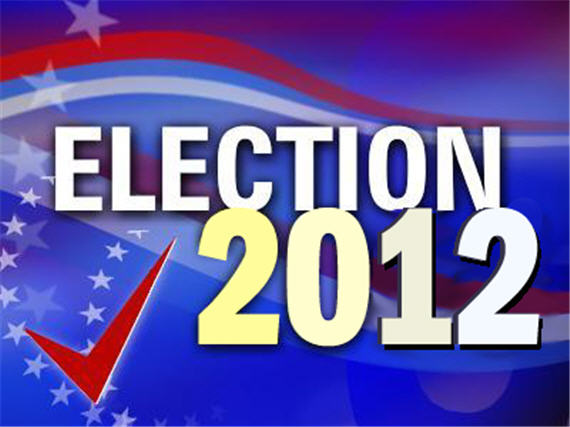 In 1992, many of the top Democrats sat out the race, figuring George H.W. Bush to be unbeatable. (He lost.) In 2012, many of the top Republicans are sitting out the race despite a seemingly vulnerable incumbent.
Michael Shear offers five possible reasons "Why Republicans May Be Skipping 2012 Presidential Run."
1. Biden. If Mr. Obama wins re-election, there is almost zero chance that Vice President Joseph R. Biden Jr. would run for the presidency in 2016, when he would turn 74 years old. That puts him in the same place where Vice President Dick Cheney was in 2008. That means that Republicans who can afford to wait until 2016 can assure themselves not only that they will not face an incumbent Democratic president, but also that they won't face a sitting vice president.

2. The economy. Mr. Obama's approval ratings have dipped below 50 percent, but he remains personally popular and by many calculations the economy appears to be improving — if slowly. Even Mitt Romney, the former governor of Massachusetts and one of the handful of very likely candidates, said last September that Mr. Obama would be "difficult to beat" if the economy continued improving, which he predicted it would. (He later changed his tune and said Republicans should focus on the economy if they wanted to win.)

3. Money. Mr. Obama is expected in some quarters to raise $1 billion for his re-election campaign, and he has no serious primary opposition, which means he will be free to aim that firepower at his Republican adversaries. For a potential challenger, that raises the stakes for fund-raising at a time when more outside groups are competing for the same dollars, many of which, even on the Republican side, would go to congressional races.

4. The Tea Party. The emergence of the Tea Party movement as a force inside the Republican Party requires potential presidential candidates to pick sides in an intraparty philosophical struggle. The risks are clear for some Republicans who may have to alter or modify earlier positions to get through a contentious primary. Less clear are the benefits of having that support during a general election, especially if it means alienating independents in the process. Some of the most high-profile Tea Party candidates in 2010 did not fare so well in the general election.

5. The media glare. Candidates for president have always had to contend with scrutiny from the press. But the intense, Internet-driven political environment in 2011, when everyone has a camera phone and every offhand comment can be recorded, is enough to scare away even the most hearty of politicians. Mr. Barbour's family apparently hated the idea of his running for president (though reports suggest that they had made peace with the idea, were he to have run). Candidates who have been on the fence about making a run often consider the consequences to their privacy if they do.
The last of these is understandable. Certainly, I would have no interest in such scrutiny. But the trends are all moving in that direction, so it's not like things will be better in 2016.
The third is the most interesting. The Republican Party is in the midst of an identity crisis. Candidates who would have been mainstream conservatives eight years ago are now considered "Republicans in Name Only" by the most energized part of the nominating electorate. Then again, it hasn't deterred Mitt Romney, who I still think is the likeliest nominee.
The first three reasons, though, are really variations on one: Obama is going to be very, very difficult to beat. As we've noted here many times, incumbent presidents tend to get re-elected. He's an incredibly disciplined campaigner. He's likable. He's free from personal scandal. And, as Shear points out, he's going to have an unprecedented amount of money at his disposal.
But Jonathan Bernstein makes another point too often missed in these stories: "it's not that the field is small; it's that the winnowing has begun early."
So what happened with Barbour (and Thune, and Mike Pence, and perhaps others)? Maybe he failed repeatedly to hit fundraising goals. Maybe some key endorsers notified him they were going with other candidates. Maybe the polling came back all wrong (not just the topline numbers, which we know stunk for him, but maybe they tested some attack lines and got bad news back).

And, yes, maybe given the same bad or mixed news, Dodd or Joe Biden or someone else might have stuck around; it could be that Barbour really did lack a bit of "fire in the belly" as he said in his withdrawal statement.

But, look, we call this period the "invisible primary" for a reason: just like in the state-by-state primaries to come next year, the current contest has winners and losers, and the losers tend to drop out. Now, some potential candidates really haven't contested the invisible primary…I haven't read anything, for example, about Jeb Bush. So I'll chalk him up as a "did not run." But those who hired staff, sought endorsements, traveled to Iowa and New Hampshire and South Carolina — they contested the invisible primary. They were candidates for 2012. Even if they didn't quite make it all the way to 2012.
Similarly, we get stories in every primary cycle about candidates shrewdly deciding to "skip" Iowa and concentrate on New Hampshire or South Carolina. But they inevitably make that decision after months of campaigning in Iowa!
Barbour, Thune, Pence–and quite likely Sarah Palin and Mike Huckabee–tested the waters and found them too cold.
More interesting than why those people aren't running is why Newt Gingrich and Donald Trump are when it's quite obvious that they have no chance at hell in getting nominated, much less beating Obama.