Why We Won't Be Leaving Afghanistan Any Time Soon
Basically, it's inconsistent with the strategy.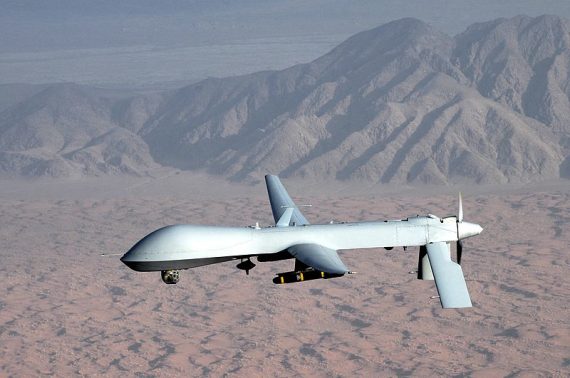 Recently, Doug Mataconis suggested that all U. S. troops could be withdrawn in the foreseeable future. I don't think that's likely and in this brief post I'd like to sketch why. In a nutshell, it's inconsistent with the strategy.
The objectives of the 2001 invasion of Afghanistan were to get Al Qaeda out of the country, keep them there, and remove the regime of their Taliban patrons. With the exception of preventing Al Qaeda's return to Afghanistan those objectives were accomplished in short order. The remaining objective has proven elusive. Al Qaeda appears to have withdrawn to the area of Pakistan that the Islamabad government is unwilling or unable to control. We are reluctant to invade Pakistan to remove them for multiple reasons including the likelihood of inviting Pakistani response and the possibility of destabilizing the Pakistani government.
The new tactical approach that appears to be emerging is one of degrading Al Qaeda capabilities by the use of drone attacks within nominally Pakistani territory. The drone "kill list" of targets for these attacks does not appear to be decreasing in length. As targets are killed, new names are added to the list. That implies operations that will continue for the foreseeable future.
The Tier II unmanned aerial vehicles (UAVs) used for drone attacks within Pakistan have an operating radius of approximately 500 nautical miles. Wherever they may be controlled from they are based, maintained, and launched from Afghanistan. Ongoing drone attacks require ongoing U. S. military presence in Afghanistan.
There are longer-ranged drones. The Tier II+ UAVs may have an operating radius of as much as 5,000 nautical miles. They are, presumably, used for reconnaissance and cost about ten times as much as the Tier II drones (pictured above). There are also issues of longer procurement time. They aren't really cost effective for the kind of long term, ongoing drone warfare we're presently engaged in.
The significant political costs likely to be incurred in the event of an attack mounted by Al Qaeda in Pakistan if it weren't perceived that everything possible was being done about the situation, short of invasion of Pakistan in which significant numbers of Americans would be likely to be killed. For now the drone campaign satisfies those requirements and I expect it to continue for a good, long time. Consequently, I expect a U. S. military presence in Afghanistan for the foreseeable future.