Why Lefty Bloggers Are Owed a Living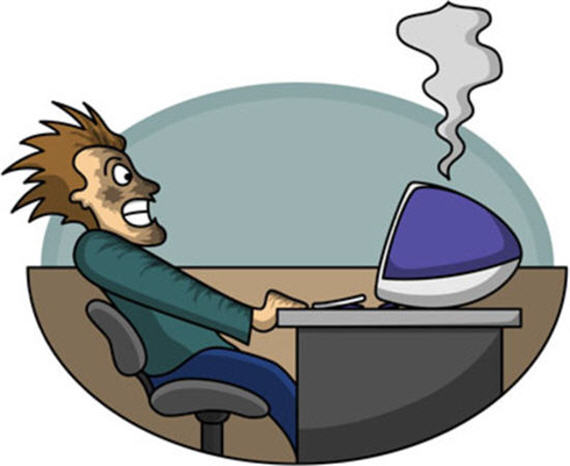 Beccah Golubock Watson has a longish piece at the Nation highlighting the plight of lefty bloggers who are unable to sell advertising space for $10,000 a week and quit their day jobs.
As bloggers become some of the progressive movement's most effective voices, the left still has not figured out how to provide them with the resources they need to keep going. Although philanthropists like George Soros have shown that they aren't scared of the Internet–Soros gave $5 million to MoveOn in 2004– bloggers still are not on the radar of most grant-making foundations. "Bloggers are nobodies in the political funding world," says Markos Moulitsas, founder of Daily Kos. Although some blogs are making money through blog ads (Daily Kos charges $9,000 per week for a premium spread; over at TPM, advertisers pay up to $10,000 for a spot on its premium sidebar), blogging remains a labor of love for the vast majority of online reporters and pundits. And that's a real problem.

[…]

Peer-produced media like blogs and Wikipedia have become the cornerstones of new creative projects that largely depend on the coordinated work of volunteers. But can they thrive without financial backing? Moulitsas says no. "There has to be a financial incentive to stick with blogging," he says. "There will be a subset of blogs that will be OK on their own, but there is a larger group of bloggers who need to be taken care of. There are bloggers like Digby who should not have to work a day job given what they bring to the progressive movement."
Kathy at Liberty Street and Shakesville argues that what's needed is more socialism, with the A-list lefties spreading the link love, starting mentorship programs, and otherwise living up to their values of "diversity, inclusiveness, a place at the table for everyone, [and putting] human needs before defense contractors' wish lists." In doing so, they should take a page out of books from the evil right-wingers who, despite being, "narrow, intolerant, exclusive, and hateful are so much better at supporting their ideological soulmates than we on the left."
Let's leave aside for now the irony of demonstrating inclusiveness and tolerance by lack of same as well as our understandable puzzlement over why the "exclusive" and "hateful" side would be the ones helping out the less fortunate rather than the side that works so diligently for "a place at the table for everyone." Let's even dismiss the longstanding notion expressed by Chris Bowers and others that the reason the lefty political blogs have surged to such prominence is their networked effects and communitarian spirit as compared to the top-down model of the most prominent conservative blogs.
Instead, let's focus on the basic premises of the piece: 1) Bloggers that promote their party's agenda effectively are owed a living and 2) Blogs will fail as a medium unless thousands of bloggers are able to quit their day job and make a living blogging.
The A-list bloggers that are making oodles of money from their products are able to do so because they have the combination of traffic and prestige to make it worthwhile for advertisers to pay for the privilege of appearing on their sites. Josh Marshall, Andrew Sullivan, Duncan Black, Markos Moulitsas, Michelle Malkin, and a handful of others have done that so well that they're making large sums of money and employing others. Others, including John Hawkins and myself, are making a living at it, although at rates far below $10,000 a week.
If, however, one's part-time writing has not attracted a large readership and a passel of advertisers, why is it that The Powers That Be ought to swoop down and fork over some cash to keep you in business? For one thing, you're already in business, meaning the return on investment would be rather minimal. Moreover, almost by definition, the net harm to The Cause of your blog's disappearance from the scene would be negligible.
Moreover, where is the evidence that blogs are going to go away if people can't make a living from them? Most of us blogged for free for years before making more than minimum wage for the time invested. There are hundreds, if not thousands, of blogs being created every day, including a small number of readable ones.
Where, exactly, is the blogging crisis?
Other reactions:
More at Memeorandum
UPDATE: Via David All, I see that David Sifry has released his latest "The State of the Blogosphere" assessment which finds, "Technorati is now tracking over 70 million weblogs, and we're seeing about 120,000 new weblogs being created worldwide each day. That's about 1.4 blogs created every second of every day."
Steve Rubel notes that, while the number of blogs is increasing, the number of blog posts is decreasing, owing perhaps to the growth of other social media, and thinks blogging has therefore "peaked" as a phenomenon.
Brad Levinson respectfully disagrees. He notes a number of trends, including the emergence of corporate and non-Western blogs, which he believes are primed for an explosion in growth. Further,
Also not taken into account is the difference between "journalistic/trade/opinion" bloggers versus the "OMGZ! Sanjaya is awfulz!" bloggers. My bet is that the amount of "personal" bloggers is dying off as they move to social networks laden with RSS and other types of blog-like CMSes. So, blog consumption and usage has merely changed and morphed and evolved, not peaked.
Time will tell, I guess. My bet's on blogging to continue to evolve and thrive. Indeed, in the not-too-distant future, I see the distinction between blogs and other social media largely disappearing.
UPDATE II: Jon Swift provides some background on the Blogroll Amnesty fever that swept the left-o-sphere a while back that caught my attention but not my interest. It provides additional context for Kathy's complaining about the stinginess of the Lefty Blog Elites.