Worse Than 9/11 and the Great Recession Combined
The greatest crisis the nation has faced in my lifetime.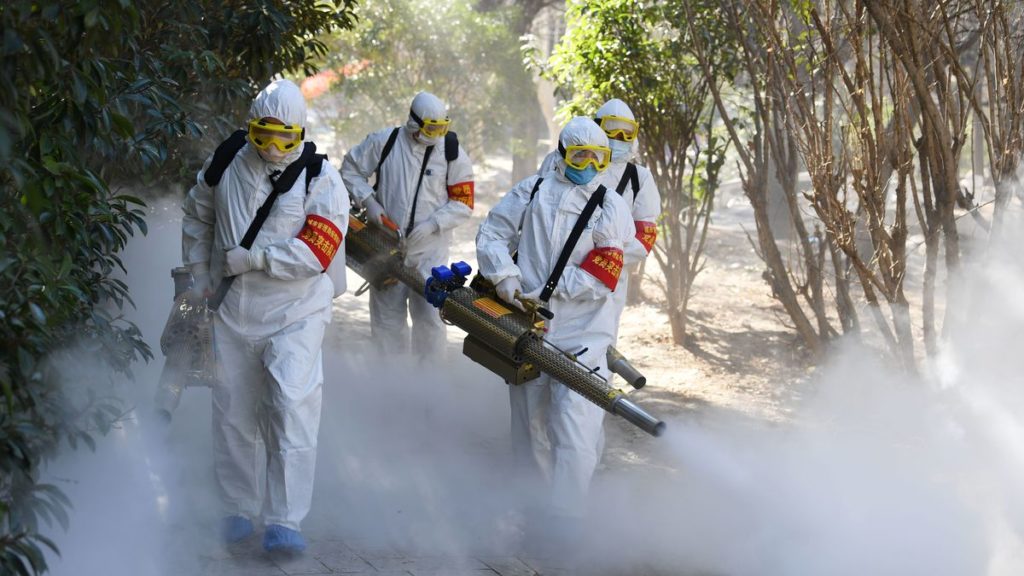 As I was rising this morning, my iPhone alerted me to this tweet from Erin Simpson from overnight:
My instant reaction was the same as Robert Farley's:
The 9/11 attacks killed 2,996 people. Thus far, the US toll from COVID-19 is something like 38. But it'll almost certainly far, far exceed 3,000.
I was teaching at what was then Troy State University with my now-co-blogger Steven Taylor on the morning of 9/11. We suspended classes for the day and spent the next few days talking through the event with our students. But there was no talk of any formal suspension of operations.
I'm at Marine Corps University these days. We haven't gone to virtual teaching yet but it's only a matter of time. Fairfax County Public Schools, where my daughters and youngest stepdaughter go, are off Monday while officials figure out what to do. Neighboring Loudoun County schools are already shut down. As is Northern Virginia Community College, where my stepson attends, as of last night. Ditto Temple University, where my oldest stepdaughter goes.
Professional and college sports leagues canceled games after 9/11. But games resumed within two weeks. Meanwhile, the NCAA has banned fans from March Madness, the biggest event on its calendar. And the NBA has abruptly canceled the rest of its regular season.
After 9/11, we grounded all flights indefinitely. But we were back up and running within days. We haven't gone that far, yet, but the President has just banned travel to Europe and from anyone who has been to Europe lately. And more restrictions are likely coming.
Thus far, it's too early to predict the economic fallout from this. But we've already seen the stock market crash and it's going to get much worse. We're essentially shutting down huge sectors of the economy for the indefinite future. The Great Recession didn't do that.
Now, we're probably not going to start two wars that go on for decades. So there is that. (Then again . . . .) But the domestic impact of this pandemic is almost surely going to be the most destructive I've witnessed. And, while Erin and I are both Gen X, I'm from its oldest cohort and she's from its youngest.
That we have the most incompetent, least trustworthy governance of my lifetime at the same time only makes it worse.