You Want to Talk about Something Broken in our Politics?
I got your broken right here: the presidential nomination process.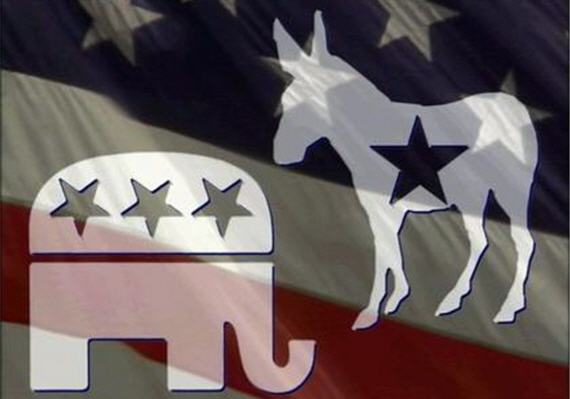 I noted the other day that despite the very real (and very understandable) frustration with the way the debt ceiling debate played out, that the the system was not broken.  However, James Joyner's post on Tim Pawlenty's strategizing regarding the Ames Straw Poll reminded me that of something that is pretty broken in our system:  the way we select nominees by the major political parties.
I will allow, it is not broken in the sense that it does produce nominees.  It is, however, broken if the goal is to create a process by which the best national candidates are chosen.  This us by definition the case given that the system is such that it focuses very heavily not just on regions before it focuses nationally, but it focuses on two specific states über alles:  Iowa and New Hampshire.  There's a lot wrong with a process that is alleged to be working to select a national candidate that focuses so much attention on specific states that a) are not even representative of the country, and b) achieved their status largely via happenstance.*
To get directly to the point:  the purpose of the nomination process is to pick a candidate of national appeal and significance.  Instead, the system we currently have encourages candidates who can generate support in very narrow populations:  Iowa and New Hampshire with the rest of the country being an afterthought.  The significance of these events are sufficiently large that they affect national policy (think ethanol, for example).
It is bad enough that the formal processes in Iowa and New Hampshire play such a pivotal role** in the process, but we are at the point that candidates spend tens of thousands of dollars on a straw poll.  A straw poll is a self-selected sample of supporters (kinda like a sci fi for political geeks/the curious) and the Ames poll is more about organization than it is about real support (of course, to some significant degree this is true about the Iowa Caucuses as well).
A description of the Ames straw poll can be found here (Ames Straw Poll) and includes the following:
Each candidate has paid for space in the lot, but what happens on those spaces is up to them, Casey Mills, spokesman for the Republican Party of Iowa, said.

"We view our responsibility as holding a first-rate event, an accurate barometer of how Iowans are looking at the 2012 presidential election," Mills said. "The candidates are responsible for renting tents, generators, ice machines and purchasing refreshments."

Entertainment also will be the responsibility of the candidates, he said. For example, Bachmann's campaign has announced there will be live music at her venue.
As far as reliable methods to create "an accurate barometer of how Iowans are looking at the 2012 presidential election" the above sounds like a pretty lousy process.  Take the money and do a real poll, if that's what you want.  Indeed, if you want an example of "broken" this is it.  It's like your weatherman saying that he was using input from his Twitter feed to determine barometric pressure.  It is possible that he could guestimate it, but there are far better ways get a true and accurate reading.
And, of course, the fact that what Iowans think about the candidates will be used, eventually, to pretend like we know something about national views of the candidates only makes it all the worse.
I suppose one could technically argue that the system functions as designed, although I would counter that I am not sure that there is a whole lot of conscious design to this "system."  It sort of organically evolved over time and then entrenched interests (like political actors in Iowa and New Hampshire) have fought hard to maintain the process.
The main thing I can say is that that the process does eventually produce a nominee.  In that sense, it "works."  However, there are better ways to choose candidates, to be sure.
—-
*A lengthy process in the evolution of the nomination process created the current calendar.  It hardly the stuff of design.  To summarize a lengthy history, let's just say that both of these states were in the right place at the right time, and this catapulted them to far more significance than they deserve.
**And yes, I do know that NH is more significant than Iowa.