Young African-American Males 21 Times More Likely To Be Shot By Cops
The numbers don't lie.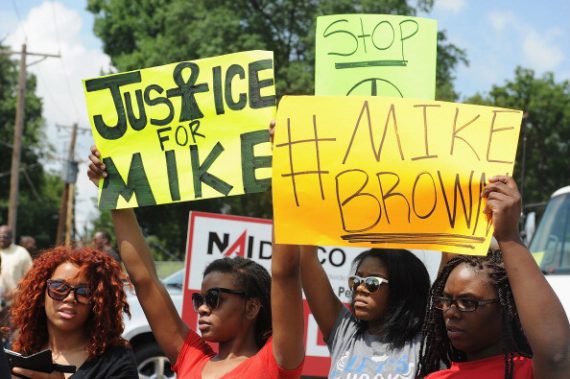 A new study from ProPublica shows that young African-American men are disproportionately more likely to be shot by police than any other demographic group:
Young black males in recent years were at a far greater risk of being shot dead by police than their white counterparts – 21 times greater i, according to a ProPublica analysis of federally collected data on fatal police shootings.

The 1,217 deadly police shootings from 2010 to 2012 captured in the federal data show that blacks, age 15 to 19, were killed at a rate of 31.17 per million, while just 1.47 per million white males in that age range died at the hands of police.

One way of appreciating that stark disparity, ProPublica's analysis shows, is to calculate how many more whites over those three years would have had to have been killed for them to have been at equal risk. The number is jarring – 185, more than one per week.

ProPublica's risk analysis on young males killed by police certainly seems to support what has been an article of faith in the African American community for decades: Blacks are being killed at disturbing rates when set against the rest of the American population.

Our examination involved detailed accounts of more than 12,000 police homicides stretching from 1980 to 2012 contained in the FBI's Supplementary Homicide Report. The data, annually self-reported by hundreds of police departments across the country, confirms some assumptions, runs counter to others, and adds nuance to a wide range of questions about the use of deadly police force.

Colin Loftin, University at Albany professor and co-director of the Violence Research Group, said the FBI data is a minimum count of homicides by police, and that it is impossible to precisely measure what puts people at risk of homicide by police without more and better records. Still, what the data shows about the race of victims and officers, and the circumstances of killings, are "certainly relevant," Loftin said.

"No question, there are all kinds of racial disparities across our criminal justice system," he said. "This is one example."
The numbers also show that the circumstances under which young African-American men were killed by police seemed to be ones in which the officer's lives were not threatened:
What were the circumstances surrounding all these fatal encounters?

There were 151 instances in which police noted that teens they had shot dead had been fleeing or resisting arrest at the time of the encounter. 67 percent of those killed in such circumstances were black. That disparity was even starker in the last couple of years: of the 15 teens shot fleeing arrest from 2010 to 2012, 14 were black.

Did police always list the circumstances of the killings? No, actually, there were many deadly shooting where the circumstances were listed as "undetermined." 77 percent of those killed in such instances were black.
As noted, this has been something of an article of faith among African-Americans for some time now, and one doubts that they need statistics to prove for them something that they experience far more directly than someone in my position ever will. Nonetheless, numbers like this are helpful, I think, in understanding the reaction that we see to cases like that of Michael Brown or, more recently the teenager who was shot in St. Louis under circumstances that continue to remain murky. In some ways, though, the individual facts of those cases do not matter to the people who turn out to protest so much as the fact that these individual cases tend to reinforce the zeitgeist that African-Americans, especially those who live in poorer communities and inner cities, live in every day. It's informed not only by the deaths of people they know or have heard of, but also by their own daily interactions with law enforcement, where there is also clear evidence that African-Americans, and especially African-American males are treated differently, and far more suspiciously, than members of any other ethnic group. This is a reality that I think is hard for those of us who aren't African-American to understand, but between news reports and personal testimonials from people who are doing something as innocent as driving through certain neighborhoods at night it's hard to deny that it does not exist. Indeed, one would have to stick one's head in the sand to come to that conclusion.
To a large degree, it is the belief among the African-American community that they are disproportionately targeted by the police that informs the way they react to incidents like the shooting of Michael Brown, the shooting last week in St. Louis, or the death of Eric Garner in New York City, which apparently was caused by NYPD officers using a choke hold that had already been banned because of its likelihood to lead to death. In some sense, the individual facts of these cases matter less than the fact that their very occurrence tends to reinforce something that the people protesting believe to be true, a belief that is informed by their own experiences. Until we understand this, we are not going to be able to understand or address the real reasons that things like the protests in Ferguson, Missouri happen.