Victor Davis Hanson's Prejudice And Race In America
We've still got a long way to go.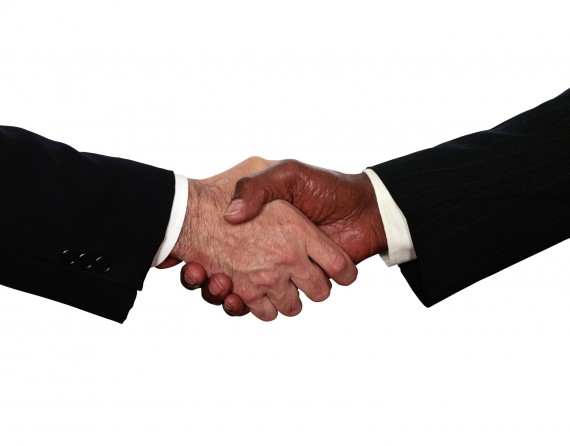 Victor Davis Hanson came out the other day with his contribution to the "conversation" about race relations that has unfolded in the wake of the verdict in the George Zimmerman trial and it includes this excerpt of what he apparently has told his own children regarding race:
First, let me say that my father was a lifelong Democrat. He had helped to establish a local junior college aimed at providing vocational education for at-risk minorities, and as a hands-on administrator he found himself on some occasions in a physical altercation with a disaffected student. In middle age, he and my mother once were parking their car on a visit to San Francisco when they were suddenly surrounded by several African-American teens. When confronted with their demands, he offered to give the thieves all his cash if they would leave him and my mother alone. Thankfully they took his cash and left.

I think that experience — and others — is why he once advised me, "When you go to San Francisco, be careful if a group of black youths approaches you." Note what he did not say to me. He did not employ language like "typical black person." He did not advise extra caution about black women, the elderly, or the very young — or about young Asian Punjabi, or Native American males.  In other words, the advice was not about race per se, but instead about the tendency of males of one particular age and race to commit an inordinate amount of violent crime.

It was after some first-hand episodes with young African-American males that I offered a similar lecture to my own son. The advice was born out of experience rather than subjective stereotyping. When I was a graduate student living in East Palo Alto, two adult black males once tried to break through the door of my apartment — while I was in it. On a second occasion, four black males attempted to steal my bicycle — while I was on  it. I could cite three more examples that more or less conform to the same apprehensions once expressed by a younger Jesse Jackson. Regrettably, I expect that my son already has his own warnings prepared to pass on to his own future children.
So, because Hanson's parents had one bad experience with young black males in San Francisco and he had another in East Palo Alto some years later, he's decided that it makes sense to teach his children to inherently distrust every young black male that they encounter. But, of course, he's not being racist.
Hanson's essay reminds me very much of a similar, albeit much more vitrolic essay that John Derbyshire wrote at National Review in April 2012 when the whole Zimmerman/Martin case had just become a big national news story. In that piece, Derbyshire, who already had a history of controversial and borderline racist posts on other websites under his belt, set out a long and rather bizarre list setting forth the advice he allegedly gave to his sons about interactions with African-Americans. The post proved so controversial that, in addition to being denounced by pretty much every front page poster at NRO's The Corner, ended up getting Derbyshire fired as freelance contributor at National Review.
So, what's the difference between what Hanson wrote and what Derbyshire wrote? Outside of the fact that Hanson is clearly a better writer than Derbyshire and that his tone is far less venomous, I really don't see a difference. Both of them are saying that an entire group of people — young black men — should be judged based on the fact that they resemble people who accosted Hanson's father and, apparently, Hanson himself. If that's not prejudice, then I don't know what is.
Andrew Sullivan comments:
That's the gist of Victor Davis Hanson's new piece in National Review. All young black men are guilty until proven innocent – a sentiment with which New York's chief cop apparently agrees (especially if he can gussy up his racial profiling with minor pot possession, thus making the future of any young black male that little bit harder). I don't think anyone in this debate, including the president, has denied the disproportionate amount of crime committed by young black men (primarily against other young black men). The question is how we should personally deal with that fact while living in a multiracial society.
Let me offer a suggestion. How about treating people as individuals rather than judging them by the color of their skin or what they happen to be wearing?
Many of the problems that people have had in the whole Zimmerman/Martin mess is the fact that there is a perception that George Zimmerman made a judgment about Trayvon Martin from the beginning when he saw a young African-American man walking in his community at night and decided to call the police. Would the same concerns have been raised in his mind if the person he saw was white, or if it was someone older of whatever race, or if it was a female? That's a hypothetical to which we don't know, and will never know the answer. However, as President Obama pointed out in the statement he made in the White House Press Room last Friday, there is a perception in the African-American community that young black men are treated differently under these types of circumstances than other people in similar circumstances would be treated. It's a perception that is based on experience to a large degree, and the NYPD's "stop and frisk" policy, which has been shown to disproportionately impact young African-American males, only tends to reinforce that perception.
It's easy to pretend that racism and racial prejudice are issues that belong to the distant past, but it seems fairly clear that this isn't really the case. They're still sitting there, ready to bubble up just when they aren't needed. Being human, we'll probably never completely get behind them, but it strikes me that the least we can do is not follow the example of people like Hanson and Derbyshire and consciously pass those prejudices on to our children.