2018 Set To Become The Year Of The Political Women
With the primaries over, we can say that it's been quite a successful year for women in politics.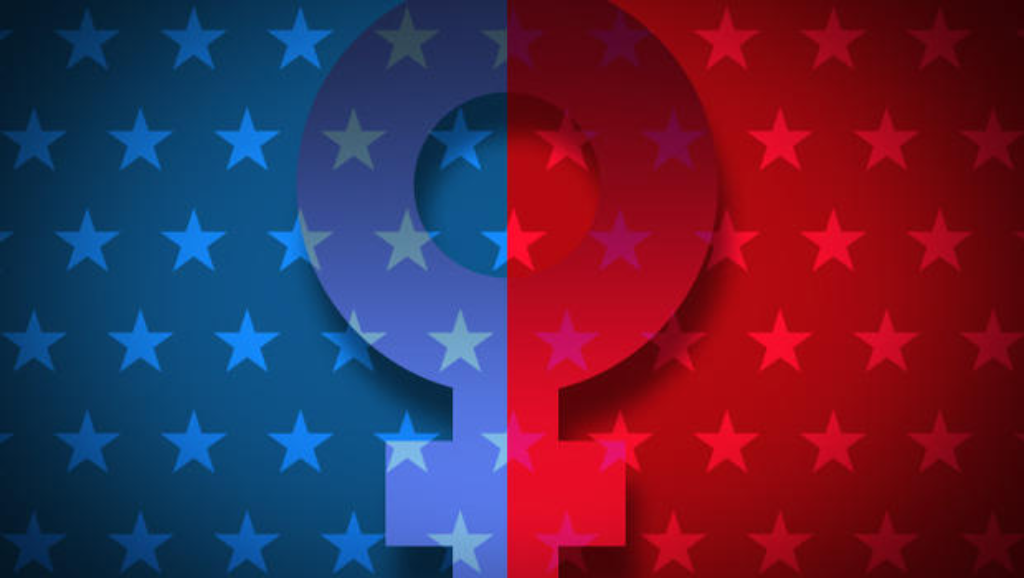 With the 2018 primary season now officially over, one of the more interesting things we can point to is the extent to which it has been marked by the increasing number of female candidates:
With the 2018 primary season over, it's official: Women have made history and shattered records, winning major party nominations in record numbers.

A total of 234 women have won Democratic or Republican House nominations this year, up from the previous record of 167 women in 2016.

Democrats also hit a record number of female nominees, while Republicans fell short of the record they set in 2004.

On the Senate side, 22 women are major party nominees, beating the 2012 record of 18. Both Democrats and Republicans set records for female Senate nominees this year.

Much of the energy around women running for office has come from the Democratic side of the aisle. Seventy-eight percent of this year's female House nominees and 68 percent of female Senate nominees are Democratic.

"We are certainly on track to see a record number of women in the 116th Congress, but achieving gender parity in Congress will take more than one election cycle," said Debbie Walsh, director of the Center for American Women and Politics, which compiled the data.
The Huffington Post lists some examples, and I've added a few more:
New York Democrat Alexandria Ocasio-Cortez, 28, is set to become the youngest woman ever elected to Congress.
Stacey Abrams (D) of Georgia could become the nation's first black woman to serve as governor.
Michigan Democrat Rashida Tlaib (D) and Minnesota Democrat Ilhan Omar would be the first Muslim-American women in Congress.
Arizona will get its first female senator ever, since the race is between Rep. Martha McSally (R) and Rep. Kyrsten Sinema (D).
Deb Haaland (D) in New Mexico and Sharice Davids (D) in Kansas could become the first Native American women in Congress.
Connecticut's Jahana Hayes (D) and Massachusetts' Ayanna Pressley (D) are likely to be the first women of color in their states' congressional delegations.
In Tennessee, Congresswoman Marsha Blackburn (R) has a better than even chance of being elected to the Senate;
In Mississippi, Senator Cindy Hyde-Smith (R), who was appointed to fill the seat vacated by Thad Cochran in April, has a good chance of winning the Special Election being held in the Magnolia State to determine who will hold the seat for the remainder of the current term;
NBC News has some more numbers:
There were 53 female Senate candidates (previous record was 40 in 2016) and 476 female House candidates (previous record was 298 in 2012).
Among the 476 women who ran on the House side, the majority were Democrats (356) — about 75 percent.
Republican women actually fell short of their previous record — 120 GOP women ran this cycle, compared with 128 in 2010.
Of the 53 female Senate candidates, 22 are now the nominees of their party. The previous Senate record was 18 in 2012.
Of the 476 female House candidates, 234 women won the nomination. The previous record was 167 in 2016.
There are 182 Democratic women who are their party's House nominees this cycle — up from the previous record of 120 in 2016.
There are 52 Republican women who are House nominees this cycle, which falls short of the previous record of 53 in 2004.
52.6 percent of Democratic House female candidates won their primary. That's higher than Democratic men (33.6 percent), Republican women (43.7 percent) and Republican men (45.3 percent)
Among non-incumbents only, Democratic women also had the highest win rate (43.8 percent), versus 34.3 for GOP non-incumbent women, 21.1 of non-incumbent Democratic men and 28.8 percent of Republican non-incumbent men.
61 women filed for governor (the previous record was 34 in 1994)
16 of them won their party's nomination (the previous record was 10 in 1994 and 2010)
12 of those 16 winners are Democrats (the previous Dem high was nine in 2002), and four of the 16 are Republicans.
In the past, one of the main reasons for the fact that women are underrepresented in both the House and the Senate has been the fact that there was a dearth of female candidates running in specific races, or at the very least a dearth of candidates who had a reasonable chance of winning their respective primaries. This stands in marked differences to many state legislatures, where women of both parties have been slowly building their numbers for quite some time, Now, many of those women are running for higher office, whether for Congress, the Senate, or Governor. It's also notable that in many cases, November will see races where there are women running in both major parties, meaning that a woman is guaranteed to win regardless of which party wins the election. Examples of this can be seen in the Arizona Senate race, where Republican Martha McSally is up against Democrat Kyrsten Sinema. In other races, of course, women are running against male candidates, many of whom are long-term incumbents who seem secure in their positions. Not all of these women are going to win their race but many of them will and this likely means that the number of women in the House of Representatives, Senate, and Governor's mansions are likely to increase significantly after November.
Not surprisingly, most of the women who are running are Democrats, and many of them appear to have been inspired by a combination of the reaction to the candidacy and Presidency of Donald Trump and the "MeToo" movement that has resulted in many women coming forward to share their stories of having been sexually harassed or abused in the past. To the extent that this is a response to Trump, many of the candidates appear to have been inspired by the women's marches that took place the day after Inauguration Day in 2017 and again earlier this year, as well as by the accusations that were made about Trump the candidate such as the Access Hollywood tape, the claims by nineteen women that Trump had harassed them in the past, and Trump's affairs with porn star Stormy Daniels and Playboy model Karen McDougal. To that extent, I suppose we have Donald Trump to thank for these advances for political women.