2nd Quarter GDP Growth Revised Downward To 1.6%
Another set of bad economic numbers are out today, and one wonders when we'll start getting the good news.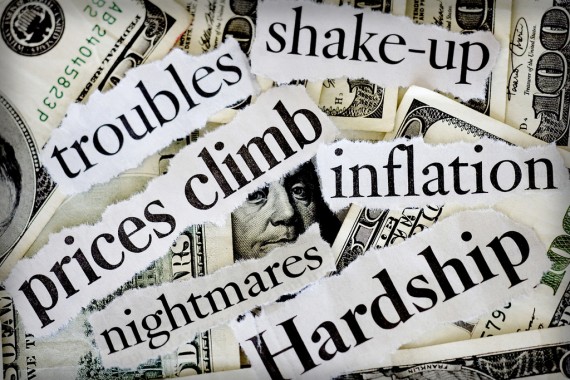 The second quarter Gross Domestic Product numbers that looked anemic a month ago, look downright pathetic after this morning's announced revision:
Economic statistics released Friday offered the clearest sign yet that the recovery, already acknowledged to be sauntering, had slowed to a crawl.

The government lowered its estimate of economic growth in the second quarter to an annual rate of 1.6 percent, after originally reporting last month that growth in the three-month period was 2.4 percent.

The revision is a significant slowdown from the annual rate of 3.7 percent in the first quarter and 5 percent in the last three months of 2009.

The news came at the end of a week that showed the economic retrenchment that began in the second quarter has spilled over into the summer. Existing home sales in July were down to their lowest level in a decade, and sales of new homes that month were at their lowest level since the government began tracking such data in 1963. Orders for large factory goods, excluding the volatile transportation sector, dropped in July, indicating that recovery in the manufacturing sector is also stalling.

With such grim reports, economists are now concerned that the outlook for job creation, which has been spluttering all summer, could deteriorate further. Companies and consumers tend to be spooked by bad news, and market analysts and economists worry that faltering confidence could cause employers to hold back on hiring.

"When you get a downshift in growth there is a risk that it will feed on itself," the chief economist at MF Global, James F. O'Sullivan, said. "The question now is to what extent has the improving trend just been temporarily set back or has it really been short-circuited."

The markets were also awaiting a speech Friday morning from the chairman of the Federal Reserve, Ben S. Bernanke, as well as fresh indicators of consumer sentiment from a closely watched survey by the University of Michigan and Thomson Reuters.

The bulk of the downgrade in the second-quarter G.D.P. resulted from the fact that government analysts had assumed that American companies added more inventories to their warehouse shelves than they actually did. The adjustment also took into account a wider-than-estimated trade deficit.

Economists polled by Bloomberg had been expecting the second quarter growth figure to be revised down to 1.4 percent.

Economists have been revising their forecasts for growth in the second half, with Goldman Sachs now projecting annual growth of 1.5 percent. Ben Herzon, a senior economist at Macroeconomic Advisers, a forecasting group, said the firm had taken its estimate for third-quarter growth down to 1.7 percent from 2.5 percent at the beginning of July.
In other words, almost no real growth at all, and certainly not enough to create significant job growth any time soon. Quite honestly, I'm not sure what can be done to make that happen, and apparently neither does anyone else:
[J]ust as there is widespread agreement that the economy is faltering, there is also a sense that the federal government is running out of options to rebuild momentum.

"Housing is in the tank. Confidence is going down. The stock market is going down. It's hard to imagine how consumers will spend," said Sung Won Sohn, an economics professor at Cal State Channel Islands and former chief economist for Wells Fargo.

He put the probability that economic growth will slide back into negative territory — a double-dip recession — at "40% and going up."

On Thursday, the Dow Jones industrial average closed below the 10,000 benchmark on the heels of worrisome new economic reports.

The government said that while initial unemployment claims last week dipped to to 473,000, from 504,000 the week before, the four-week average still reached its highest point since November. Unemployment was at 9.5% nationally in July and higher in many states, including 14.3% in Nevada, 13.1% in Michigan and 12.3% in California.

And a mortgage trade group said that, while foreclosures overall continued to ebb, more homeowners fell behind on their payments — the second straight quarter in which that has happened. With unemployment still stubbornly high, the data suggest that foreclosures could soon ramp up again.

Those reports followed news earlier in the week that home sales had fallen to their lowest level in more than a decade, despite mortgage interest rates that are at their lowest levels in nearly 40 years.

"All the indicators at the moment are pointing in the wrong direction," said Bart van Ark, chief economist for the Conference Board, a business research group.

He doesn't think the nation will dip back into recession, but said the risk of that happening was rising amid continuing high unemployment.

"We are in the slow lane at this moment," he said. "The risk of things turning wrong and then dropping the economy into recession is significant."
All of which creates more uncertainty, which means that consumers and businesses will continue sitting on the sidelines. Frankly, I'm not sure how we'll get out of this one.
Next Friday, we'll be getting the August unemployment numbers and, based on this and on the reports we've been getting for the past month, I think we can expect more bad news.