So Much For "Recovery Summer"
The latest GDP numbers are nothing but bad news for Democrats.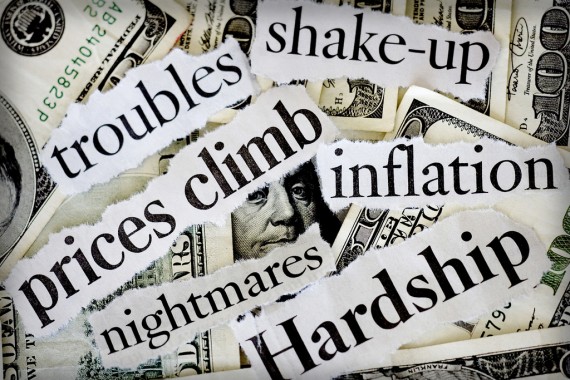 This morning's release of the 2nd quarter Gross Domestic Product numbers establish pretty clearly that the Obama Administration's "Recovery Summer" is much less than meets the eye:
There is no more disputing it: the economic recovery in the United States has indeed slowed.

The nation's economy has been growing for a year, with few new jobs to show for it. Now, with growth at an annual rate of 2.4 percent in the second quarter and federal stimulus measures fading, the jobs outlook appears even more discouraging.

"Given how weak the labor market is, how long we've been without real growth, the rest of this year is probably still going to feel like a recession," said Prajakta Bhide, a research analyst for the United States economy at Roubini Global Economics. "It's still positive growth — rather than contraction — but it's going to be very, very protracted."

A Commerce Department report on Friday showed that the economy had grown at a faster pace earlier in the recovery, expanding at an annual rate of 5 percent at the end of 2009 and 3.7 percent in the first quarter of 2010. Consumer spending, however, was weaker than initially believed.

Many economists are forecasting a further slowdown in the second half of the year, perhaps around an annual rate of 1.5 percent. That is largely because businesses have refilled the stockroom shelves that they had whittled down during the financial crisis, meaning there will not be much need for additional inventory orders.

Fiscal stimulus policies are also expiring, which may further drag on growth. And individual stimulus programs like expanded unemployment benefits have faced huge political battles each time they have come up for extension in Congress.

The approaching midterm elections may further entrench the political stalemate after Congress returns from its August recess. As a result, pressure will probably increase on the Federal Reserve to use its tools to prevent a double-dip recession. Recent reports from Fed officials suggest the central bank has become increasingly worried about where the economy is headed.
Politically, this can't be described as anything other than a disaster for the Obama Administration and the Democrats. It means that, for the next three months leading up to Election Day, voters will still be dealing with economic uncertainty, high unemployment, and the fear that some unforeseen event could plunge the nation into another recession before we've even recovered from the last one.
Ed Morrissey agrees:
There's no way to spin a 2.4% GDP rate as a positive step in a recovery.  Worse yet, the pattern has been to revise these numbers downwards when Commerce firms up its data.  The next statement of Q2 GDP will come on August 27, just before Congress comes back in session and right at the prime time of summer campaign season, just a week before Labor Day.  If this drops much lower in the next iteration, Democrats will have to explain the failure of their economic program to angry voters across the nation — and they're not going to want to hear "It's Bush's fault!" two years after electing Obama and four years after giving Nancy Pelosi and Harry Reid control of Congress.
Indeed not.
While I still remain skeptical about the prospects for huge Republican gains in November, the pieces are coming into place to create exactly the type of political environment that might bring that about. A bad economy. An unpopular war. And, a President who has clearly lost much of the magic he had two years ago during the election.
Hang on, because this is about to get very interesting.