A Counter-Argument on the Use of Force Against Syria
There's more than one way to look at the civil war in Syria.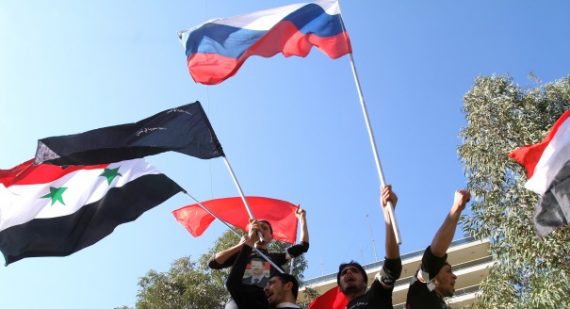 Writing at Pravda.ru, Felicity Arbuthnot and Timothy Bancroft-Hinchey pose a number of tough questions for the U. S. State Department. Here are the first six of twenty-seven:
Question 1: Why has the west been supporting Syrian terrorist forces for two years?

Question 2: Do you not entertain the notion that to solve the Syrian issue, it would suffice for the west to cease arming, financing and aiding the Syrian terrorist forces fighting President Assad?

Question 3: Are you, or are you not, aware that in supporting forces hostile to President Assad, you are also supporting sources loyal to al-Qaeda?

Question 4: Do you now admit that your respective authorities lied regarding the issue of Weapons of Mass Destruction in Iraq? Should the answer be negative, then please inform us as to where these weapons are.

Question 5: Regarding the previous attacks with chemical and biological weapons (CBW) in Syria, by the rebels you support, and confirmed by the UNO's Carla del Ponte, what are your comments?

Question 6: Under international law it is illegal to take sides in an internal conflict. How do you justify your actions in a. Libya and b. Syria in this context?
Read the whole thing. As you can see, there's more than one way to look at the civil war going on in Syria and the moral compass may not point quite as unambiguously as Sec. Kerry might have it.
Please note that I'm not presenting my own views here, just noting that not everyone has the same view of the events in Syria.
My position, as it has always been, is that for any war to be just it must be waged under proper authority, have just ends, be waged by just means, and there must be a reasonable expectation that the means will be able to effect the ends.
I also think that the Obama Administration needs to show a bit more ankle on the subject of whether Assad's regime actually used chemical weapons other than riot control agents against civilians. Videos on the Internet do not constitute adequate proof.