A Graph Worth 1,000 Words
One weird trick for knowing if a given action will affect public opinion on Trump.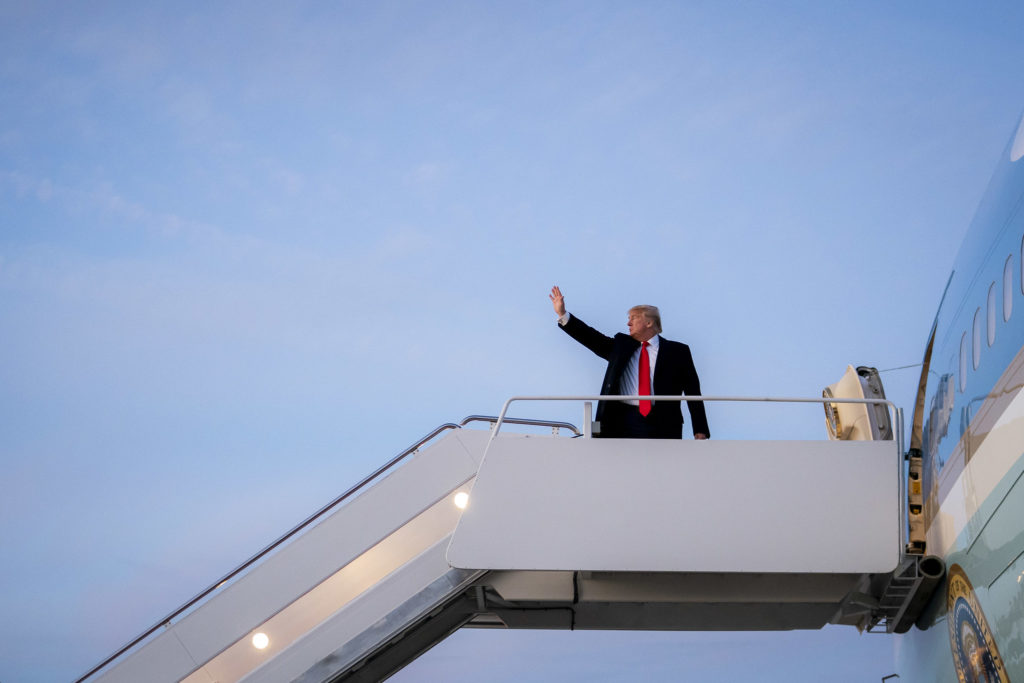 We are frequently asking ourselves whether a specific political action, whether large (such as impeachment itself) or small (Pelosi's strategic decision to not immediately transmit the articles of impeachment to the Senate) will influence public opinion. Or, will the latest seemingly outrageous utterance from the president, such as suggesting the late Representative John Dingell is currently residing in Hell, move the needle in any appreciable way?
Well, here's your one weird trick to answer those, and other, questions. Just remember this graph from FiveThirtyEight: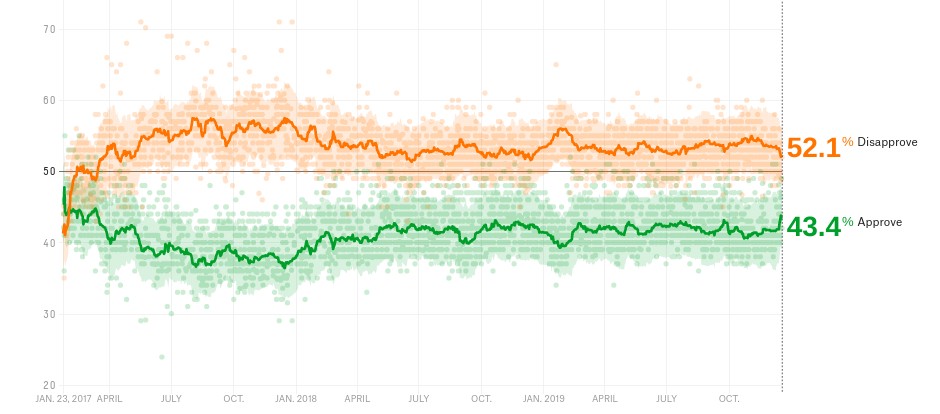 This is Trump's approval/disapproval numbers from his inauguration to the present moment. Note that the aside from what might be the shortest honeymoon period of all time that the fluctuations of both lines are quite narrow. The stability of opinion about Trump is stunning and suggests such deep polarization that nothing is going to change an appreciable number of people's minds.
Keep in mind that the last roughly three years has included things like the firing of the FBI Director, the longest government shutdown in US history, a special counsel's investigation, as well as record DJIA numbers and the best unemployment rates in 50 years. And the needle barely moves in either direction.
The only thing that might actually change his approval would be a recession, but even then I am not so sure that the polarized nature of the electorate wouldn't lead to supporters blaming Democrats (as opposed to the historical expectations that a poor economy redounds negatively to the president).
The graph is also a constant reminder of the fact that Trump did not win the popular vote and never did anything in office to change the majority's collective minds. It also is a reminder to an adjacent issue: that he governs as if he is only president of his supporters, rather than President of the United States.