A Specious Comparison of Voting Rules
No, Colorado's voting regulations are not roughly the same as Georgia's.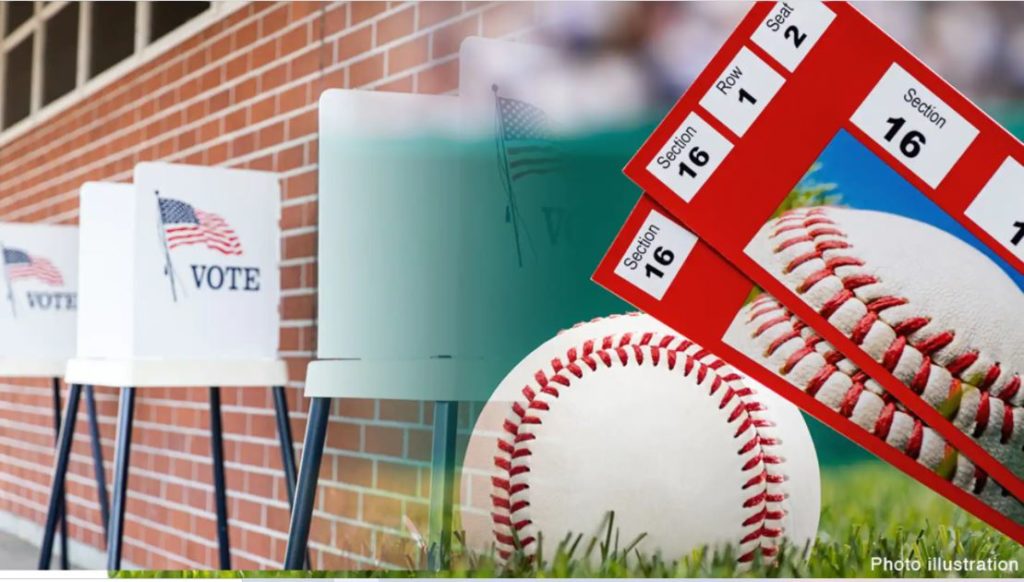 So, Major League Baseball has decided to move its All-Star Game from Atlanta to Colorado in protest of Georgia's recent alterations to its election laws. As I have noted, this law objectively makes voting harder in Georgia and while we can parse out exactly how much harder they make it, one cannot ignore its rapid passage in the context of the big lie about fraud in the 2020 elections.
Let me note straight up: voting is easier in Colorado than it is in Georgia (and in specific ways that the Georgia law specifically made harder). But, many people are trying to pretend otherwise.
Reality has not stopped a number of people from trying to act like they don't understand the difference between Colorado's regulations and procedures and Georgia's.
Note, Fox News: Colorado voting laws are similar to Georgia's despite decision to move Major League Baseball All-Star Game.
The word "similar" is doing a remarkable amount of work in that headline.
The concluding paragraph of the piece is almost funny:
Fox News asked Major League Baseball if they researched state voting laws when determining a new All-Star Game site, but they did not immediately respond.
I can all but guarantee that yes, MLB did their homework and, moreover, that the author of the brief write-up for FNC did not.
Really, the piece is simply misinformation that will have the effect of a lot of people who will not pay attention to the details drawing very incorrect conclusions.
The reality is that Colorado's election procedures are the gold standard if one is interested in making voting easier for its citizens. It mails ballots out to all citizens automatically (note that the new Georgia law forbids the unsolicited mailing of ballots). It allows for same-day voter registration for in-person voting, and its ID requirement is expansive, not restrictive and includes non-photo options.
For a run down of their rules, see: Ballotpedia, Voting in Colorado.
Look, comparing Colorado's system to Georgia's is like saying your flip phone and my iPhone both make calls, send texts, and can access the internet. This is all true but misses rather significant points of difference between the two.
So when Governor Kemp of Georgia says things like the following (from the FNC piece) he is being lazy and malicious:
"Georgia has 17 days of in-person early voting including two optional Sundays, Colorado has 15," the Republican governor said. "So what I'm being told, they also have a photo ID requirement. So it doesn't make a whole lot of sense to me."
Well, having 15 days of in-person early voting is a just icing on the cake when you have universal mail-in voting. Think about it: if you have vote-by-mail then early in-person voting is for the handful of people who don't want to vote by mail instead of being a way to avoid long lines on election day.
To quote a Colorado Public Radio piece (Colorado Vs. Georgia Voting Laws: What Are The Differences?):
There's a major difference between the states, though: Colorado votes by mail. Every registered voter receives a ballot about 15 to 20 days before the election. And instead of waiting in line at a polling station, the vast majority simply drop the ballot in a mailbox or a secure dropbox.

According to information from the Secretary of State, 99.3 percent of Colorado primary voters used one of those methods last year.

So, while it's true that Colorado has fewer days for in-person voting, it also has far less demand for in-person voting. Voters rarely encounter lines here. And the ultimate result of Colorado's system is extremely high turnout.

Georgia's new law moves the state away from Colorado's vote-by-mail approach, pushing more voters to show up in person. 
And, as noted, Colorado has much less stringent ID requirements, including non-photo ID and a long list of options. Further, you only need to provide ID for mail-in voting the first time you vote by mail. It just isn't the same thing.
Again, Colorado Public Radio:
Colorado does require some form of ID when voters register for the first time, and whenever they vote in person. But the state accepts 16 different forms of identification. The options include common identification cards like a driver's license, a U.S. passport, or government employee ID — but Colorado also accepts Medicare and Medicaid cards, college IDs, utility bills, bank statements and paychecks. 

Colorado does not require identification for mail voting once a person is registered. Instead, the state mails a ballot to the person's home, and then matches their signature against a database when the ballot is returned.
Quite frankly, I hope this leads a lot of people who might not pay attention to the details to see how Colorado's system works and start to see why some rules promote voting and others discourage it.
For more see WaPo, The unserious comparisons between Colorado's voting laws and Georgia's new one
---
And if you want to ramp up the ridiculous, there's Dan McLaughlin piece at NRO: The Baseball All-Star Game Is No Icon of Honest Voting which runs down a number of problems/"scandals" with All-Star voting:
Now, the voting system we use for choosing our government is run differently, has much more serious stakes, and presents different challenges than the MLB All-Star Game. But human nature is a constant: people will try to game your voting systems if you do nothing to protect them, and you'll end up having to work ever harder to win back public confidence in the integrity of your elections. MLB should consider its own history before it lectures anybody else against the evils of having rules to protect the ballot.
Because, you know, that all just proves the hypocrisy of the MLB and teaches us all about the need for electoral integrity. Or something.