Allen West is an Embarrassment
Freshman GOP Representative Allen West is a loose cannon and unfit for office.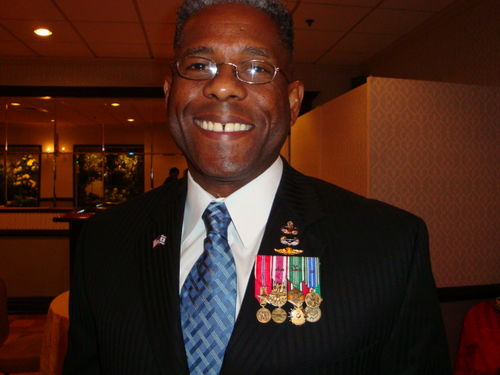 Freshman GOP Representative Allen West is a loose cannon and unfit for office.
West first drew my attention back in October 2003, when he was still an active duty Army lieutenant colonel relieved from command and under investigation for aggravated assault in a case involving questioning of an Iraqi police officer. At the time, I observed, in response to John Cole's ambivalence over the charges, "the Army can't condone this conduct lest it become the norm. While West's actions would not cause any negative reaction in most armies, a professional force can't behave in this manner."
West was ultimately adjudicated under an Article 15 hearing rather than a court martial, fined $5000, and allowed to retire with full benefits. Somehow, he persuaded people that he was a war hero and rode that to Congress–despite the local Veterans of Foreign Wars endorsing his opponent.
He's made some curious statements in his short political career. For example, this past May, West suggested anti-war Congressmen should "get shot at a few times" to get a new perspective. But, while not exactly decorous, nothing truly outrageous until now. And, to be fair, he occasionally says something sensible, such as his smackdown of Newt Gingrich's idea of making people pass a test to vote.
Yesterday, he engaged in a tirade against Debbie Wasserman Schultz in response to rather banal debating points:
"The gentleman from Florida. who represents thousands of Medicare beneficiaries, as do I, is supportive of this plan that would increase costs for Medicare beneficiaries, unbelievable from a Member from South Florida," Wasserman Schultz said, saying the legislation "slashes Medicaid and critical investments essential to winning the future in favor of protecting tax breaks for Big Oil, millionaires, and companies who ship American jobs overseas."

Her criticism of the legislation — more or less what most Democrats are saying today — provoked a furious response. West copied members of House Republican and Democratic leadership on the email, as well as his chief-of-staff, Jonathan Blyth.

The full email:

Sent: Tuesday, July 19, 2011 04:48 PM

To: Wasserman Schultz, Debbie

Cc: McCarthy, Kevin; Blyth, Jonathan; Pelosi, Nancy; Cantor, Eric

Subject: Unprofessional and Inappropriate Sophomoric Behavior from Wasserman-Schultz

Look, Debbie, I understand that after I departed the House floor you directed your floor speech comments directly towards me. Let me make myself perfectly clear, you want a personal fight, I am happy to oblige. You are the most vile, unprofessional ,and despicable member of the US House of Representatives. If you have something to say to me, stop being a coward and say it to my face, otherwise, shut the heck up. Focus on your own congressional district!

I am bringing your actions today to our Majority Leader and Majority Whip and from this time forward, understand that I shall defend myself forthright against your heinous characterless behavior……which dates back to the disgusting protest you ordered at my campaign hqs, October 2010 in Deerfield Beach.

You have proven repeatedly that you are not a Lady, therefore, shall not be afforded due respect from me!

Steadfast and Loyal

Congressman Allen B West (R-FL)
This is conduct unbecoming a Member and in violation of House rules.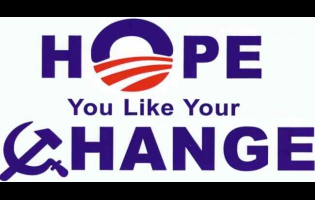 Much worse, though, is Allen's July 18 posting on the Red County website titled "At this Point, Anyone with an Obama 2012 Bumper Sticker is a Threat to the Gene Pool" and decorated with a Soviet hammer and sickle. The text, frankly, is less inflammatory but not exactly laudable, either.
It was appalling to hear the President of the United States truly threaten our nation's senior citizens and Military Veterans/Retirees. Furthermore, the blatant lie that 80% of Americans want their taxes raised is beyond unconscionable.
It's also supportable by the same manipulation of poll results that Republicans use just as routinely.
I believe we are headed towards the ultimate ideological clash in America. There is a widening chasm which has developed between those who believe in principled fiscal policies and those desiring the socialist bureaucratic nanny-state. An unfortunate aspect to this is the complicity of a mainstream media which does not report facts, but rather ideological bias. This clash will determine the future and legacy of our Constitutional Republic.
Simplistic twaddle but standard red meat.
In the area of foreign policy, the United States has officially recognized the Libyan rebels as the "legitimate" government of Libya. Now, I am just a simple fella from down South, but I recall a previous Democrat President recognizing a bunch of undefined ideological zealots called the Taliban…and we all see how that ended up!
While I have misgivings about the Libyan rebels, they're not the Taliban. Who, by the way, no American president ever recognized as the legitimate government. Indeed, only Pakistan, Saudi Arabia, and the United Arab Emirates ever did so.
I must confess, when I see anyone with an Obama 2012 bumper sticker, I recognize them as a threat to the gene pool.
This is the sort of thing we expect from drunken college students talking among fellow true believers; it's a despicable statement coming from a Member of Congress. I'm guessing that, even in his solid Republican district, a fair number of his own constituents have Obama 2012 stickers.