All's Fair, Even if It's Unfair?
A defense of the indefensible.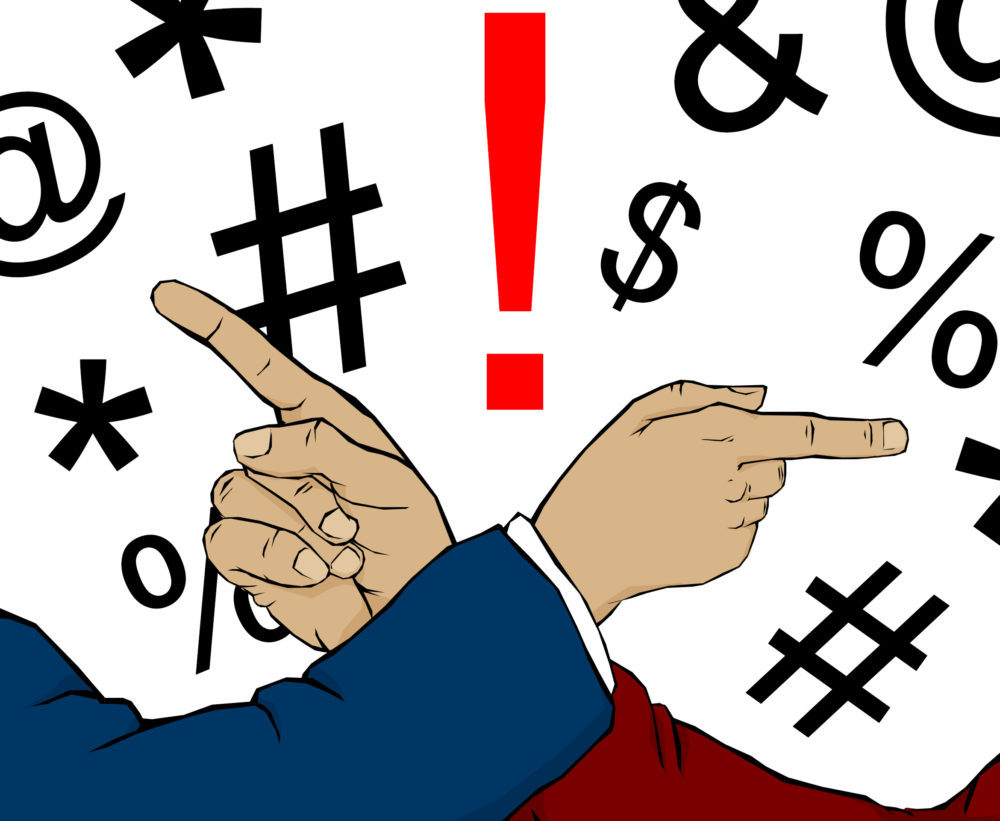 Even though I agree with its central premise of Shadi Hamid's Atlantic column "The Democrats May Not Be Able to Concede," the argument is incredibly flawed.
I find myself truly worried about only one scenario: that Trump will win reelection and Democrats and others on the left will be unwilling, even unable, to accept the result.
Given that the opposite outcome is far, far more likely, it's weird for that to be one's primary concern. But okay.
A loss by Joe Biden under these circumstances is the worst case not because Trump will destroy America (he can't), but because it is the outcome most likely to undermine faith in democracy, resulting in more of the social unrest and street battles that cities including Portland, Oregon, and Seattle have seen in recent months. For this reason, strictly law-and-order Republicans who have responded in dismay to scenes of rioting and looting have an interest in Biden winning—even if they could never bring themselves to vote for him.
So, again, while I can understand this fear the opposite one is far more likely. Indeed, armed right-wing groups have contributed rather significantly even to the above-mentioned unrest.
After several more paragraphs of hand-wringing, we finally get to the point:
If Trump manages to win, recent polling data indicate, he will likely do so despite losing the popular vote. That will fuel disillusion not just with the election outcome but with the electoral system. The popular-vote numbers will be used to argue that Trump won without winning—again. In theory, this could be a good thing, if it birthed a mass movement to change the way Americans choose their presidents. In practice, though, Republicans, after prevailing only in the Electoral College for the third time in six elections, will vehemently oppose any attempt to abolish it, further driving despair among Democrats that change can come about through "normal" politics.
This much is unassailable: if Trump again wins the election while getting fewer votes, Democrats will indeed despair that the system is broken.
But the next paragraph contains a mystifying number of bizarre assertions:
Liberals have convinced themselves that Republicans are, in one way or another, cheating. In addition to all of Trump's norm-breaking, the GOP is gerrymandering, purging voter rolls, and shutting down polling places in Black neighborhoods. Yet Republicans wouldn't have been able to do these things if they hadn't won enough statewide and local offices in the first place. They have put themselves in a position to enact their favored redistricting and election procedures by finding candidates and pursuing policies that made them competitive in formerly Democratic states, demanding a level of party discipline that Democrats can seldom muster, and getting their supporters to turn out for down-ballot races. Republican manipulation is what the democratic process itself has produced, however unfair, and it can be undone only through that same process, however flawed. To some degree, this is just how the game is played, and Democrats need to play it better if they want to win the Electoral College. Having won the presidency twice in the recent past, Democrats are surely capable of prevailing via normal means, but promising voters a slightly improved version of the present may not necessarily be the best way to do it.
Taking these in order:
It's not just liberals who have despaired of these practices. I was a loyal Republican voter before 2016 and had spent years decrying gerrymandering, voter suppression, and other undemocratic tactics. Some are more legally defensible than others but they turn the notion of representative government on its head.
The notion that these practices are democratic because they followed elections is bizarre. There's an old saw about post-colonial countries in the developing world being "One man, one vote, one time." Recep Erdogan and Vladimir Putin were democratically elected; that doesn't make their autocratic actions since taking power Jeffersonian.
This is compounded by the assertion that unfair practices must be accepted unless they can be overcome despite the unfairness! Why, if the referees have been paid off, that just means the other team needs to score more points!
Further, by Hamid's logic, were the Democrats to win the White House and Congress, it would be perfectly reasonable to end the filibuster and pack the judiciary with Democrats to rig the game in their favor. But, it wouldn't. Indeed, they could rig the Electoral College by creating dozens of microstates from Democratic cities, ensuring they'd never lose another election. That would be just peachy, no?
Hamid is rightly getting excoriated on Twitter for the shoddiness of the above argument. But we agree on three things:
The Electoral College is a suboptimal way to elect the President.
We are unlikely to be able to abolish the Electoral College through the Constitutional process.
A President who was otherwise legitimately elected does not become illegitimate solely because he got slightly fewer overall votes yet won the Electoral College.
There are numerous perfectly legitimate ways to design electoral systems, each of which distort voter preferences in different ways. While my preference at this point would be to elect the President by a national popular vote, it's not inherently illegitimate to weigh geography or other factors into the voting system. Indeed, in a sufficiently heterogeneous society, a purely "democratic" system could be illegitimate.
But not all systems can produce legitimate outcomes. Hamid acknowledges, for example, that a system that denied opposition parties ballot or media access would be inherently undemocratic.
How, then, is purging Black voters from the voting rolls or shutting down polling stations in their neighborhoods legitimate? If Republican-leaning white voters simply have a higher propensity to vote than Democratic-leaning Black voters, it's one thing. If there are structural factors (like registration and ID requirements) that indirectly make it harder for Blacks to vote, it's more problematic. But intentional action taken with the primary objective of thwarting the Black vote is simply undemocratic.
That the Senate and the Electoral College disproportionately advantage rural voters, and therefore the Republican Party, is problematic but not necessarily illegitimate. That institutions like the filibuster thwart the will of narrow majorities is, by definition, undemocratic but not necessarily illegitimate. Different societies operate on different rule sets and, so long as they enjoy widespread acceptance, they can all work.
But I don't see how a system that's already skewed by design and then compounds that skew by undemocratic manipulation can sustain support. And that's especially so if the skew is along racial, ethnic, and cultural lines.