Is Texas Undemocratic?
The Lone Star State has enacted some peculiar new laws.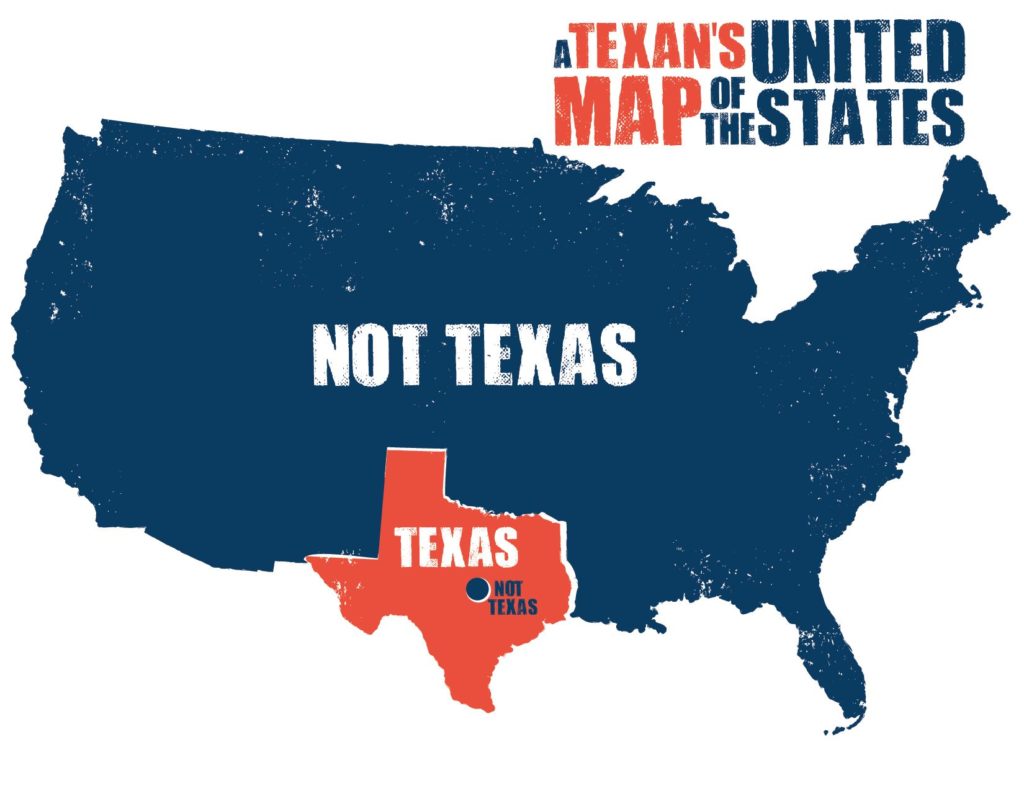 Washington Post opinion columnist Dana Milbank proclaims that "Texas shows us what post-democracy America would look like." I had heretofore been unaware that sharia law had been imposed in Austin and was intrigued by the boldness of the claim. The actual argument is, well, less interesting.
Thanks to a series of actions by the Texas legislature and governor, we now see exactly what the Trumpified Republican Party wants: to take us to an America where women cannot get abortions, even in cases of rape and incest; an America where almost everybody can openly carry a gun in public, without license, without permit, without safety training and without fingerprinting; and an America where law-abiding Black and Latino citizens are disproportionately denied the right to vote.

This is where Texas and other red states are going, or have already gone. It is where the rest of America will go, unless those targeted by these new laws — women, people of color and all small "d" democrats — rise up.
So, with the glaring exception of the claim that Blacks and Latinos are being "denied the right to vote," none of this is about democracy. Rather, it's about outcomes Milbank doesn't like that arose through representative democracy in a federal system. While "red states" are mostly an illusion—all but a handful are really blue metropolitan areas surrounded by a red sea of quasi-rural voters—it's not the least bit undemocratic that Texas and other places with large rural populations have different preferences on things like guns and abortion than do more urban-dominated states. It's the fundamental construct of our entire system of government.
On Wednesday, a Texas law went into effect that bans abortions later than six weeks, after the Supreme Court let pass a request to block the statute. Because 85 to 90 percent of women get abortions after six weeks, it amounts to a near-total ban. Already on the books in Texas is a "trigger" law that automatically bans all abortions, even in cases of rape and incest, if the Supreme Court overturns Roe v. Wade. At least 10 other states have done likewise.
So, the Texas abortion law strikes me as extreme. And I disagree with the Court's decision to allow it to go into effect while it gets litigated through the system. Given that a post-Roe consensus remains the governing precedent, the presumption should have been that the law is unconstitutional. Regardless, the court allowing the will of the state legislature to into effect notwithstanding precedents set forth by the least democratic branch of government is hardly "undemocratic."
Also Wednesday, a new law went into effect in Texas, over the objections of law enforcement, allowing all Texans otherwise allowed to own guns to carry them in public, without a license and without training. Now, 20 states have blessed such "permitless carry."

And on Tuesday, the Texas legislature passed the final version of the Republican voting bill that bans drive-through and 24-hour voting, both used disproportionately by voters of color; imposes new limits on voting by mail, blocks election officials from distributing mail-ballot applications unless specifically requested; gives partisan poll watchers more leeway to influence vote counting; and places new rules and paperwork requirements that deter people from helping others to vote or to register. At least 17 states have adopted similar restrictions.

All three of these actions are deeply antidemocratic.
So, again, the Texas state legislature enacting laws Milbank—or even Texas law enforcement—disagrees with it not undemocratic. Allowing unlicensed, untrained yahoos to carry firearms like something out of an Old West movie strikes me as nuts but, hell, it's Texas.
Conversely, attempts by the state legislature to rig the game to their advantage are certainly democratically suspect. And, while legislatures controlled by both of our major parties engage in gerrymandering and other tactics to increase the likelihood that they'll win more seats, the Republican Party has demonstrated over time that it is willing to go further and make it harder for groups likely to vote for the other party to exercise the franchise. They don't even bother to hide it anymore, with numerous high-level Republicans all but admitting that they can't win elections where everyone votes.
Whether any or all of these particular provisions are "undemocratic" is a harder call, though. Drive-through voting, 24-hour voting, and the like are relatively recent phenomena and hardly universal. Plenty of Democratic-controlled states lack these features. Making it harder for organizers to distribute ballots and register voters is, again, suspect given that the intent would seem rather obvious. But, again, unless Texas and other "Red states" are the only ones with such restrictive rules, it's hard to claim they are "undemocratic" and New York and others with similar rules are "democratic."
Still, I tend to agree with my colleague Steven Taylor that, in judging these issues, we should look at intent. While I'm skeptical of arguments that states have a duty to maintain all of the emergency voting provisions put in place during COVID in perpetuity, changes to the law that make it harder to vote should be viewed differently than much older laws that had similar provisions but were written in a different era. I don't know that Texas is "undemocratic." But they're clearly moving in a less democratic direction. Further, to the extent that many "blue states" also have restrictive voting laws, it's not an argument for red states to emulate that but rather for a more uniform system that makes voting easier across the country.
Milbank then shifts to an odd argument:
Texans overwhelmingly object to permitless carry. Fully 57 percent of Texas voters oppose such a law and only 36 percent support it, according to a June poll by the University of Texas and the Texas Tribune. The partnership's April poll found that, by 46 percent to 20 percent, Texans want stricter gun laws — and support for tougher laws is 54 percent among women, 55 percent among Latinos and 65 percent among Black voters.

Texans also oppose banning all abortions if Roe is overturned, with 53 percent against a ban and 37 percent for one. Women oppose the ban, 58 percent to 33 percent. A narrow plurality (46 percent to 44 percent) oppose the six-week ban, too.

Furthermore, pluralities of Texans opposed the ban on drive-through voting and restrictions on early voting hours. The drive-through ban was particularly objectionable to Black voters (52 percent opposed to 30 percent in the April poll) and Latino voters (44 percent to 36 percent), as were the limits on early voting hours, opposed 52 percent to 28 percent among Black voters and 46 percent to 31 percent among Latino voters.
"Democracy" does not mean that legislative outcomes will always align with public opinion polls. Most issues are more salient to some people than others. Pro-gun people and anti-abortion people are quite likely to be enthusiastic, single-issue voters. Further, even apart from underhanded attempts at voter suppression, Blacks, Hispanics, the young, and the poor are less likely to show up at the polls and have been since time immemorial.
Still, I largely agree with Milbank's conclusion:
And that's the whole point of such voter-suppression laws. Texas became a "majority minority" state more than 15 years ago — and the country as a whole will follow in about two decades. But White voters still dominate the electorate. Latinos are about 40 percent of the Texas population, but only 20 to 25 percent of the electorate.

Texas legislators aren't answering to the people but rather to the White, male voters that put the Republicans in power. The new voting law, by suppressing non-White votes, aims to keep White voters dominant. As demographics turn more and more against Republicans in Texas, their antidemocratic actions will only get worse.
It doesn't particularly bother me that some groups are more inclined to vote. It's only natural that older, wealthier voters will perceive themselves as having a greater stake in public policy. But it's quite another thing entirely for politicians to intentionally make it harder for people to vote. That's undemocratic.
More fundamentally, while there are perfectly good reasons for opinion polls and public policy to be unaligned on occasion, it's undemocratic for this misalignment to consistently be in the direction of rural, white voters. But that's more a function of our larger system than it is of the peculiarities of the Lone Star State.