Voting is Too Hard
It's not just Red states that put up too many barriers.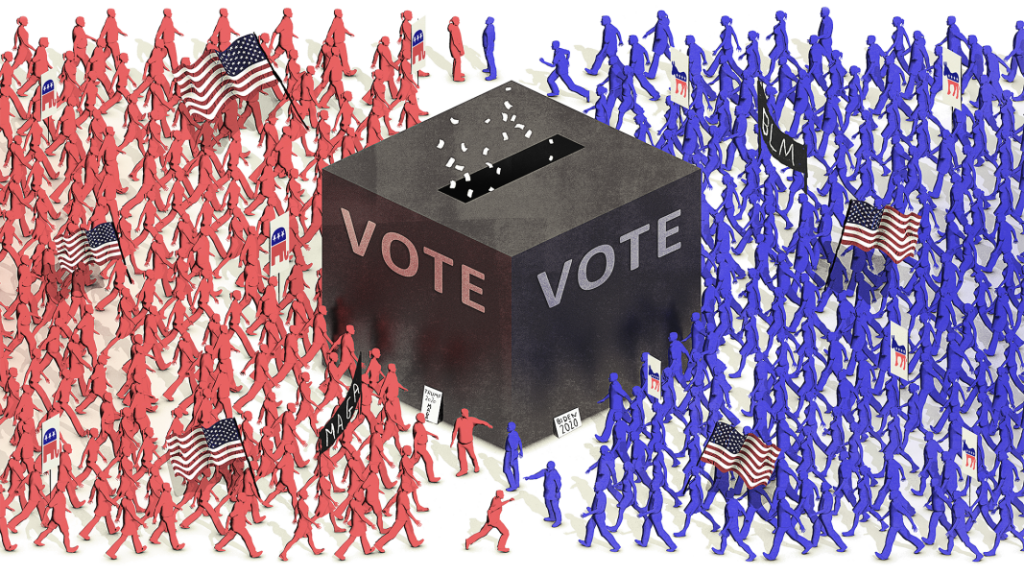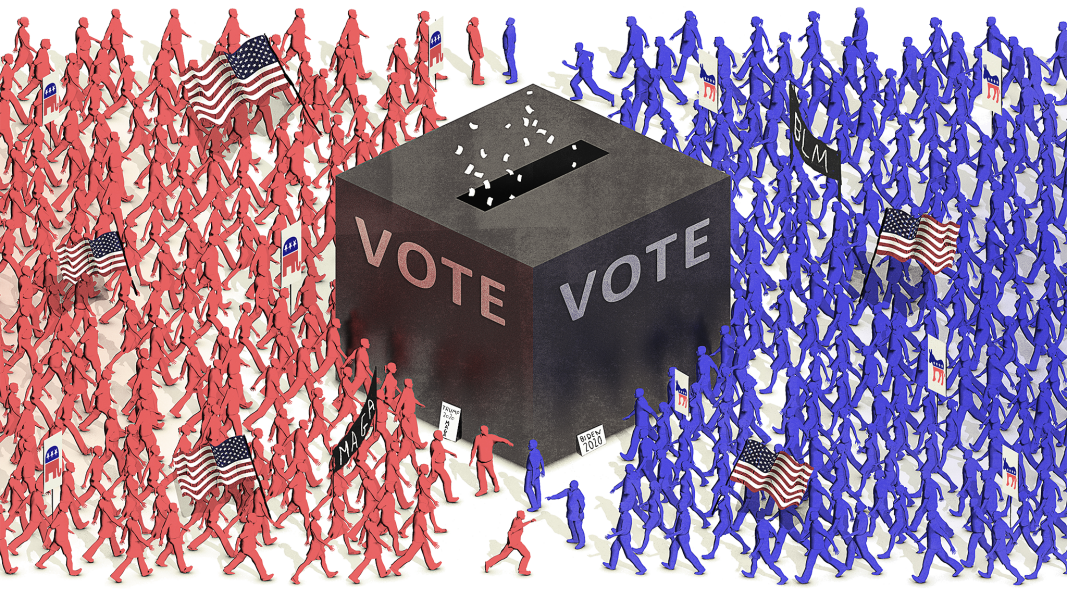 In his Atlantic essay "The Blue States That Make It Hardest to Vote," Russell Berman observes that, "Democrats are criticizing Republicans for pushing restrictive voting laws. But states such as Joe Biden's Delaware can make casting a ballot difficult." And, no, he's not both-sidesing the issue.
If president joe biden wants to vote by mail next year in Delaware, he'll have to provide a valid reason for why he can't make the two-hour drive from the White House back to his polling place in Wilmington. Luckily for him, Biden's line of work allows him to cast an absentee ballot: Being president counts as "public service" under state law. Most Delaware residents, however, won't have such a convenient excuse. Few states have more limited voting options than Delaware, a Democratic bastion that allowed little mail balloting before the pandemic hit.

Biden has assailed Georgia's new voting law as an atrocity akin to "Jim Crow in the 21st century" for the impact it could have on Black citizens. But even once the GOP-passed measure takes effect, Georgia citizens will still have far more opportunities to vote before Election Day than their counterparts in the president's home state, where one in three residents is Black or Latino. To Republicans, Biden's criticism of the Georgia law smacks of hypocrisy. "They have a point," says Dwayne Bensing, a voting-rights advocate with Delaware's ACLU affiliate. "The state is playing catch-up in a lot of ways."

Delaware isn't an anomaly among Democratic strongholds, and its example presents the president's party with an uncomfortable reminder: Although Democrats like to call out Republicans for trying to suppress voting, the states they control in the Northeast make casting a ballot more difficult than anywhere else.

Connecticut has no early voting at all, and New York's onerous rules force voters to change their registration months in advance if they want to participate in a party primary. In Rhode Island, Democrats enacted a decade ago the kind of photo-ID law that the party has labeled "racist" when drafted by Republicans; the state also requires voters to get the signatures of not one but two witnesses when casting an absentee ballot (only Alabama and North Carolina are similarly strict). According to a new analysis released this week by the nonpartisan Center for Election Innovation and Research, Delaware, Connecticut, and New York rank in the bottom third of states in their access to early and mail-in balloting.
We saw bits of this argument when corporations were racing to boycott Georgia after their passage of new voting laws that greatly inconvenience key Democratic constituencies. But where Republicans were cherry-picking points of comparison as a means of defending Georgia's law, Berman is arguing that it's not just Republican states that need to fix this problem—and in favor of HR1.
The key point—and the rejoinder I would have offered if it wasn't baked into Berman's argument—is this:
The restrictions across the Northeast are relics of the urban Democratic machines, which preferred to mobilize their voters precinct by precinct on Election Day rather than give reformers a lengthier window to rally opposition. Democrats who have won election after election in states such as New York, Delaware, Connecticut, and Rhode Island have had little incentive to change the rules that helped them win.

The party has been more concerned with expanding access to the polls in places where it has struggled to obtain and keep power (although it's not clear whether Democrats' assumptions about the impact voting laws have on turnout are correct). In Congress, Democrats are prioritizing legislation called the For the People Act, or H.R. 1, which seeks to curb GOP efforts to suppress voting. The bill would set national standards to loosen photo-ID requirements, guarantee early-voting and voting-by-mail options, and mandate automatic and same-day registration. Although Democrats have focused on how the bill would rein in red states, H.R. 1 would hit some blue states just as hard, if not harder.
The Democratic machines of yore were every bit as ruthless as the GOP of today in rigging the game in their favor. The difference is in trend: Democrats are mostly working to expand access to voting these days while Republicans are working to restrict it. One exception, though, shows just how complicated this all is:
Unlike Delaware's restrictions, Rhode Island's voter-ID law can't be described as antiquated: The statute is just 10 years old and won adoption under a Democratic majority with support from powerful Black elected leaders. Voting-rights advocates trace the law's passage to the conservative bent of the state's Democratic Party and tension that pitted Black and white Democrats against the state's rising Latino population. Backers of the bill included the first Black speaker of the General Assembly. They shared stories of voter fraud they had witnessed, but opponents of the law saw it as an effort to suppress Latino turnout in Providence. "It was bizarro," said John Marion, the executive director of Common Cause Rhode Island, the state affiliate of the national government-watchdog group. "Ten years later, I still don't know how it happened."

Rhode Island Democrats have proposed legislation to expand voting by mail and early voting, including a repeal of the requirement that absentee ballots have two witness signatures. But they're not likely to touch the voter-ID system. "Repealing voter ID was a nonstarter," Steven Brown, the executive director of the ACLU of Rhode Island, told me. "So there was no point in putting it in the reform bill." Rhode Island's critics of the ID requirement now find themselves in the same unenviable position as their progressive allies in red states: hoping the federal government will override a restrictive law that their own leaders—in this case, fellow Democrats—refuse to change.
Politics is just weird. Parties and politicians will naturally vie for advantage in dubious ways. In-groups seeing challenges from out-groups, whether old-line partisans fighting off a new breed with radically different ideas or advantaged racial or cultural groupings fearing an influx of others, will naturally seek ways to stack the deck. We're mostly seeing it these days from Republicans but mostly because they're the ones losing right now and because they've not been particularly stealthy or sophisticated in their methods.
I haven't delved enough into HR1 to know whether I support it in its entirety and I also question whether Congress even has the Constitutional power* to overrode the plenary power of state legislatures over elections. But, certainly, we need at minimum some model national standard legislation that states should be pressured to adopt.
________________
*The 14th and 15th Amendments may well be the out here but it will have to get past a skeptical Supreme Court.