Americans Divided Over Who Should Name Scalia's Replacement, Obama Or Next POTUS
Two new polls show that Americans are basically split equally on the question of who should appoint the Justice that will replace Antonin Scalia on the Supreme Court.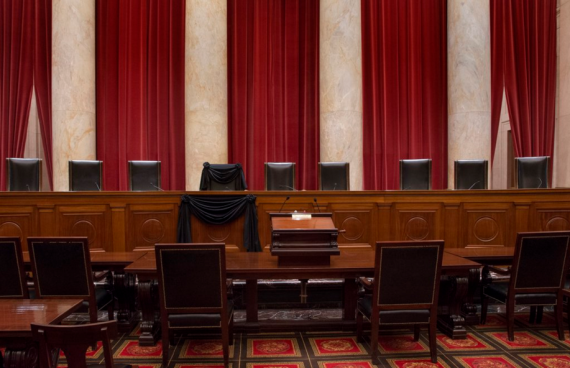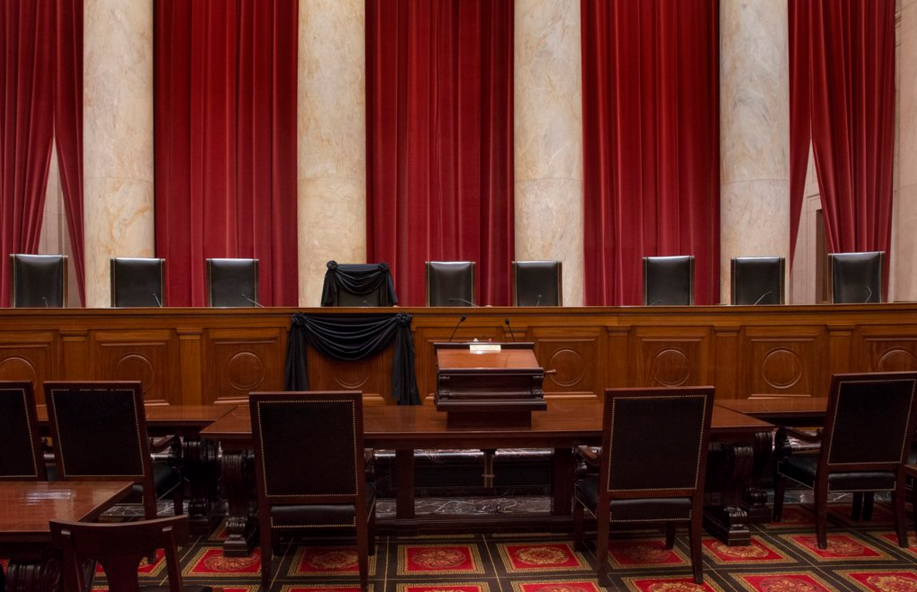 The announcement that Associate Justice Antonin Scalia had died on Saturday night was barely an hour old before the political firestorm that was largely inevitable began to erupt. Starting with statements on Twitter from conservative writers and then moving on to comments from Senate Majority Leader Mitch McConnell and Senate Judiciary Committee Chairman Chuck Grassley, Republicans seemed to begin to take the position that there should be no action on a replacement for Justice Scalia until after a new President takes office, which, of course, won't happen for another eleven months. Each of the Republican candidates for President agreed with this position, and, rather quickly, conservatives took up the banner of "No hearings, No votes" when it comes to any replacement for Justice Scalia named by President Obama. The President Obama, meanwhile, took the position that he will go ahead with naming a nominee as the Constitution requires, and both Hillary Clinton and Bernie Sanders agreed with him and criticized Republicans for their perceived vow of non-action.
In the days since Scalia's death, there have been some signs that Republicans may back away from the position of not taking any action on a replacement that the President may name, perhaps in recognition of the risks the GOP is taking with this kind of intransigence. First, Chuck Grassley left open the door to possible hearings on a nominee while still making it clear than it was unlikely that any nominee would make it through the Senate. Then, several Senators, including one who is considered among the most vulnerable for re-election suggested that the refusal to act at all on a nominee was not a good idea and that the GOP should at least give thought to giving whomever the President nominates a hearing even if the nomination is ultimately rejected as everyone expects it will be. What's clear from this apparent reconsideration of the immediate response to Scalia's death is that Republican Senators, or at least some of them, want to proceed carefully before deciding how to react to any future nominee. Given the fact that, in the end, what really matters is what the voters think about how the GOP handles this, it's an understandable strategy and, now, we have our first indications of where the public stands and, if early polling is any indication, the American people are as divided on the issue as you ight expect.
First, a new NBC News/Wall Street Journal poll finds that Americans are almost equally divided on the question of who should pick the person that will replace Scalia on the Court, and that there is a clear partisan divide:
American voters are divided — especially along party lines — whether the U.S. Senate should vote this year on President Obama's eventual nominee to succeed Antonin Scalia on the Supreme Court, according to results from a new national NBC News/Wall Street Journal poll.

Overall, 43 percent say the Senate should vote this year on a replacement, versus 42 percent who prefer to leave the position vacant and wait for a nomination by the new president; 15 percent have no opinion.

Among Democratic voters, 81 percent want the Senate to vote this year, while just 9 percent disagree. But those numbers are flipped among Republicans — 81 percent of them want to leave the position vacant, while 11 percent prefer to vote this year.

Independents are split — 43 percent this year, 42 percent next year.
The numbers are basically the same in a CBS News/New York Times poll:
With an unexpected vacancy on the Supreme Court as a result of Justice Antonin Scalia's death, it's unclear if he will be replaced before the November election.

Forty-seven percent would like to see the next justice appointed by President Obama before the election in November, while nearly as many, 46 percent, would like to see the new justice appointed by whoever is elected in November.

Views are highly partisan: 82 percent of Republicans would like to see the next president appoint Justice Scalia's replacement, while 77 percent of Democrats want President Obama to make that appointment.
Among Independents, the CBS/NYT poll shows 46% would like to see the new Justice nominated by President Obama, while 43% believe the selection of a new nominee should wait until a new President is in office.
Obviously, this is still early polling and somewhat speculative given the fact that President Obama has yet to name a nominee and we have yet to see any of the impact that Justice Scalia's death and a Court with only eight Justices could have on important cases that the Supreme Court is dealing with this year. Nonetheless, as Chris Cillizza suggests when he wrote about just the NBC/WSJ poll last night, these numbers make it likely that Senate Republicans will stick to the idea that it would be inappropriate to seat a Supreme Court nominee picked by a lame duck President:
[I]f you are, say, Senate Majority Leader Mitch McConnell (Ky.), and you are looking at this NBC data, you are left with two conclusions:

We won't be hurt among independents for not holding a vote, and
Our base will be thrilled if we don't hold a confirmation vote.

Even if McConnell was less politically savvy than he is, it's pretty obvious what his next steps will be based on those conclusions: Insist that a vote isn't going to happen and that the prerogative to pick the deciding vote on the court, which is currently split 4-4 between liberals and conservatives, should fall to the next president.

As I've written, I think McConnell made a mistake by so publicly telegraphing his plan to kill any nomination. But, these numbers suggest that McConnell's underlying sentiment is one which will do him (and the party) some good with the GOP base and do him (and the party) basically no harm with the broader electorate.
The fact that the base is so strongly united behind the idea of not accepting any Obama nominee for the empty Supreme Court seat is, perhaps, even more important than the position of Independents in the political calculus that Republicans will use in approaching this issue. As we saw in 2010, 2012, and 2014, one of the biggest problems that Republicans faced in gaining control of the Senate was the fact that well-organized groups representing the hard-right base and the Tea Party were often able win nomination fights and force Republicans to put forward candidates that had no real chance of being competitive in a General Election. The most prominent examples of this, of course, were Sharron Angle and Christine O'Donnell. By 2014, the GOP establishment had figured out how to beat the Tea Party at its own primary game, though, and part of that involved being careful not to antagonize the masses prior to the primaries. In this case, that would mean avoiding giving any indication of deviating from the path of not allowing Obama to make another Supreme Court appointment while in office. Even after the primaries for any Senate seats are over, though, it's unlikely that we'll see the GOP change its position here unless polling starts to show that Independent voters are turning against the idea in sufficiently large numbers that it could impact the outcome of General Election races. Right now, that isn't the case.