America's Changing Demographics
The latest Census data show a changing America.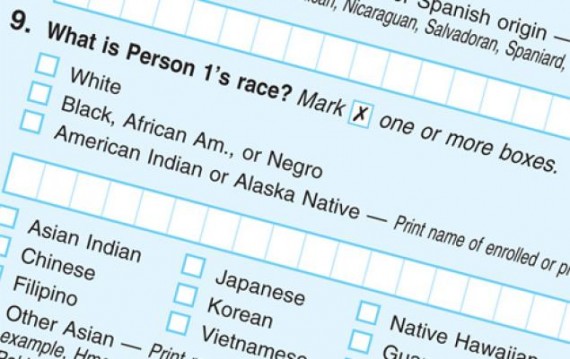 The latest Census data show a changing America.
National Journal headlines their report "Millennials Now Outnumber Boomers in the U.S." and leads with that:
Millennials now make up a larger part of the population than boomers, according to the latest Census Bureau data.

People who were born between 1982 and 2000, classified as millennials, now make up more than one quarter of the population, at 83.1 million. This is compared with the 75.4 million baby boomers, generally defined as being born between 1946 and 1964.
That's an interesting factoid, given that the thing that initially defined the Baby Boom was the sheer size of the generation. While the earliest Boomers are now senior citizens who were subject to the Vietnam draft, one wouldn't think we'd have lost a huge number of them. Still, unless the Millenials are somehow unique, I'm not sure why it matters:
Millennials are also more likely to be racially diverse, with 44.2 percent of them being part of a minority racial or ethnic group, which is reflective of the fact that the country now has a 37.9 percent minority population as of 2014.
That actually understates the demographic change. If Millennials are 6 percent more diverse than the population as  whole and are themselves more than a quarter of the population, the delta is actually quite huge. And growing:
And the diversity of young Americans overall is increasing, as more than half of Americans younger than age 5 are now part of a minority race or ethnic group.

There are also now four majority-minority states: Hawaii, California, New Mexico, and Texas. Washington, D.C. is also majority-minority.

U.S. Hispanics totaled 55.4 million as of July, 1 2014. From April 1, 2010 to July 1, 2014, there was an increase of 4,908,872 Hispanics in the U.S., with 3,656,700 coming from a natural increase after births and deaths were accounted for, and net international migration making up the rest.

Over the same period, the population of non-Hispanic whites grew by 544,270. After births and deaths were counted, there was a natural decrease of 97,441, so the net increase for non-Hispanic whites was caused by the net international migration of 641,711. The total non-Hispanic white population was 197.9 million in 2014.
To preempt Superdestroyer, this is going to force some changes on the political scene as well. In particular, no amount of gerrymandering is going to keep Texas overwhelmingly Republican if Hispanics keep growing as a percentage of the population and the party continues to alienate Hispanics; something is going to have to give.