America's Woeful Defense Industrial Capacity
Eighteen HIMARS and what do you get? Years older and deeper in debt.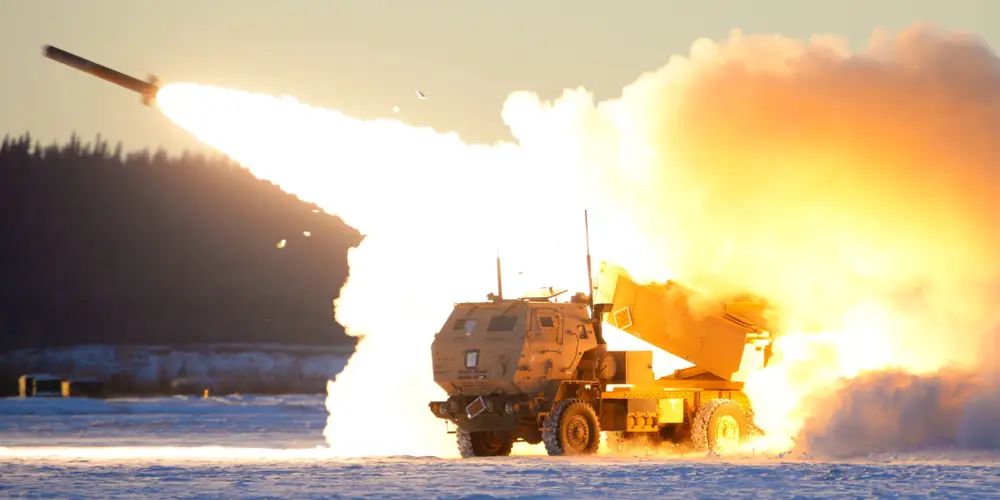 Alex Horton's WaPo report "Pentagon will double powerful HIMARS artillery for Ukraine" is a bit more complicated than the headline suggests.
The United States will more than double its commitment of long-range rocket artillery systems for Ukraine, the Pentagon said Wednesday, part of a long-term strategy by the United States and its partners to ramp up weapons production in response to Russia's invasion.

The $1.1 billion package will include 18 High Mobility Artillery Rocket System (HIMARS) launchers, the weapons that have wreaked havoc on command posts and logistical hubs behind Russian lines. The United States already has delivered 16 of the systems, capable of delivering precision munitions from up to 50 miles away, from existing stocks.
So far, so good.
This new tranche will take a "few years" to build and deliver, a senior U.S. defense official told reporters, underscoring efforts to provide for Ukraine's long-term defense infrastructure while allies and partners speed tailored packages of equipment and ammunition for the most urgent needs. The HIMARS represents a "core component of Ukraine's fighting force in the future," the official said, speaking on the condition of anonymity under ground rules set by the Pentagon.

Separately, the Pentagon said Wednesday that the United States intends to increase production of "ground-based long range fires, air defense systems, air-to-ground munitions, and other capabilities" needed to sustain Ukraine's military for the long haul. In a statement, defense officials said that nearly 20 other nations also agreed to expand their industrial base and accelerate the production of arms that can replace Ukraine's Russian and Soviet-era equipment with modern systems used by NATO.
So, on the one hand, more good news: this isn't just a one-off investment to push back the Russian invaders but a long-term investment in the region's security architecture and keeping Ukraine in the NATO orbit. On the other: it's going to take years to crank out a measly 18 HIMARS?
We're talking about a system fielded 22 years ago that is just a smaller, wheeled variant of the MLRS that I had in Desert Storm and which was first fielded in 1983—almost four decades ago. The US Marine Corps has recently all but divested itself of cannon artillery in preference for this system and allies and partners ranging from Australia to Taiwan are buying them. We've already transferred 16 of them, "out of existing stocks," to Ukraine. And it's going to take years—multiple—to backfill them?
That is, to say the least, worrisome.
We are, by definition, now short 16 launchers that we had planned to have on hand for a potential future fight with China or Russia. Which, okay, we're putting into action against the Russian military now in furtherance of our interests. But one would think it would be easy to manufacture what are essentially trucks with a launcher bolted on in mass quantity.
What were we planning to do if the balloon went up? Just fight from existing—lowered—stocks . . . for years?
We're spending $770 billion a year on defense and we've let our defense industrial base atrophy to the point we can't crank out a handful of trucks? We've lost the very capacity that enabled us to swoop in and determine the outcome of two world wars?