Andrew Sullivan: If Romney Wins Virginia And Florida, It's The Return Of The Confederacy
Equating opposition to the President with racism is absurd.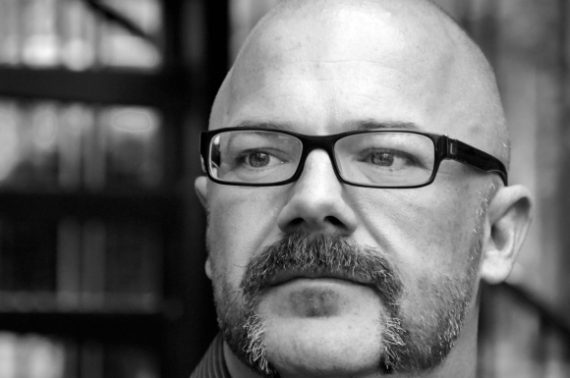 Andrew Sullivan had what I can only call an extreme over-reaction on today's edition of This Week Without David Brinkley:
During this Sunday's edition of ABC's This Week, Daily Beast writer Andrew Sullivan claimed that if Republican nominee Mitt Romney wins back Florida and Virginia in the upcoming 2012 presidential election, especially due to the white vote, then the South's electoral map will look exactly like the pro-slavery United States Confederacy during the Civil War.

This observation came in response to host George Stephanopoulos noting that the latest polls show that six out of ten white Americans intend to vote for Romney.

PBS reporter Gwen Ifill said that "we can't ignore" the possible factor racial animus may play in deciding the election, noting that the poll indicates that, on some level, people are still willing to admit "racial bias."

Sullivan then added: "If Virginia and Florida go back to the Republicans, it's the Confederacy. Entirely. You put a map of the Civil War over this electoral map, you've got the Civil War."

Conservative panelist George Will rolled his eyes.
Here's the video:
I understand that Sullivan is an Obama supporter and even though I disagree with him I don't deny him that, but this kind of reaction strikes me as being just as silly as the rhetoric I hear from the right. As Dave Schuler points out over at his own place, if this is all about "the Confederacy" then how does Sullivan explain the fact that Romney is also going to win Indiana, another traditionally Republican state that Obama managed to win in his 2008 run? Last I checked, Indiana was part of the Union during the Civil War. Of course, mentioning Indiana wouldn't fit in with the meme that Sullivan is clearly trying to push here, which seems to be that the idea that these Southern states would dare reject Barack Obama this time around is somehow evidence of racism.
Now, I'm not going to deny that there are some opponents of the President who are motivated by his race, to do so would be naive. Of course, it's also obvious that there are some supporters of the President who are motivated by his race. Personally, I find both groups to be incomprehensible because they're basing their decision to support someone based on what I consider to be a completely irrelevant characteristic, the color of his skin. What I can't tolerate, though, are efforts by people like Sullivan to paint anyone who opposes the President as somehow motivated by race by essentially equating them with the Confederate States of America. There are plenty of legitimate reasons to oppose Barack Obama that have absolutely nothing to do with the color of his skin, the fact that you or Sully may disagree with them or the reasons they oppose Obama doesn't mean that they are racist, and it is the height of political arrogance to equate your political opponents  with bigotry in a manner as callous and absurd as this.
I oppose the President. I oppose his economic policies, which I consider to have been largely a failure. I oppose his health care plan, which clearly seems to me to be destined to increase health care costs, lower the quality care, and not really solve the problem of the uninsured. I oppose the fact that he has continued his predecessor's polices with regard to the War On Terror. I oppose the fact that he is running an unrestricted Drone Warfare campaign with essentially no review by any outside authorities. I oppose the fact that he ordered the assassination of an American citizen without due process of law and that he maintains a "Kill List." I oppose the fact that he wants to institutionalize the War On Terror and essentially make it a permanent part of American foreign policy. Does that make me a racist? Under the logic Sullivan was using this morning, it would seem that it does.