Andrew Sullivan: Obama Screws Over Young Supporters
Andrew Sullivan is finally fed up with Barack Obama.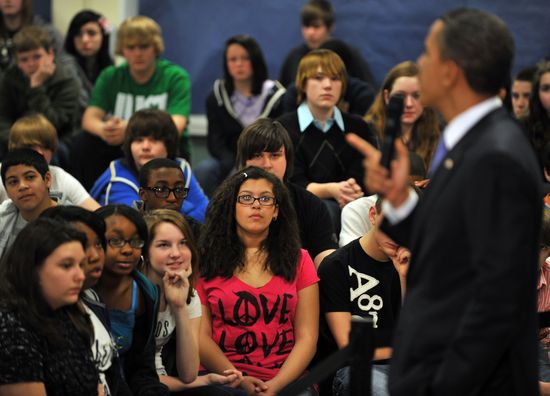 And so it begins:
[T]his president is too weak, too cautious, too beholden to politics over policy to lead. In this budget, in his refusal to do anything concrete to tackle the looming entitlement debt, in his failure to address the generational injustice, in his blithe indifference to the increasing danger of default, he has betrayed those of us who took him to be a serious president prepared to put the good of the country before his short term political interests. Like his State of the Union, this budget is good short term politics but such a massive pile of fiscal bullshit it makes it perfectly clear that Obama is kicking this vital issue down the road.

To all those under 30 who worked so hard to get this man elected, know this: he just screwed you over. He thinks you're fools. Either the US will go into default because of Obama's cowardice, or you will be paying far far more for far far less because this president has no courage when it counts. He let you down. On the critical issue of America's fiscal crisis, he represents no hope and no change. Just the same old Washington politics he once promised to end.
The "it" above is my December 21, 2009 prediction: "Why Andrew Sullivan Will Dump Obama in 2012."
Sullivan, who has never supported the same man in consecutive elections, is poised to continue his streak. He fell in love with Candidate Obama in 2008, taking him at face value that he'd be a Different Kind of Politician. It turns out, though, that President Obama is, well, The Same Old Kind of Politician. Presuming the Republicans nominate someone to the sane side of Sarah Palin, expect Sully to be in his corner. Once.