Another Question for Trump Supporters
European alliance and Russian goals edition.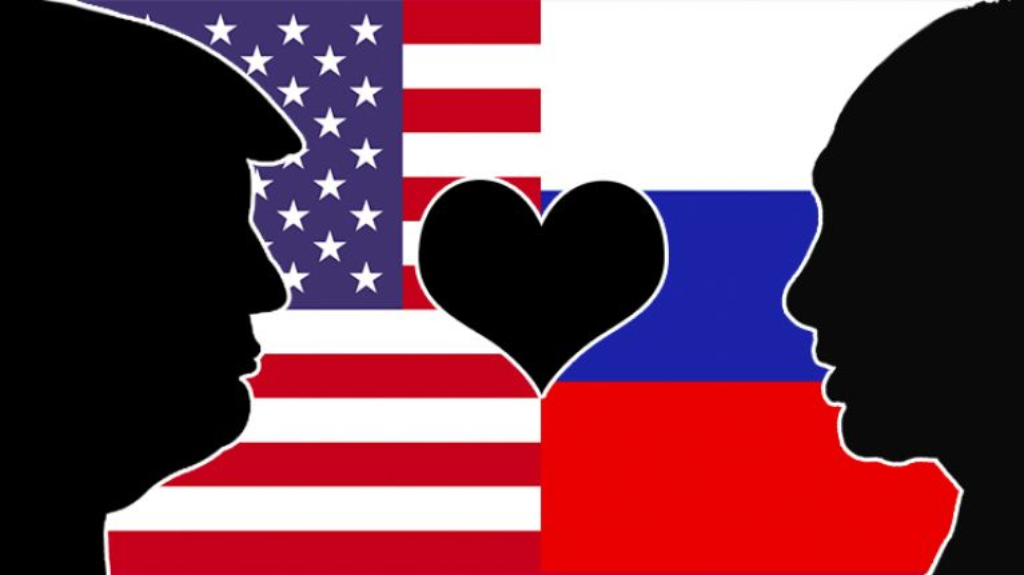 So, lets consider the following.  As James Joyner noted this morning, the sitting, Trump-appointed Director of National Intelligence, a former Republican Senator from Indiana spoke at the Atlantic Council and noted the following:
Coats said Russia had conducted cyberattacks and disinformation campaigns with the intent of "degrading our democratic values and weakening our alliances."

"These Russian actions are purposeful and premeditated and they represent an all-out assault, by Vladimir Putin, on the rule of law, Western ideals and democratic norms," he said.

"[Putin's] actions demonstrate that he seeks to sow divisions within and between those in the West who adhere to democratic norms," he added.

Coats, a former US congressman and senator, delivered a clear warning of Russian attempts to split the transatlantic alliance.

"The Russian threat in particular has awakened Europe to the need to reinvigorate NATO and bolster our collective defenses," he said. "The Russians are actively seeking to divide our Alliance, and we must not allow that to happen."
This is not the Mueller folks, or the Fake News Media, or "13 Angry Democrats," this is a conservative, Republican member of the Trump administration stating that the Russians a) are seeking to influence the mid-terms, and b) want to create divisions in the existing transatlantic alliance.
Meanwhile, at almost the same time, the President of the United States is doing his best to disrupt that alliance, and also was suggesting the divisive notion (to that alliance) that Russia be re-admitted to the G-7.  Worse, he is picking an unnecessary, counter-productive fight with arguably our closest ally in the world, Canada (something one commentator rightly called "the apex of stupidity").
So, here's the question for the supporters:  how do you reconcile Trump's behavior and Coats' assessment?
How do you deal with the fact that the President of the United States appears to be directly promoting Russian goals in his foreign policy choices?
How does any of this help the United States?
Again, Coats:  "The Russians are actively seeking to divide our Alliance, and we must not allow that to happen."
And, Trump, a member of that Alliance:
PM Justin Trudeau of Canada acted so meek and mild during our @G7 meetings only to give a news conference after I left saying that, "US Tariffs were kind of insulting" and he "will not be pushed around." Very dishonest & weak. Our Tariffs are in response to his of 270% on dairy!

— Donald J. Trump (@realDonaldTrump) June 9, 2018
A side question:  why is it that Trump routinely treats our closest allies with disdain?  How is this helpful to US interests?
(I will confess to being more than a little exasperated by the whole thing).
Update:  Chait in New York magazine:  Trump Is Fulfilling Russia's Dream of Splitting the Western Alliance.
One by one, Trump's personal relationship with the leader of each major U.S. ally has been fatally poisoned. Angela Merkel, whom Trump had repeatedly taunted and likened to Hillary Clinton during his campaign, was the first major leader to give up on Trump. "It's difficult to overstate just how enraged Germany is about Trump," reports Matthew Karnitschnig. Trump's allies tell one British newspaper he "has grown frustrated with Theresa May's 'school mistress' tone." (May publicly corrected Trump's circulation of fake videos blaming Muslims for violence.) Trump "has griped periodically both about German Chancellor Angela Merkel — largely because they disagree on many issues and have had an uneasy rapport — as well as British Prime Minister Theresa May, whom he sees as too politically correct," his advisers tell the Washington Post.

Macron, who has bent over backwards to flatter and placate Trump, has found his efforts unrewarded. A recent phone call between the two was "terrible," a source tells CNN. "Macron thought he would be able to speak his mind, based on the relationship. But Trump can't handle being criticized like that."

It's not as if Trump is unable to get along with anybody. He has drawn our country closer to a variety of despots: in the Gulf states, North Korea, China, and of course Russia. There is an element of personality involved here. Trump admires strongmen. "Who are the three guys in the world he most admires?" a Trump adviser told the Post last year. "President Xi [Jinping] of China, [Turkish President Recep Tayyip] Erdogan and Putin. They're all the same guy."

Relatedly, strongmen have the ability to deal with Trump in what is euphemistically described as "transactional" terms. China spent hundreds of millions of dollars enhancing the value of a Trump property, and in turn was quickly granted a reprieve for a telecommunications firm that had broken American law. "Those regimes take a transactional approach. Many American allies have relied on appeals to reason, data and shared values," reports Politico, which also quotes a former Trump official helpfully explaining, "If you're not a despot, you can't really be transactional." This clarifies the euphemism, because of course a democratic leader can be transactional. Democratic countries negotiate transactions all the time. What they can't do is hand out bribes.
I ask supporters:  how is any of this in the interests of the United States?