Bad News For April Jobs Report?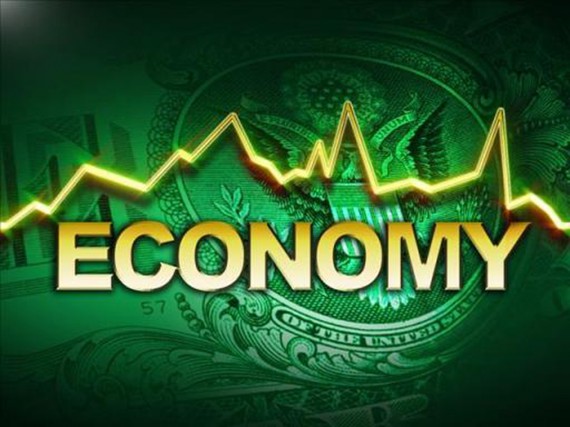 If today's report from Automatic Data Processing on April hiring by private-sector firms is any indication, Friday's report from the Bureau of Labor Statistics could end up being pretty disappointing:
(Reuters) – Companies hired a far fewer than expected 119,000 people in April, the smallest gain in seven months and adding to concerns that the economy has lost some of its momentum.

The ADP National Employment Report released on Wednesday fell below economists' expectations for a gain of 177,000 jobs, while March's figure was also revised lower. April's figure was the smallest gain since September of last year.

The report by ADP, a payrolls processor, is published two days before the government's broader and much watched monthly jobs report.

"This is an upsetting report," said David Carter, chief investment officer at Lenox Advisors in New York.

"The strength of the U.S. economic rebound is clearly still uncertain. Hopefully we don't get a third consecutive summer of weaker growth."
The ADP isn't the only bad economic news released today, though, as the Commerce Department reported that March factory orders fell to their lowest level in three years:
New orders for U.S. factory goods in March recorded their biggest decline in three years as demand for transportation equipment and a range of other goods slumped, government data shoThe Commerce Department said orders for manufactured goods dropped 1.5 percent after a revised 1.1 percent rise in February.

Economists had forecast orders falling 1.6 percent after a previously reported 1.3 percent increase in February.

While the report showed broad weakness in March in a sector that has carried the economic recovery, anecdotal evidence suggests factories continued to expand as the second quarter started.wed on Wednesday.
There's some evidence that auto sales increased in April, which is at least good news for that segment of the economy. Overall, however, we seem to be seeing at least some corroboration for the idea that the economic growth in the First Quarter, which wasn't very strong to begin with, was at least in part boosted by the fact that the nation experienced an unusually warm winter. We'll get our first indication of how the Spring is going on Friday, but if the ADP report is any indication, it's going to be a very disappointing employment report.