GDP And Durable Goods Figures Spell Bad News For The Economy
Newly released statistics indicate that the economy is slowing down and in danger of slipping into a recession.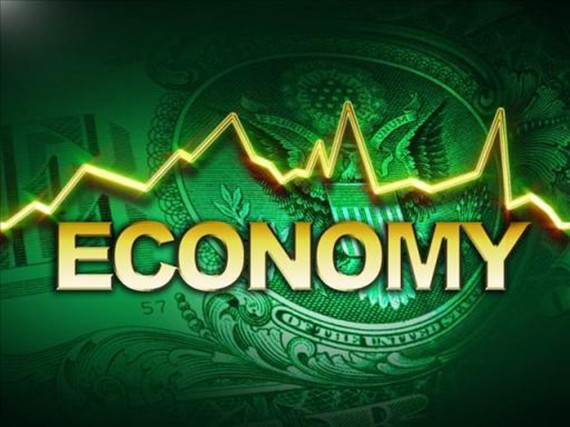 The Commerce Department came out with its final revision for Gross Domestic Product Growth in the second quarter, and the numbers were not good at all:
The United States economy grew at an even more sluggish pace in the April-June quarter than previously believed, the Commerce Department said Thursday, as farm production in the Midwest was reduced by a severe drought.

The government said the overall economy grew at an annual rate of 1.3 percent in the spring, down from its previous estimate of 1.7 percent growth. The big revision reflected that the government slashed its estimate of crop production by $12 billion.

About half of the downward revision to growth came from the decline in farm inventories. But other areas were weaker as well, including slower consumer spending and less growth in exports.

The 1.3 percent growth in the spring followed a sluggish 2 percent growth rate in the first quarter, rates too slow to lower unemployment.
The economy received another piece of bad news this morning when it was reported that Durable Goods orders had dropped sharply:
New durable goods orders in August fell by the most since the recession and a separate reading on the broader U.S. economy came in much weaker than expected. But weekly jobless claims sank to a two-month low, in a hopeful sign for the labor market.

New orders for long-lasting U.S. manufactured goods in August fell by the most in 3 1/2 years, pointing to a sharp slowdown in factory activity even as a gauge of planned business spending rebounded.

The Commerce Department said on Thursday durable goods orders dived 13.2 percent, the largest drop since January 2009, when the economy was in the throes of a recession. Orders for July were revised down to show a 3.3 percent increase instead of the previously reported 4.1 percent gain.

Economists polled by Reuters had expected orders for durable goods — items from toasters to aircraft that are meant to last at least three years — to fall 5 percent.

Last month, the drop in orders reflected weak aircraft and automobiles demand. Boeing received only one aircraft order in August, down from 260 in July, according to information posted on the plane maker's website.

Transportation equipment tumbled 34.9 percent after racing ahead 13.1 percent in July. Excluding transportation, orders fell 1.6 percent after dropping 1.3 percent the prior month. Economists had expected this category to rise 0.3 percent after a previously reported 0.6 percent fall.

Non-defense capital goods orders excluding aircraft, a closely watched proxy for business spending plans, rose 1.1 percent, halting two straight months of hefty declines. That was above economists' expectations for 0.5 percent gain.

But shipments of these goods, which are used to calculate equipment and software spending in the gross domestic product report, fell 0.9 percent after declining 1.1 percent in July. The weakness suggested third-quarter economic growth would probably not improve much from the April-June's 1.3 percent annual pace.
These numbers, especially the GDP figure (which was actually 1.25% but rounded up to 1.3%) suggests strongly that the recovery that started in 2009 is starting to run out of steam. Indeed, it now appears that we hit the high point of that recovery at the end of 2011 when GDP growth hit what was ultimately determined to be 4.1%. The first quarter of 2012 came in at 2.0%, and now we're at 1.25%, which is barely growth at all. Current forecasts suggest that when the third quarter GDP number comes out in October it's likely to be the 1.3% range as well, and there's little sign that the fourth quarter, or the foreseeable future is going to be any better. The Durable Goods orders are also concerning because they indicate a massive downturn in manufacturing, the one sector of the economy that had been performing strongly even in the midst of the anemic growth we've been experiencing in 2012. If the bottom is falling out in that sector of the economy, it could end up throwing the rest of us into a recession regardless of what happens with the election and the so called "fiscal cliff."
James Pethokoukis comments:
U.S. economic growth is dangerously slow. I've frequently written about research from the Fed that finds since 1947 when two-quarter annualized real GDP growth falls below 2%, recession follows within a year 48% of the time. (And when year-over-year real GDP growth falls below 2%, recession follows within a year 70% of the time.

Citigroup has also taken a shot at determining the stall speed: "Specifically, when U.S. growth has cut below 1½ percent on a rolling four-quarter basis, it has tended to fall by nearly 3 percentage points over the following four quarters, and the economy has typically entered recession.

Bottom line: Growth the past two quarters has averaged about 1.6%. Not only does this mean the economy is growing more slowly than last year's 1.8%, it is also slow enough to signal about a 50% chance of a recession within a year. And the third quarter also looks weak.
In other words, the economy is growing so slowly at the moment that we are at significant risk of the entire thing stalling completely and throwing us into a recession.
The most immediately impact of all this will likely be that the jobs reports that will be released on October 6th and November 2nd are unlikely to be any better than what we've seen since April, with slow job growth and many people simply dropping out of the job market entirely. People giving up looking for work, in fact, may explain the drop initial jobless claims last week, which was the one piece of good news released today. What's hard to tell, though, is what impact this might have politically. Logically, one would think that this would be good news for Mitt Romney and bad news for the President. However, recent polling has showed us both that the President has made up the deficit he had over the summer on economic issues and that the public has generally become more optimistic about the economy, even as the statistics show otherwise. So, we could end up with a situation where the bad economic news doesn't end up hurting the President all that much, especially if the Romney campaign isn't able to effectively exploit this information as a campaign issue.
Regardless of who wins the election, though, this news suggests that we're headed for a grim winter and a grim start to 2013.