Barack Obama's Imperial Presidency
Like all Presidents before him, Barack Obama is asserting the right to virtually unfettered discretion when it comes to military matters.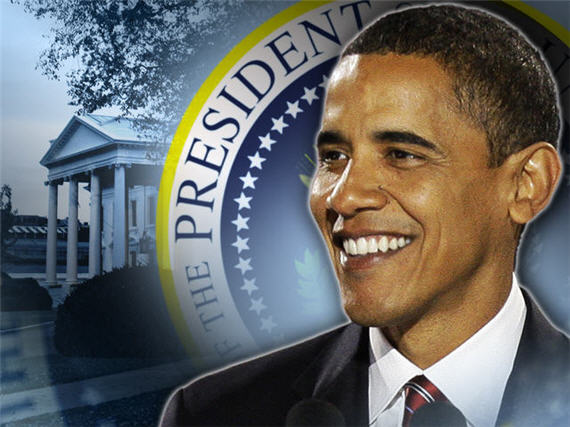 We learned today that, when it comes to the mission in Libya, the Obama Administration doesn't much care what Congress thinks:
The White House would forge ahead with military action in Libya even if Congress passed a resolution constraining the mission, Secretary of State Hillary Clinton said during a classified briefing to House members Wednesday afternoon.

Clinton was responding to a question from Rep. Brad Sherman (D-CA) about the administration's response to any effort by Congress to exercise its war powers, according to a senior Republican lawmaker who attended the briefing.

The answer surprised many in the room because Clinton plainly admitted the administration would ignore any and all attempts by Congress to shackle President Obama's power as commander in chief to make military and wartime decisions. In doing so, he would follow a long line of Presidents who have ignored the act since its passage, deeming it an unconstitutional encroachment on executive power.
Andrew Sullivan is outraged and wonder if Congress will step up to the plate:
If the Obama administration is refusing even to abide by the War Powers Act, then the Congress really needs to vote to defund their adventurism at least or impeach them if it comes to that. Going to war outside even the War Powers Act qualifies as an impeachable offense, it seems to me.

But we are, it appears, in a particularly decadent moment in the decline of the American republic and its Congress. We are governed by an executive that goes to war in secret and at will, openly contemptuous of the democratic process and even minimal transparency. and when you realize that that executive actually campaigned against this kind of secretive, dictatorial presidency, you realize how this has become systemic, and the anti-democratic rot is deep.
Matthew Yglesias says don't count on it:
Members of congress will complain about this, but they won't really do anything about it, nor will next year's defense appropriation bill (or the one after that or the one after that or …) contain any effort to constrain presidential warmaking power. That's because members of congress want to be kept in the dark, they want to be able to complain if things go poorly without taking ownership of the situation.
Ygelsias goes on to argue that he doesn't consider this a bad thing because "the level of uncertainty surrounding these activities is huge." A good example of the risks that Yglesias talked about can be seen in the manner in which candidates like Hillary Clinton had their vote in favor of the Iraq War used against them in the 2008 elections. Politically, then, I suppose it is smart for a Member of Congress to avoid getting too involved in foreign policy matters because the possibility of being wrong is so much greater. However, that doesn't make the abdication of responsibility proper. Largely though its own lack of willingness to act over the years, Congress has ceded vast discretion to the President when it comes to committing American military forces to overseas conflicts that don't directly threaten the national interests of the United States. It's no surprise, then, that a President like Obama would take advantage of those powers when the opportunity arises.
Congress is not without authority of course, at least on paper. The War Powers Act purports to limit the ability of the President to sent troops into coming without Congressional support. As I noted last week, though, the Act actually give the President a great deal  of discretion while simultaneously placing Congress in a near impossible situation:As summarized by Wikipedia, the Act "requires the president to notify Congress within 48 hours of committing armed forces to military action and forbids armed forces from remaining for more than 60 days, with a further 30 day withdrawal period, without an authorization of the use of military force or a declaration of war." The advantages to the President here seem obvious. As long as he notifies Congress, the President has the legal authority to engage in virtually any military action he desires. If that action is still ongoing 90 days later, then Congress is left with the option of cutting off funding to troops in the field after they've already been committed — and if a President refused to withdraw troops does anyone really believe that any Court anywhere would require him to do it?
The Obama Administration, of course, is taking the position that they don't even need to worry about the War Powers Act, which has Ed Morrissey wondering:
Isn't he required under the War Powers Act to seek congressional authorization after 60 days of hostilities? Or is this guy so intent on waging war whether Congress likes it or not that he'd go to court to try to have the WPA ruled unconstitutional? Normally I'd dismiss that possibility as insane given that he did, after all, run in '08 on his anti-war cred and that not even a Republican president would dare pull a move like that amid bipartisan clamoring for accountability, but I don't know that anything can be safely ruled out at this point.
The reality, though, is that every President since Richard Nixon has taken the position that the War Powers Act is unconstitutional because is infringes on the President's powers as Commander in Chief. Obama is merely adopting the position of his predecessors, and while it may seem odd that a President who ran against the Iraq War to be acting like this, it is not at all surprising. Once they have been asserted, Executive Branch privileges are seldom curtailed, and this is but one more example of how Barack Obama has presumed to protect Presidential prerogatives even if that goes against his previously stated principles. Truly, nobody should be surprised.
As for what will happen with regard to Libya, I think that's pretty easy to figure out. Congress will do nothing. With American forces committed abroad, and the increasing possibility that ground troops may be necessary at some point, no Congress is going to step in and tel the President he can't do this, no matter how much they believe that to be the case.
There is much to complain about in the fact that President Obama has continued the tradition of the Imperial Presidency that started to take root under Woodrow Wilson, but the reality is that none of this happened for nefarious reasons, it happened because Congress and the American people let it happen. If we're ever going to bring things back to the way they are supposed to be, we're going to have to follow the advice that Gene Healy laid out in his excellent book n The Cult of the Presidency: America's Dangerous Devotion to Executive Power:
"Perhaps, with wisdom born of experience, we can come once again to value a government that promises less, but delivers far more of what it promises. Perhaps we can learn to look elsewhere for heroes. But if we must look to the Presidency for heroism, we ought to learn once again to appreciate a quieter sort of valor. True political heroism rarely pounds its chest or pounds the pulpit, preaching rainbows and uplift, and promising to redeem the world through military force. A truly heroic president is one who appreciates the virtues of restraint — who is bold enough to act when action is necessary yet wise enough, humble enough to refuse powers he ought not have. That is the sort of presidency we need, now more than ever.

And we won't get that kind of presidency until we demand it."
Indeed,