Barney Frank, Ed Rendell: Pushing The Walker Recall Was A Mistake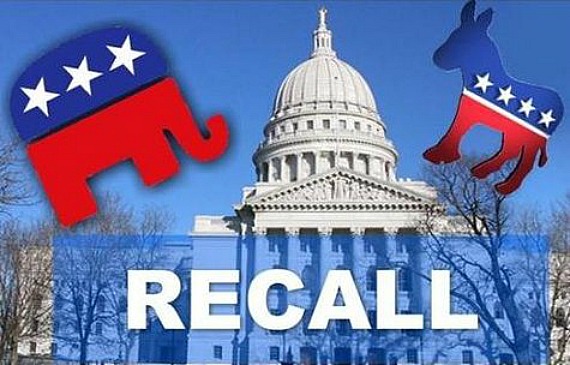 Retiring Massachusetts Congressman Barney Frank said last night that unions, activists, and the Democratic Party all made a mistake pushing for the recall of Wisconsin Governor Scott Walker:
Rep. Barney Frank (D-Mass.) slammed unions and liberal activists for pushing to recall Wisconsin Gov. Scott Walker (R).

"I think the people on the Democratic side made a big mistake and the funding thing was a big deal," Frank told The Hill Wednesday afternoon, alluding to Republicans' big cash advantage in the race. "My side picked a fight they shouldn't have picked. The recall was upsetting to people, the rerun of the election with [Democratic Milwaukee Mayor] Tom Barrett — it's not a fight I would have picked."
Former Pennsylvania Governor Ed Rendell said pretty much the same thing:
Former Pennsylvania Gov. Ed Rendell (D) ripped the unions and activists who charged forward in trying to recall Wisconsin Gov. Scott Walker (R) on Wednesday, calling the push a political blunder.

"It was a dumb political fight — I would have waited until Walker's reelection," Rendell told The Hill when asked if the recall push had been a mistake. The former governor and head of the Democratic National Committee pointed to exit polls that showed a number of independents and Democrats who opposed Walker's policies nonetheless voted for him because they opposed a recall.

"There are a lot of people who voted on principle against a recall because they don't believe recalling someone for other than a crime or downright corruption is appropriate," he said. "I would have had a tough time voting for the recall. If we're pissed off at what a person does in office the answer is to beat them when they're up for reelection."

Rendell's comments echo some made by some Wisconsin Democratic strategists who early on argued against a recall because Walker would be able to raise unlimited funds and that the recall format was problematic for their side.
Frank and Rendell are largely correct, of course. There were signs months ago that the recall was going to be a difficult battle at best, and most likely an impossible one given the monetary advantages Walker would have, and the fact that his job approval numbers had risen steadily in the year since the controversy over the public employee union legislation that got this whole process started. Indeed, given the fact that Walker ended up getting more votes on Tuesday than he did on Election Day 2010, one could say that this was a significant strategic error on the part of the unions and the Wisconsin Democratic Party.