Biden's Student Loan Forgiveness Survives Initial Legal Challenges
Opponents lose at the district and SCOTUS level in opening salvos.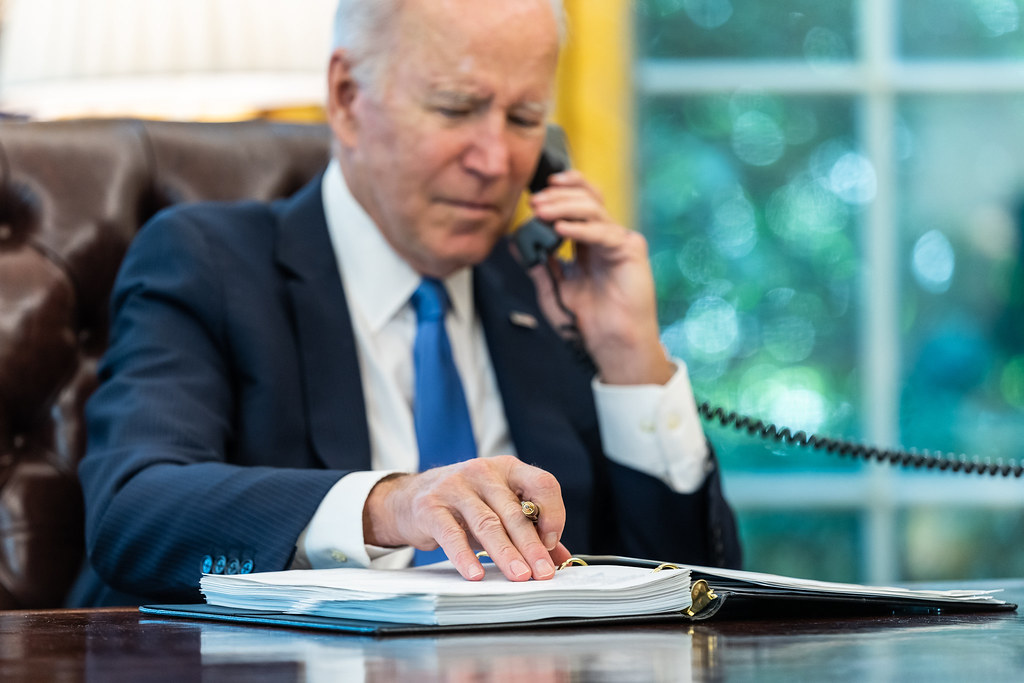 Via The Hill: Barrett denies emergency bid to block Biden's student debt forgiveness plan
Justice Amy Coney Barrett on Thursday denied an emergency bid by a group of Wisconsin taxpayers to block the Biden administration's student loan forgiveness program.

Barrett, who handles emergency matters arising from Wisconsin, acted alone in denying the request, rather than refer the matter to the full court.
The case was dismissed based on lack of standing.
A U.S. District judge in Wisconsin dismissed the suit for lack of standing. An intermediate appeals court declined to halt that ruling while a formal appeal plays out, prompting the group's unsuccessful request to the Supreme Court.
Similarly, another federal judge rejected another attempt, as the NYT notes:
Judge Henry E. Autrey of the Federal District Court in St. Louis dismissed the more prominent of the two lawsuits, one brought by six Republican-led states. The suit accused Mr. Biden of overstepping his authority under a 2003 federal law that allows the education secretary to modify financial assistance programs for students "in connection with a war or other military operation or national emergency."

[…]

Judge Autrey, who was appointed by President George W. Bush, did not rule on the larger issue in the lawsuit, which was brought by Nebraska, Missouri, Arkansas, Iowa, Kansas and South Carolina. Instead, he said the states had not suffered injuries of the sort that gave them standing to sue.
I suspect that this is just the start of the challenges to the policy and even though I am not a lawyer it strikes me as obvious that the groups in question lack standing.
It is, however, a mark of the current era of jurisprudence that I would not have been shocked had the courts, especially SCOTUS, would have been willing to ignore that fact. I am, in fact, relieved to see them behave as one might expect.