Bogus Polling May Have Influenced Arkansas Senate Race
The Democratic Senate primary in Arkansas may have been influenced by questionable poll results from Research 2000.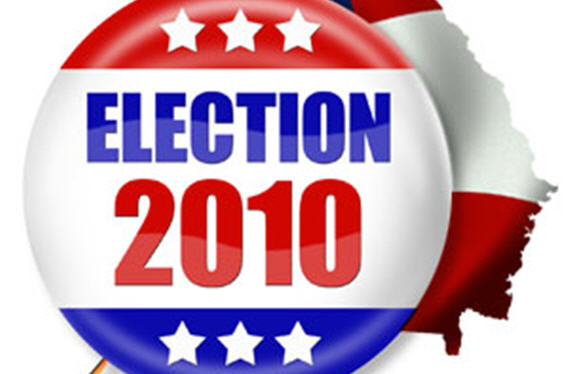 The Daily Kos/Research 2000 polling scandal has Politico wondering if the Democratic Senate primary in Arkansas may have been influenced by polls that had no basis in reality:
In the final weeks leading up to the June 8 Democratic Senate runoff in Arkansas, no data proved more pivotal in shaping conventional wisdom than a pair of Research 2000 polls showing challenger Bill Halter holding a lead.

And those surveys—which fueled the narrative that Sen.Blanche Lincoln was a goner—may have been bogus, according to the blog that commissioned them.

The prospect that polling data in a Senate contest of national consequence may have been faked has sent shockwaves across the campaign world, raising disturbing questions not only about the reliability of suddenly ubiquitous public polls, but about a new media environment where polling numbers are accepted without question even as they threaten to influence the outcome of campaigns.

(…)

"It influences races, it drives decisions, the number of volunteers, the number of donors, how much they give," said longtime GOP strategist Charlie Black. "Part of the problem is, you don't know about them, many of them do not have a track record you can judge by."

Nowhere was it more obvious than in the closely-watched Senate race in Arkansas, where late May and early June Research 2000 surveys showing Halter in the lead over the vulnerable incumbent helped stoke a media frenzy. The polls were cited by nearly every media outlet covering the race – from POLITICO and MSNBC to Reuters and the Arkansas Times.

The data single-handedly catapulted Halter – who trailed Lincoln by three points after the May 18 primary- from insurgent to perceived frontrunner, which in turn helped advance a sky-is-falling, anti-incumbent narrative in the print and broadcast media.

"The progressive push is on fire ahead of the primaries," asserted MSNBC's Ed Schultz to a national audience, the night before the election. "Bill Halter is surging against Senator Blanche Lincoln in Arkansas."

"Poll: Bill Halter Should Beat Blanche Lincoln Tuesday," blared a Salon headline.

"Halter Ahead of Lincoln," read the story on the website of Little Rock's ABC affiliate, KATV.

Part of the problem in Arkansas was that the Daily Kos/Research 2000 polls were the only public surveys available for consumption in a race of great interest nationally, a contest that seemed to offer important lessons for incumbents everywhere.

Yet even as the Halter campaign publicly touted the last Research 2000 poll in an attempt to build momentum, in private, top aides were perplexed by some of the findings and didn't put much stock in it.
If nothing else, this story should be an object lesson to every political pundit and blogger to not be so reliant on, or obsessed over, poll numbers, especially from just a single pollster. Polls are data points, and that's about all it. They don't tell us what the "right" answer to a public policy problem might be, and they shouldn't be treated with the breathless "Breaking News" anticipation that greats that daily release of the Daily Presidential Tracking Poll from Rasmussen. Most certainly, we shouldn't let a single poll like Research 2000 influence the narrative in an election without at least some confirmation from other pollsters that the trends actually are moving in the direction that pundits, relying on polls, are claiming.