Cell Phones and Election Polls
The growing number of cell-phone-only households gives Democrats hope that the polls are undercounting them.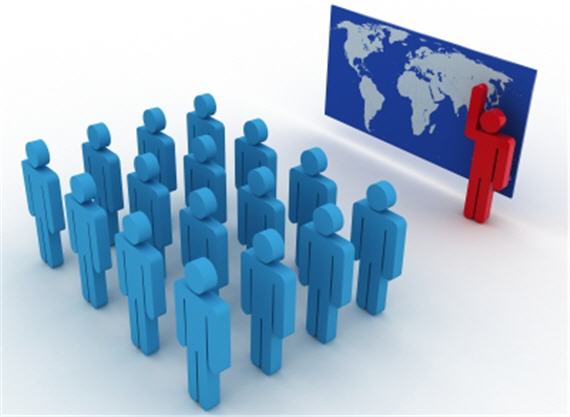 Because most national polling is done by telephone, there have been predictions for some time now that the growing number of cell-phone-only households would undermine their accuracies.  Democrats are hoping that 2010 is their year.
Dodd Harris points me to Thursday's posting by Drdemocrat at Daily Kos.
McClatchy/Marist has a new poll out today in which they included in their poll voters who use cell only as well as landline voters.  They have found that among registered voters Democrats lead 47% to 41% and in the case of likely voters it is tied at Republicans 46% and Democrats 46%.

McClatchy/Marist have a new poll out that shows that Democrats have caught up with Republicans in terms of being a likely voter.  Unlike automated polls (PPP, Rasmussen, FOX, etc), this poll added cell only voters as part of their panel.  This is important because PEW poll has shown that voters who use cell phone only are much more likely to be younger and Democrats.  Furthermore PEW has shown that more and more voters are using cell only in communication and that can be as high as 23% of voters.
He cites Jonathan Singer:
The Democrats' strength among registered voters comes directly from the cell-only population.

Among the roughly three-fourths of registered voters interviewed on a landline by Marist for McClatchy, Democrats and Republicans were tied on the generic congressional ballot with 43 percent apiece. However, among the roughly one-quarter of registered voters interviewed on their cell phones, the Democrats held a sizable 59 percent to 33 percent lead.

This data buttresses the findings published earlier this month by Pew that if pollsters are skipping cell-only voters — exactly the type of voters who are more likely to vote Democratic — their results may simply be too favorable for the GOP.
Following this back to October 13th's Pew release:
In three of four election polls conducted since the spring of this year, estimates from the landline samples alone produced slightly more support for Republican candidates and less support for Democratic candidates, resulting in differences of four to six points in the margin. One poll showed no difference between the landline and combined samples.

[…]

Limiting the analysis in the survey to those considered most likely to vote in this year's elections, a similar bias is evident. The combined landline and cell estimate produced a seven-point Republican advantage: 50% supported the GOP candidate for Congress in their district while 43% backed the Democratic candidate. The Republican lead would have been 12 points if only the landline sample had been interviewed, a significant difference from the combined sample of five points in the margin.
An "About the Surveys" graphic that accompanies the article notes the obvious fact that "respondents with both landline and cell phones have a greater probability of being included in the sample."
It's important at the outset to distinguish between media polls, which are done for entertainment purposes — creating faux news around which to build a series of exclusive stories for the financer — and professional polls conducted for political parties, candidates, and activist groups who have something riding on the outcome. The former, naturally, will be done as cheaply as possible.  The latter, because people are making decisions based on the numbers, are weighted towards accuracy.
This distinction is important because current law allows automated dialing for political polling — one of the exceptions to  Do Not Call  – but only for landlines.  Those wishing to poll cell phone users, by contrast, have to have a human being dial the number manually and wait for someone to pick up.   This, naturally, is much more expensive.
Because of the aforementioned incentives, mass media polls are not going to bother with the cell phone sampling.   High caliber firms paid significant sums by candidates, party organizations, and public policy groups to get the numbers right, by contrast, have no choice.
So, is it possible that the media polls we're seeing are slightly over-sampling Republicans?   Yes.  And, if they get enough egg on their face, they'll be forced to catch up to the practices of those doing real polling.
But here's the thing:  We have no reason to believe at this juncture that the real polls are telling a substantially different story.   The party leaders and activists, who are seeing the good numbers, seem to believe that there's a massive Republican wave coming Tuesday.