Chaos In Trump Land And The RNC As Donald Trump Continues To Fiddle While Rome Burns
Donald Trump continues to be Donald Trump. Which is quickly turning into a political disaster.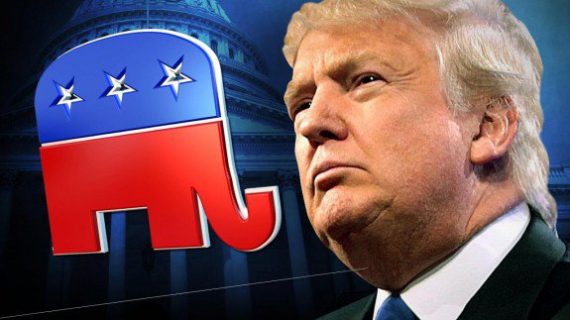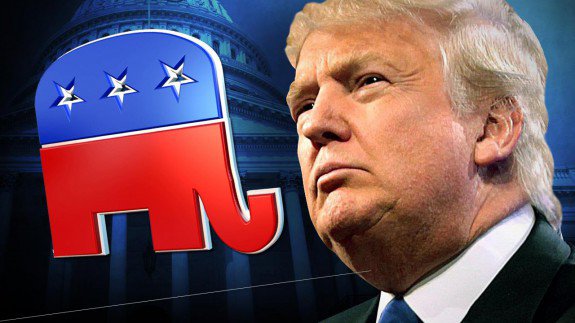 After a Republican National Convention that ran far less smoothly than officials would have hoped, a week in which the Republican nominee has spent more time attacking the parents of a solider who died saving the lives of his fellow service members, and poll numbers that clearly seem to indicate that Hillary Clinton is regaining her momentum, the media is full of reports that indicate chaos inside the Trump campaign and the Republican National Committee as the campaign creeps closer to Labor  Day. CNN, for example, reported this morning that advisers close to Trump are growing increasingly frustrated by the candidate's apparent refusal to stay on message and refrain from the kind of off the cuff speaking that has gotten him in trouble in the past:
Donald Trump aides and people close to his campaign are increasingly frustrated by his insistence on waging various fights that steer him off message:
Sources close to the campaign are describing a series of missteps that are trailing the GOP presidential nominee, most prominently his now multi-day battle against Khizr Khan, the Muslim father of a killed US soldier.

Trump has spent the days since the Democratic convention litigating whether their son is a hero, and on Tuesday only moved onto an equally unhelpful news cycle: whether he supports House Speaker Paul Ryan, and the 2008 presidential nominee, John McCain, in their primaries.

A knowledgeable Republican source told CNN that some of Trump's campaign staff — even campaign manager Paul Manafort — "feel like they are wasting their time," given Trump's recent comments. And two sources close to the Trump campaign said privately they wished Trump would apologize to the Gold Star family, even though the Khans attacked Trump from the stage at the Democratic National Convention last month.

"(Manafort) has made clear no one can help him if no one believes he will do what it takes to win," said a senior trump aide.
To put the current situation into context, consider the fact that Trump has wasted nearly half of the general election doing things that clearly aren't helping his campaign:
It has been 91 days since John Kasich dropped out of the presidential race, handing the Republican nomination to Donald Trump and giving him the opportunity to transition to the general election. It is currently 97 days until Election Day.

So Donald Trump has wasted just shy of half of his general election push. If Trump still needs to adjust to the general election, he'd better hurry up, or he'll adjust at about midnight on Nov. 7. Compare Trump's position to his opponent's: Hillary Clinton was raising money and lining up support for the general before Bernie Sanders conceded, to the annoyance of Sanders supporters. Trump didn't start raising money until a month and a half after all of his opponents dropped out.

There are two slightly overlapping efforts to get Donald Trump elected. There's that of Trump and his team, and there's that of the Republican Party. One would not be surprised to learn that members of the latter — folks who've run and won campaigns in the past — are a bit panicky. Trump's indifference to annoying his ostensible party is one thing, but his failure to run any semblance of a campaign is another thing entirely. Wewent over this Tuesday, but a quick review is in order:

Trump had $1.3 million on hand at the end of June. Clinton had $42.5 million.
Trump had just over 70 people on payroll in June. Clinton had 10 times as many.
Trump has disavowed a broad data-field operation. Clinton's campaign is continuing its robust operation from the primaries.
Trump has no TV ad time reserved; a PAC supporting him has committed under $1 million in a couple of states. Clinton and PACs supporting her have reserved nearly $100 million.

If you're used to running political campaigns, those are coronary-inducing numbers. And that doesn't even include the fact that the candidate keeps throwing boulders in his own path.

None of this has really mattered to Trump, though, because he and his team have been moving along in lock-step. Trump clearly thinks that the process he used to crawl past the competition in the Republican primary will work again in the general, and it's not clear that anyone in his close orbit disagrees — or, perhaps, can convince him that he's wrong.
ABC News, meanwhile, is reporting that top Republican officials are so frustrated by the current state of Trump's campaign that they have started talking about the RNC's options if Trump decides to drop out of the race altogether, including the implication that there might be some discussion of trying to force him to give up the nomination if he isn't going to run a serious campaign for President. In reality, of course, these discussions are largely a waste of time. Regardless of how lackadaisical he has been in his campaigning of late, Donald Trump is not going to give up at this point in the race and the RNC has essentially no authority to force him out of the race absent some evidence of fraud or evidence that he is not eligible to hold the office he was nominated for to begin with. Since no such evidence exists, discussions about replacing him on the ticket in the manner that Democrats replaced Edmund Muskie as the 1972 Vice-Presidential nominee are really nothing more than a waste of time and yet another sign that Republican powers that be still haven't come to terms with the fact that whatever chance they had to stop Donald Trump slipped away a long time ago. As Philip Bump notes, then, these latest reports about some behind the scenes effort to remove him from the can largely be dismissed as the sheer fantasy they largely are. As Bump puts it:
Donald Trump is your Republican nominee for president and he will almost certainly be the Republican nominee for president on Nov. 8. Unlike with a Zune or a Tebow, there's no eBay and no Eagles to let the party push the problem to someone else. As with an eBay auction, the moment to keep Trump from being the nominee was right before you clicked "Buy It Now."
It's not like some of us didn't try to warn you guys. But did you listen? Of course not. Now, you've got nobody to blame but yourselves.