Citing Fifth Amendment, Justice Department Declines To Prosecute Lois Lerner For Contempt
The Justice Department will not pursue contempt charges against Lois Lerner because it has determined that she did not waive her rights under the Fifth Amendment.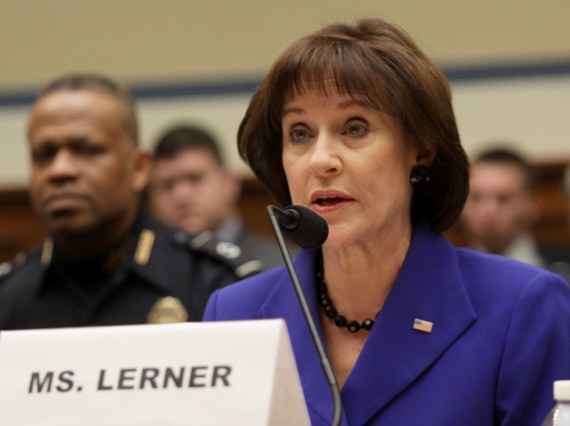 Nearly two years ago, former IRS official Lois Lerner was called to testify before the House Government Oversight and Reform Committee regarding the then-developing scandal involving IRS targeting of conservative organizations in the processing of applications for 501(c)(4) status under the Internal Revenue Code. At that time, Lerner acted under the advice of her attorney and asserted her rights under the Fifth Amendment against self-incrimination, which was obviously a wise and sensible move at the time given the fact that she was also the subject of an ongoing criminal investigation. At the time, Republicans on the committee and several conservative legal scholars asserted that Lerner had waived her Fifth Amendment rights because she had given an opening statement at the hearing in which, in general and rather vague terms, she denied and wrongdoing in connection with the matter the Committee was investigating. As I said at the time, this argument seemed to be very weak to paint it in the best light, and that to the extent there was any doubt it should be resolved in favor of the notion that her rights were not waived. Nonetheless, several days after Lerner testified, the Committee voted on purely partisan lines that Lerner had waived her rights and then moved forward with a process that seemed designed to force her to testify. Despite several reports that Lerner would testify if granted immunity, the Committee eventually voted to hold Lerner in contempt nearly a year after her original testimony.
Now, the United States Attorney of the District of Columbia has informed the House of Representatives that his office will not pursue contempt proceedings against Lerner, largely because he had determined that she had not waived her rights under the Fifth Amendment:
The Justice Department will not seek criminal contempt charges against former IRS official Lois Lerner, the central figure in a scandal that erupted over whether the tax agency improperly targeted conservative political groups.

Ronald Machen, the former U.S. attorney for the District of Columbia, told House Speaker John Boehner (R-Ohio) in a seven-page letter this week that he would not bring a criminal case to a grand jury over Lerner's refusal to testify before the House Oversight and Government Reform Committee in March 2014. The House approved a criminal contempt resolution against Lerner in May 2014, and Machen's office has been reviewing the issue since then.

Lerner and other IRS officials, however, are still under investigation by the FBI for the tea party targeting matter — which is a separate probe entirely.

Lerner cited her Fifth Amendment right not to incriminate herself during congressional testimony on March 5, 2014, although then-Oversight Chairman Rep. Darrell Issa (R-Calif.) said she had waived that right by giving an opening statement at a hearing 10 months earlier when she asserted her innocence. Issa wanted her charged by the Justice Department with criminal contempt of Congress for failing to answer questions about her role in the scandal.

Machen said the Oversight Committee "followed proper procedures" in telling Lerner that it had "rejected her claim of privilege and gave her an adequate opportunity to answer the committee's questions."

However, Machen said DOJ lawyers determined that Lerner "did not waive her Fifth Amendment right by making an opening statement on May 22, 2013, because she made only a general claims of innocence."

Machen added: "Given that assessment, we have further concluded that it is not appropriate for a United States attorney to present the matter to the grand jury for action where, as here, the Constitution prevents the witness from being prosecuted for contempt."

Lerner, unsurprisingly, was pleased by the announcement. "Anyone who takes a serious and impartial look at this issue would conclude that Ms. Lerner did not waive her Fifth Amendment rights," said Lerner's attorney, William Taylor III, in a statement. "It is unfortunate that the majority party in the House put politics before a citizen's constitutional rights."

"Ms. Lerner is pleased to have this matter resolved and looks forward to moving on with her life," Taylor added.
Given the extent to which the effort to hold Lerner in contempt had become a partisan football, it's not entirely surprising that the Justice Department would decline to pursue contempt charges and Republicans will obviously dismiss this as a partisan effort to protect the Obama Administration from a scandal that, in all honesty, hasn't gone anywhere in a year or more at this point. Even acknowledging the role of partisanship in all of this, though, Machen's analysis of the issues and the law implicated by Lerner's assertion of her rights under the Fifth Amendment seems to be fairly spot-on to me. Most broadly, it is quite a stretch to consider an opening statement in which Lerner denied wrongdoing in rather vague and general terms to be even a partial waiver of her rights under the Fifth Amendment. Indeed, as a general rule, anything other than a full, complete and conscious waiver of that right under oath and with the opportunity to consult with counsel should be viewed skepticism when one is trying to determine if the right has been waived. Additionally, because of the importance of the right protected by the Fifth Amendment, if there is an ambiguity on the question of whether or not the right has been waived the doubts ought to be resolved in favor of the proposition that the right remains intact and unwaived.
This isn't the necessarily the end of the road for Ms. Lerner, of course. As it did with Eric Holder nearly three years ago, the House could proceed with contempt proceedings on its own. This would require another vote by the full House authorizing such an action, but it seems likely that the Republican majority would readily approve such an action just as it did for the Attorney General. At that point, the matter would proceed in the U.S, District Court for the District of Columbia where the House would be represented by counsel and Lerner would be represented by her attorney. It would then be up to the Court to determine if Lerner did in fact waive her rights with that brief opening statement before the committee nearly two years ago. Given the fact that the contempt proceeding against Holder is still pending that same District Court, the odds of the matter being resolved any time in the foreseeable future would sem to be somewhere between slim and none. Even after that decision, of course, either party would be able to appeal the matter to the D.C. Circuit or beyond if necessary. As I've said before, I find it highly unlikely that Federal Judge is going to find that Lerner waived her rights and, in any case, there's a better than even chance that this legal question won't even be resolved before President Obama leaves office. Meanwhile, one is left to wonder if the IRS scandal was ever really a scandal at all, but that's another issue entirely.
Here's Machen's letter: