Crystal Ball Final 2022 Ratings
Describe the sound made when a sheep explodes.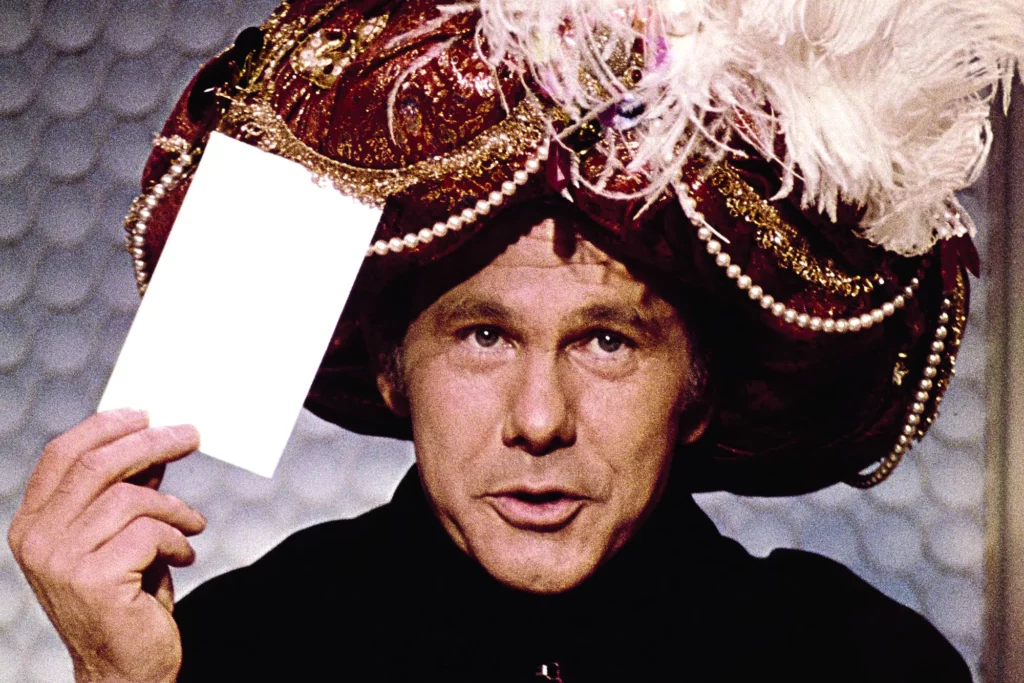 Larry Sabato and company have released their final Election 2022 ratings. They've been doing this longer than I've been blogging although, in all candor, I've lost track of how accurate they've been in recent contests.
The bottom line up front:
— final Senate pick is 51-49 Republican, or a net Republican gain of 1 seat.

— Our final House pick is 237-198 Republican, or a net Republican gain of 24 seats.

— Our projected gubernatorial picture is 29-21 Republican, or a net Republican gain of 1 governorship.
That seems plausible based on not only the general polling indicators but President Biden's approval ratings and long-term trends in the midterms. Indeed, I suspect it's only this close because Republicans have nominated objectively awful candidates in so many Senatorial and Gubernatorial races.
Senate Races with Late Changes:
| Senator | Old Rating | New Rating |
| --- | --- | --- |
| Raphael Warnock (D-GA) | Toss-up | Leans Republican |
| C. Cortez Masto (D-NV) | Toss-up | Leans Democratic |
| PA Open (Toomey, R) | Leans Democratic | Leans Republican |
It's looked for quite some time that Georgia would split its vote, re-electing both Republican Governor Kemp and Democratic Senator Warnock. If these projections are right, the woefully awful Herschel Walker will join The World's Greatest Deliberative Body.
Governors Races with Late Changes:
| Governor | Old Rating | New Rating |
| --- | --- | --- |
| AZ Open (Ducey, R) | Toss-up | Leans Republican |
| Laura Kelly (D-KS) | Toss-up | Leans Republican |
| Gretchen Whitmer (D-MI) | Likely Democratic | Leans Democratic |
| Steve Sisolak (D-NV) | Toss-up | Leans Republican |
| OR Open (Brown, D) | Toss-up | Leans Democratic |
| Tony Evers (D-WI) | Toss-up | Leans Republican |
They're projecting a mini-wave here. Four of the five toss-ups that changed did so in a Republican direction.
Analysis and Takeaways:
There is still a considerable amount of uncertainty about the Senate. Races in Arizona, Georgia, Nevada, and Pennsylvania can all accurately be described as jump balls. New Hampshire, where Sen. Maggie Hassan (D) is seeking a second term, is not quite in the same bucket, but it's close.

[…]

Basically, we just think the environment is not conducive to Democrats holding the Senate. Could they? Absolutely. But we think the Republicans, despite this cycle's challenges, could and should win the Senate. So we are leaning enough seats to them to get them to 51, their magic number for control (it is 50 for the Democrats because of the vice president's tiebreaking power).

We feel zero temptation to pick against Republicans in any of the Leans Republican races where we have favored them the whole cycle (North Carolina, Ohio, and Wisconsin). Likewise, we cannot justify picking against Democrats in New Hampshire or a couple of reach Republican targets, Colorado or Washington.

We have been inclined recently to pick against Sen. Catherine Cortez Masto (D-NV), but the insular world of election forecasting was dealt a curveball when Jon Ralston, the top Silver State analyst whose Nevada Independent early voting blog is a must-read every 2 years, picked Cortez Masto to narrowly survive. That does also dovetail with some intel we picked up over the weekend from some Democratic sources suggesting that Cortez Masto has had a decent close to the campaign, polling-wise (though whatever lead she may or may not have is minuscule). The state's early voting period, which often provides some clarity one way or the other, really hasn't this time, as Ralston notes. It is also worth remembering that Nevada is the bluest of the core Senate battlegrounds (Biden carried all 4 of Arizona, Georgia, Nevada, and Pennsylvania, but Nevada's the only place where he won by more than 2 points). We just can't really justify going against Ralston given his strong track record over the years, especially with the picture otherwise murky.

So what now? Well, there's Pennsylvania. We've had Lt. Gov. John Fetterman (D) with a small edge since the late summer, but television doctor Mehmet Oz (R) has been slowly consolidating GOP support. We have no idea if the Fetterman/Oz debate materially changed the race, but it was close before the debate and it's close now. Of the key races, this is the only open seat, which has some bearing on our deliberations here. Attorney General Josh Shapiro (D) appears to be in great shape to hold the state's open-seat governorship, and his coattails could very well help Fetterman. But one doesn't have to go back far to find a lonely landslide in Pennsylvania: Back in 2014, now-Gov. Tom Wolf (D) soundly defeated unpopular incumbent Gov. Tom Corbett (R) by 10 points, but Republicans ended up easily defending all of their U.S. House seats and made gains in both chambers of the state legislature. We're giving a small edge to Oz. This would be a Republican hold.

And then there's Georgia. A runoff is still very much on the table, but some of our Republican sources are expressing optimism that they can get former NFL star Herschel Walker (R) over the runoff threshold against Sen. Raphael Warnock (D) on Tuesday. We know what many of you are thinking, because we have heard it countless times this year: Herschel Walker? In the Senate? Yes, we think it's a little likelier than not, on Tuesday or in a runoff. While Georgia is trending to becoming more of a purple state, realignment does not happen all at once, and states that are moving sometimes revert back to their roots — which are Republican red in Georgia, at least over the past couple of decades. We do reserve the right to revisit this rating if there is a runoff: 2 of the 3 of us grew up in the South, where runoffs are part of the political culture, and we've seen firsthand how the dynamics in the second round of voting can change quite dramatically. It may be that a Georgia Senate runoff is for all the marbles — or the chamber might be decided by then. There are all sorts of variables.

We're doing all of this because we believe the Republicans are at least small favorites in the Senate, and so we wanted to get them to at least 51 in our ratings. Georgia and Pennsylvania, in addition to the other Republican-leaning races that we are not changing, is the path we've chosen, based on our best intel. And, to be honest, we think it's probably likelier that Republicans get over 51 than Democrats stay at 50 and preserve their majority. Another race right on the edge is Sen. Mark Kelly (D-AZ); if he loses, that would also be a reversion story, just like Georgia. But we still see Kelly with a tiny edge.
This is some old-style punditry and the opposite of the stats-driven analytics we've become accustomed to in recent years. They're professional political scientists looking at the numbers but, at the same time, relying on gut instincts, rumors, and the takes of other pundits they think have a pulse on things.
It's especially amusing to start with a perfectly reasonable gut instinct—that it's more likely that Republicans win a slight Senate majority than that Democrats retain ostensible control—and then move backward to projecting which races they'll win.
This seems a safer bet:
It seems unlikely that the Senate majority will be clear on Tuesday night/Wednesday morning. Arizona often takes a few days to finish its count. Heavily Democratic absentee ballots will take longer to count in Pennsylvania, which will contribute to a "red mirage" in that state (even if Oz wins, his margin appears likely to look large earlier on, just like Donald Trump's did in 2020 before evaporating). Georgia, of course, has the possibility of a runoff, and Nevada may be close enough that mail ballots, which have until Saturday to arrive, could impact the outcome.

So it may take an outcome we'd regard as at least a small upset to provide Election Night clarity on the Senate. On the pro-Republican side, the state to watch is New Hampshire, where Sen. Maggie Hassan (D) appears to retain a tiny lead on retired Gen. Don Bolduc (R). A GOP win there would go a long way toward resolving any sort of uncertainty about Senate control. For Democrats, the signal for a wildly successful night would be flipping the open seats in North Carolina or Ohio or beating Sen. Ron Johnson (R) in Wisconsin. But at this point we don't think the Democrats have a good shot at pulling off any of those upsets.

This is a long way of saying that we probably will need to be patient in the battle for the Senate. We're sure that bad actors will exploit the uncertainty for their own ends, but just remember that this was all foreseeable in advance — just like in 2020.
Which is pretty much where I've been for the last two weeks or so: we're just going to have to wait to see it play out. I think a modest Republican takeover of the House and an even more modest Republican takeover of the Senate is the most likely outcome based on polling and long-term trends. But I wouldn't be shocked by a mini-wave in either direction, with all of the close races going either Republican in a We Want Change And We Don't Care What It Looks Like streak or Democratic in a You're All Fucking Nuts rebuke.
They provide a lot of analysis of House and Gubernatorial races as well but I won't bother excerpting them.