Delaware Town Rejects Naming School After Joe Biden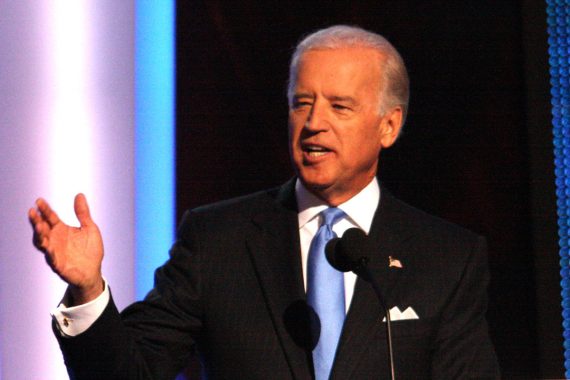 Even in his own home state, a Vice-President can't get no respect:
President Obama already has seven schools named after him, but his vice president still has some catching up to do.

Delaware voters may have sent Joe Biden to the Senate six times, but it seems they are not quite ready to name a school after him.

The News Journal (DE) reported yesterday that Brandywine School District officials asked local residents to vote on a name for a new elementary school that is being built on the former site of Hanby Middle School in north Wilmington.

Biden's name ended up as one of the finalists, but ultimately Delawareans voted to keep the same name. The new school will be Hanby Elementary School.

The News Journal reported that a anonymous campaign popped up online in early January urging Delaware residents to not vote for Biden, saying it was inappropriate to name a public building after an elected official who is still alive.
Insert your own joke here