Democratic Contenders Call for Kavanaugh Impeachment
Julian Castro, Kamala Harris, and Elizabeth Warren are pandering to the base.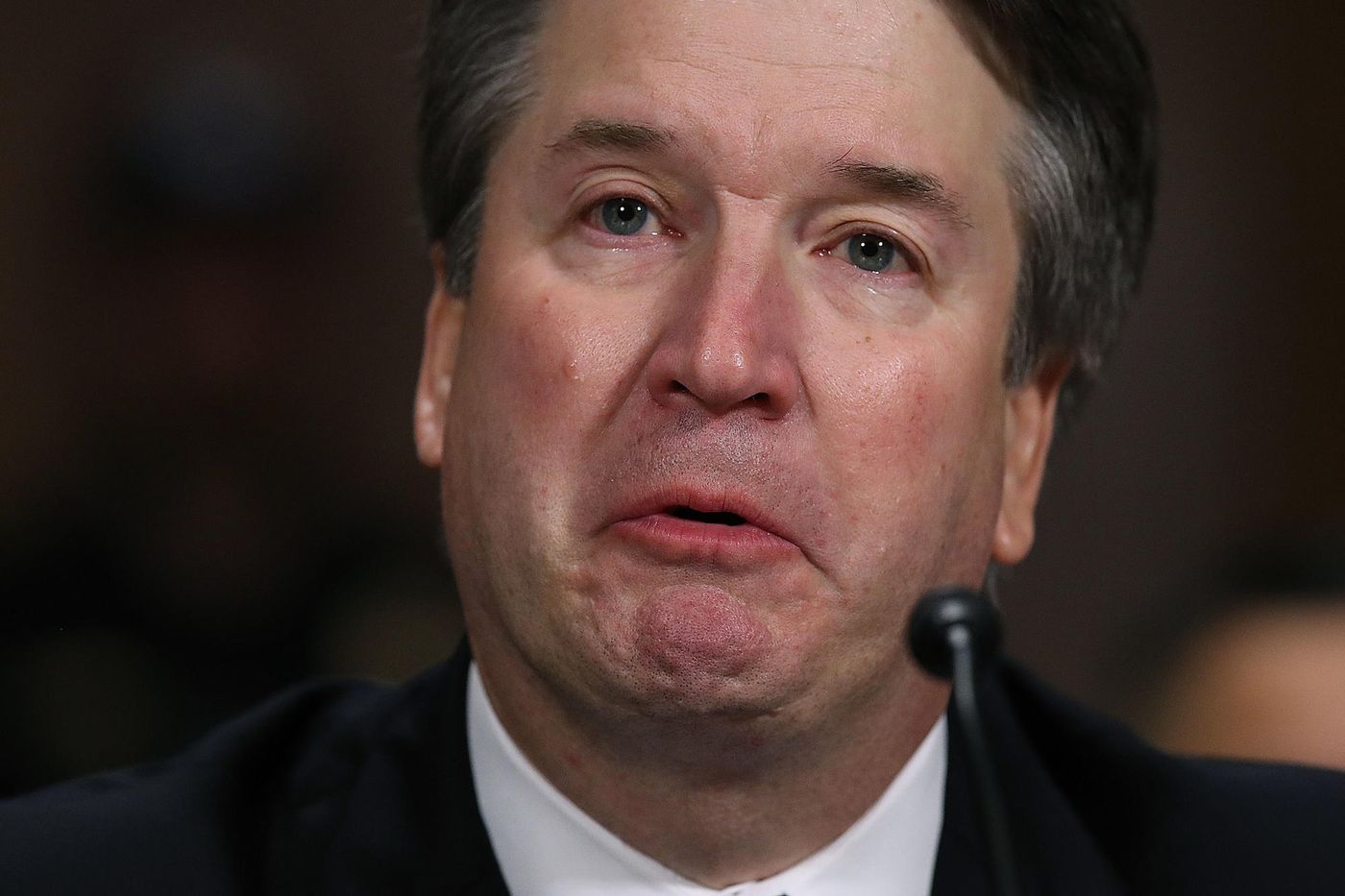 New evidence that the sexual assault allegation against Brett Kavanaugh that seemed the least credible happened has sparked cries of outrage—and implausible calls for his impeachment by several Democrats trying to gain traction in the Presidential race.
A slew of prominent Democrats called on Congress to impeach Supreme Court Justice Brett Kavanaugh after allegations of sexual misconduct that had once threatened to torpedo his nomination to the bench resurfaced, even as President Donald Trump continued to defend him.

"I sat through those hearings," Sen. Kamala Harris, a member of the Senate Judiciary Commitee and a Democratic presidential candidate, tweeted on Sunday. "Brett Kavanaugh lied to the U.S. Senate and most importantly to the American people. He was put on the Court through a sham process and his place on the Court is an insult to the pursuit of truth and justice. He must be impeached."

[…]

Sen. Elizabeth Warren, D-Mass., tweeted that, "Confirmation is not exoneration, and these newest revelations are disturbing. Like the man who appointed him, Kavanaugh should be impeached."

Vermont Sen. Bernie Sanders, also a presidential hopeful, tweeted that, "The revelations today confirm what we already knew: During his hearing, Kavanaugh faced credible accusations and likely lied to Congress. I support any appropriate constitutional mechanism to hold him accountable."
Slate reports that Julian Castro started the cycle:
The first Democratic presidential contender who called for Kavanaugh's impeachment was Julián Castro. "It's more clear than ever that Brett Kavanaugh lied under oath," Castro tweeted Saturday night. "He should be impeached."

Castro called for Kavanaugh's impeachment shortly after the New York Times published an explosive report that detailed a new allegation of sexual misconduct against the Supreme Court justice. Although senators and the FBI knew about the allegation, they failed to, follow up, according to the Times piece.
The notion that we're going to impeach, much less remove, a Supreme Court justice for actions he took as an undergraduate some three decades ago is absurd. If President Trump ordered the FBI to suppress evidence, it's he, not Kavanaugh, who has committed an impeachable offense.
The only plausible grounds for impeaching Kavanaugh is that he lied under oath to the Senate. While I thought he was clearly lying about many things at the time and shouldn't have been confirmed, it's more than a little complicated to re-open that can of worms now.
Still, there are some grounds for doing so. Back to the NBC report:
Kavanaugh told the Senate Judiciary Committee under oath last year that the first time he heard of Ramirez's allegation was in a Sept. 23 article in The New Yorker.

But according to text messages obtained last year by NBC News, in the days leading up to Ramirez' public allegation Kavanaugh and his team were communicating behind the scenes with friends to refute the claim.
That's a little thin, to be honest, but it's clearly a lie. And, again, probably not the biggest lie he told the Senate.
As I noted at the time, Kavanaugh's behavior during the hearings—the partisanship and histrionics alone were disqualifying in my book even if one believed his repeated lies—would permanently taint his tenure on the Supreme Court. Large swaths of the country will never see him as legitimate, which in turn diminishes the legitimacy of the institution. Alas, if he were somehow impeached and removed—which simply won't happen unless the Democrats retake the Senate in 2021—a different swatch of the country will see that as an illegitimate attack on the institution.
That, alas, is the price of winner-take-all, no-holds-barred politics. Our system was built to force compromise and, thus, consensus. Mitch McConnell and Senate Republicans have broken the system, perhaps irreparably.