Democrats Already Maneuvering For Support And Donors In 2020
We're a long way away from the start of the 2020 election cycle, but Democrats are already maneuvering for support and money.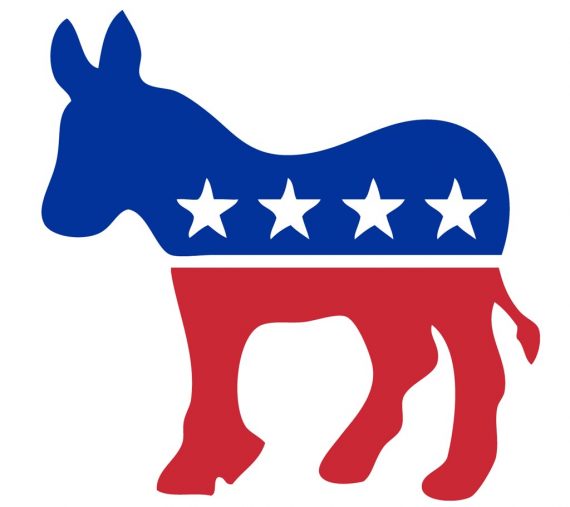 The first votes in the 2020 election cycle won't be cast for another twenty-nine months, and the General Election won't occur until nine months after that, but many top Democrats already have 2020 on their minds and their eyes on the wallets of top Democratic donors:
WASHINGTON — Aides to Senator Kamala Harris of California say that her fund-raisers in Martha's Vineyard and the Hamptons this summer have been all about helping Democrats in 2018. Former Vice President Joseph R. Biden Jr.'s allies say his new political group is building an email list so he can communicate directly with his supporters about the future of the party and the country. And Representative Tim Ryan of Ohio says he has been traveling to Iowa and New Hampshire in part because "I like being out around the country."

But the packed fund-raising calendars, brisk political spending and trips to early primary states suggest that in fact a shadow campaign for the party's 2020 presidential nomination is already well underway.

In interviews, more than three dozen leading Democratic donors, fund-raisers and operatives agreed that it was the earliest start they had ever seen to the jockeying that typically precedes the official kickoff to the campaign for the party's presidential nomination. It is a reflection of the deep antipathy toward President Trump among Democrats, and the widespread belief that the right candidate could defeat him, but also of the likelihood that the contest for the nomination could be the longest, most crowded and most expensive in history.

"They used to start coming to talk to you two years before the election. Now, it's six months after the last presidential election," said the Wall Street billionaire Marc Lasry, a major political donor who has met recently with several Democrats mentioned as prospective presidential candidates.

"It's gotten ridiculous," Mr. Lasry said. "Everybody believes they can be the person who will stack up great against Trump. I tell them all that it's way too early, and that they need a clearer message about what they want to do, not just about opposing Trump."

Well before most candidates will announce they are running and publicly plead for support from voters, as many as 20 prospective Democratic candidates are taking steps that could lay the financial foundation for a campaign, even if actually running turns out to be only a transitory thought.

They are making their cases to wealthy donors, while spending briskly through political committees to pay staff members, organize fund-raisers, arrange travel and rally small donors and volunteers, according to campaign finance reports filed with the Federal Election Commission, the Internal Revenue Service and state regulators.

Before any run for president, many prospective candidates are facing 2018 re-election campaigns of their own. But in several cases, they are not expected to face serious challenges, and their re-election campaigns are being watched closely by donors and other party insiders to assess their viability for 2020. In much the same way, Hillary Clinton used her Senate re-election campaign in New York in 2006 to build a staff and national fund-raising operation that became the foundation for her unsuccessful 2008 campaign for the Democratic nomination.

Mrs. Clinton's successor in the Senate, Kirsten E. Gillibrand, has paid more than $1 million this year through her political committees to a top online fund-raising firm, which has helped her reap $2.3 million this year in small donations for a 2018 re-election race in which she is the heavy favorite. She has also continued courting major donors, holding two fund-raisers last month in the Hamptons. At one, she was asked by a donor whether she was considering running for president. She said she was focused on 2018, but did not explicitly rule out a White House run, according to an attendee.

Gov. Terry McAuliffe of Virginia, a former chairman of the Democratic National Committee who maintains deep ties to some of the party's most generous donors, has spent $164,000 through his political committee on staff members and consultants this year, and $46,000 in recent months to hold fund-raisers and other events at a Washington steakhouse. The PAC, which rents office space in Washington, this year collected big checks from longtime backers of the Clintons, including $50,000 from Howard Kessler, a Boston financier, and $25,000 each from the Virginia real estate developer Albert J. Dwoskin and from Douglas J. Band, a former Clinton aide and fund-raiser. The PAC has also donated more than $315,000 to Democratic candidates and committees in Virginia this year.

Mr. McAuliffe — who is barred by term limits from running in the Virginia governor's race this year — said during an appearance Sunday on CNN that he got asked "all the time" whether he was running for president. "We'll see what happens down the road. But I have no intentions of running for president," he said, explaining that his focus was on finishing his governorship and helping the party's gubernatorial candidates in 2018.
In addition to former Senators Harris and Gillibrand, Congressman Ryan, and Governor McAuliffe, the list of potential candidates for the Democratic nomination is nearly as long as the one that Republicans were faced with in the run up to the 2016 election. That list, of course, led to the field of seventeen candidates that many analysts argue played a large role in the success of Donald Trump both early in the process and then in the primaries themselves, when the anti-Trump vote became so divided that it was relatively easy to rack up wins to the point where stopping him from winning the nomination became impossible. In the case of Democrats and 2020, the list of potential candidates includes candidates who ran for the nomination such as Vermont Senator Bernie Sanders and former Maryland Governor Martin O'Malley, who said over the holiday weekend that he was considering running again in 2020. Additionally, there's a long list of potential first-time candidates such as former Massachusetts Governor Deval Patrick, current New York Governor Andrew Cuomo, Minnesota Senator Al Franken, New Jersey Senator Cory Booker, Colorado Governor John Hickenlooper, former Secretary of Housing and Urban Development Julian Castro or his twin brother Texas Congressman Joaquin Castro. In addition to these names and others, two other names keep coming up that could end up crowding out much of the rest of the field. The first is former Vice-President Joe Biden, who is reportedly not ruling out a run in 2020 notwithstanding the fact that he will be 77 years old in 2020. The other name is Massachusetts Senator Elizabeth Warren, who along with Senator Sanders is seen as the leader of the progressive faction of the Democratic Party both on Capitol Hill and nationally. If either or both of these candidates get into the race, it could have the same impact as Hillary Clinton's candidacy did in 2016 by causing other candidates to forego a run due to the presence of such a big name in the race. For the time being, though, it appears that Democrats will have a large field to choose from when it comes to picking a challenger to President Trump, who is likely to seek reelection absent circumstances that cannot be reliably predicted at this time and notwithstanding the fact that he will be in his mid-70s in 2020.
The fact that there is a long list of people looking at the Democratic nomination is not surprising, of course. At just over seven months into his Presidency, Donald Trump has the worst job approval numbers of any incoming elected President since World War Two and public opinion regarding his Presidency seems to decline with every announcement that comes out of the White House and every Tweet that the President sends. His handling of domestic issues ranging from health care reform and tax reform to his relationship with his own party on Capitol Hill only appears to be getting worse rather than better. And, perhaps most importantly, early polling suggests that Democrats stand to make real gains in the 2018 midterm elections, although it's far too early to say that this will result in a change in control in either the House or the Senate. Additionally, there are already stirrings of a possible primary challenge within the Republican Party for the President, with names such as Arizona Senator Jeff Flake, Ohio Governor John Kasich, and Evan McMullin, who ran as an independent conservative in 2016, mentioned as potential candidates who could weaken Trump in the General Election in  much the same way that the challenge from Pat Buchanan weakend President George H.W. Bush in 1992. Hanging over all of this, of course, is the investigation into Russian interference in the election and contacts between the Trump campaign and Russian officials during the campaign. The conclusions that Robert Mueller's investigation reaches, which we may not know for a year or more, could have huge implications for the future of Donald Trump and the Republican Party.
All of this potentially bodes well for Democrats in 2020, but it's worth noting that one could have made a similar assessment about Bill Clinton at this point in 1992, and even closer to the 1996 election after his party lost control of Congress in the 1994 mid-term elections. While Trump is, of course, no Bill Clinton, that example and others are worth keeping in mind at this point in an election cycle that arguably hasn't even begun yet. Leaving that aside, though, it does appear that Democratic voters will have plenty of choices as we get closer to the start of the race for the nomination.