Diagnosing The Odd Relationship Between Sarah Palin And The Media
The American media and Sarah Palin have developed an odd symbiotic relationship, and it's unlikely to change anytime soon.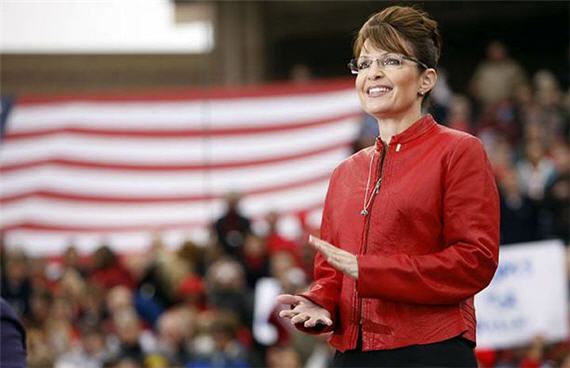 Ross Douthat has an interesting column in today's New York Times examining the strange, sometimes obsessive, relationship between the American news media and Sarah Palin in light of last week's over-the-top reaction to the shootings in Arizona. As Douthat notes, and I've argued elsewhere, the efforts by some in the media to tie Palin and others on the right to Loughner's actions, whether explicit or implicit, were silly and absurd and Palin was at least somewhat justified in feeling upset about them. Nonetheless, as Douthat notes, there was even in this episode evidence of the symbiotic relationship that Palin has cultivated with the same media she denounces:
For their part, the media manage to be consistently unfair to the former Alaska governor — gossipy and hostile in their reportage, hysterical and condescending in their commentary — even as they follow her every move with a fascination bordering on obsession. (MSNBC, in particular, should just change its name to "Palin 24/7" and get it over with.) When commentators aren't denouncing her, they're busy building up her legend — exaggerating her political acumen, overpraising her communications strategy, covering her every tweet as if she were the Viceroy of Red America, and spinning out outlandish scenarios in which she captures the White House in 2012.

Palin, meanwhile, officially despises the "lamestream" media. But press coverage — good, bad, whatever — is clearly the oxygen she craves. She supposedly hates having her privacy invaded, yet her family keeps showing up on reality TV. She thinks the political class is clueless and out-of-touch, but she can't resist responding to its every provocation. Her public rhetoric, from "death panels" to "blood libel," is obviously crafted to maximize coverage and controversy, and generate more heat than light. And her Twitter account reads like a constant plea for the most superficial sort of media attention.
Of course, there's a reason that the media, and especially the cable news media, focuses on Palin so intensely. It's because she's a hot-button topic that draws in viewers and ratings. Cable news thrives on controversy and sensation, whether its the endless, obsessive coverage of stories like the Natalie Holloway case or the week-long focus on the shootings in Tucson. The same goes for Sarah Palin, especially on a network like MSNBC (which is consistently the lowest-rated news network on cable) where the viewership is likely to be anti-Palin. The problem that cable news always faces, though, is that there's usually never enough actual news on a given topic to fill up all the hours in a given day, so a lot of airtime is given over to what they laughingly refer to as "analysis," which basically just amounts to a couple people sitting around a table giving their opinions based on the flimsiest set of facts possible. Add to that the ideologically driven shows that air in the evenings, where the coverage of Palin focuses on the most negative things possible in an effort to tie all Republicans to her. Put it all together and you have the media's Palin obsession.
It is, however, a two way street.
As Douthat notes, Palin seems to cultivate the controversy that follows her, and to get some degree of joy out of the gasps of outrage that come from the left as a result, but I think he misses the real reason behind it. As one blogger puts it:
Palin clearly craves good publicity, but I actually don't think she craves bad press — at least not for its own sake. I think she goads the mainstream media into saying negative things about her because that generates positive coverage of her in the movement media — fanboys and fangirls rush to her defense. If she really just wanted publicity and wasn't particular about what kind it was, she wouldn't be so controlling — she'd be all over the media, allowing everyone access to her, and she'd let the chips fall where they may. But she controls the stuff that gets her bad press as carefully as she controls the stuff that's intended to be positive — she designs the former so that it will delight movement conservatives even as it infuriates the mainstream. It's all about garnering praise.
Both Steven Taylor and myself have noted in the past the manner in which Palin carefully controls the media's access to her, and how she is careful to utilize media formats (such as tonight's appearance on Sean Hannity's FNC show) where she is unlikely to face serious questioning or criticism. At the same time, she is the only political figure out there right now who can generate hours of discussion on the news with one Tweet or posting on Facebook. Whether she's actually running for President or not — and I think how the events of the past week affect her reputation in the public will play a large role in deciding that — she is still proving quite adept at keeping that speculation alive. Which is exactly what she wants.
Douthat offers some advice for both sides in this toxic relationship:
To the media: Cover Sarah Palin if you want, but stop acting as if she's the most important conservative politician in America. Stop pretending that she has a plausible path to the presidency in 2012. (She doesn't.) Stop suggesting that she's the front-runner for the Republican nomination. (She isn't.) And every time you're tempted to parse her tweets for some secret code or crucial dog whistle, stop and think, this woman has fewer Twitter followers than Ben Stiller, and then go write about something else instead.

To Palin: You were an actual politician once (remember that?), but you're becoming the kind of caricature that your enemies have always tried to make of you. So maybe it's time to turn off your iPad for a while, and take a break from Facebook and Fox News. The world won't end if you don't respond to every criticism, and you might even win a few more admirers if you cultivated a lighter touch and a more above-the-fray persona. Oh, and when that reality-TV producer sends you a pitch for "Sarah Plus Five Plus Kate Plus Eight," just say no.
It's good advice, but for the reasons noted above, I don't think either side is inclined to follow it.