Elizabeth Warren Couldn't Win and Therefore Didn't
She lost in both of her home states. She shouldn't be embarrassed.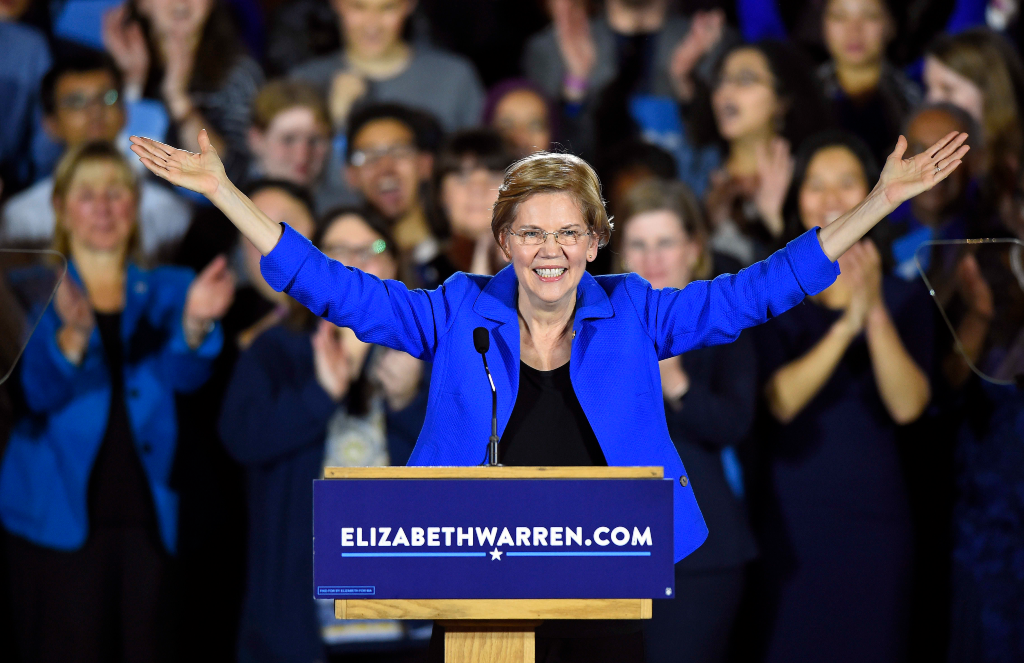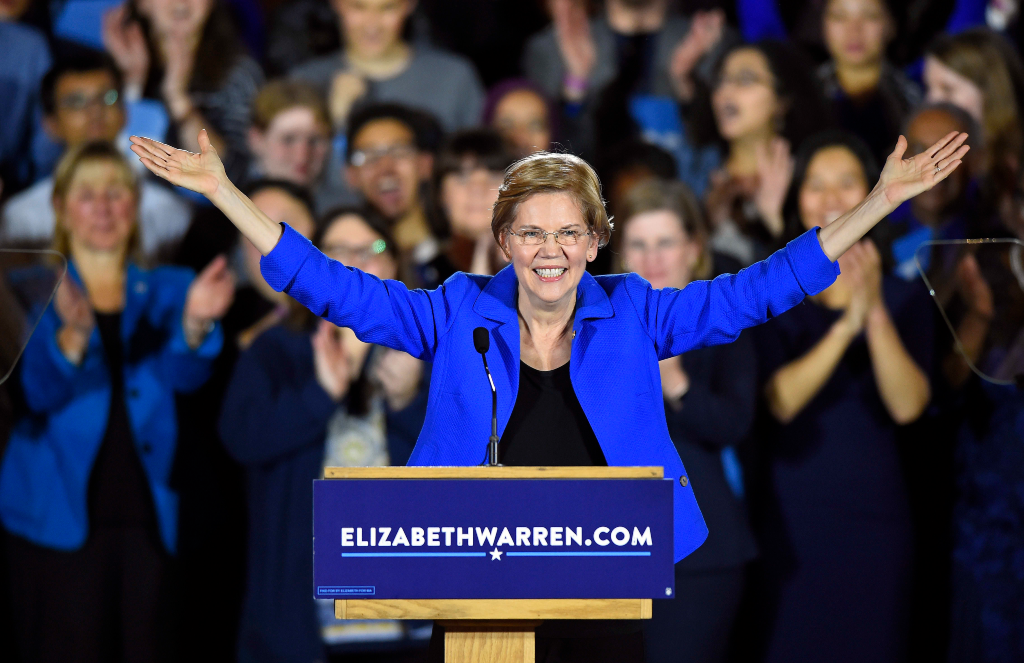 The headlines are rubbing it in.
CNN: "Elizabeth Warren suffers embarrassing defeat in home state of Massachusetts"
Fox News: "Warren places third in home state Massachusetts, after vowing to keep campaign going"
Washington Examiner: "Warren lost two home states on Super Tuesday to Joe Biden"
NYT: "Elizabeth Warren Slides to Third Place in Massachusetts"
AP: "Warren's future uncertain after loss in home state of Mass."
NBC News: "Biden takes Massachusetts, defeating home state Sen. Warren and Sanders"
Having spent the days between South Carolina and Super Tuesday arguing that everyone but Biden and Sanders ought drop out and being accused of sexism for the temerity to include Warren, who had done far worse than Pete Buttigieg and others, I chortled a bit at the outcome.
I tweeted this:
And I retweeted this:
But, in all fairness, the same thing happened to her that happened to Mike Bloomberg: Most voters pulled the lever for a candidate they thought could win and all the polls and forecasts indicated that only Biden and Sanders were options.
That Biden out-performed Sanders in the most liberal state in the country is amusing. But it's not even embarrassing for Sanders; after all, the progressive vote was split.
That so many people across the country showed up to vote for a candidate with no chance of winning is actually a remarkable testament to Warren's connection with her supporters.
Thus far, she's remaining defiant. She's vowing that she's "still in this fight." My guess is that she'll feel the pressure to drop out and do so soon.
It's a bitter pill to swallow. She's arguably the best candidate in the race. While also a septuagenarian, she comes across as much younger and more energetic than the two men who are left in the race. And, while I don't much like many of her plans, the fact that she has them in detail speaks well of her preparation to govern.
But, as Matt Yglesias wrote yesterday morning, that wasn't enough.
There are specific tactical decisions (by both her campaign and her rivals) that brought her to this point. But a larger context to understand is that if you, like many of my friends, find the situation puzzling, that is probably because you know a lot of people who are demographically similar to yourself. I'm a highly educated white person, and most of my friends and acquaintances are also highly educated white people. Elizabeth Warren is very popular with people like us.

The reality is that there aren't that many people like us — and there's a valuable lesson in that, not just about the Warren campaign specifically but about some of the larger dynamics in American politics.

[…]

Warren stands head and shoulders above her colleagues in Congress in part because her achievements are impressive but also, in large part, because these are not achievements that are normally rewarded in the political process.

One reason for that is the overall level of educational attainment in the United States is simply lower than many college graduates seem to realize.

Validated data from the 2016 election, for example, suggests that only about one-third of 2016 voters had college degrees. The share among Hillary Clinton voters was higher, at 43 percent, but even among the more educated in the party, most people haven't graduated college. And among college graduates, about 75 percent attend schools that accept more than half of applicants, rather than the kind of state university flagships or elite private universities whose graduates dominate the media. In my friend group, it's not unusual for someone to be a lawyer or a doctor or to have a master's degree in something or other. As a policy journalist, I speak to a lot of experts in academia or the think tank world who have advanced degrees.

But in the actual American population distribution, there are more high school dropouts than people with master's degrees. The median American under the age of 30 has $0 in student loan debt, not because the median young person is superrich but because most people didn't attend expensive higher education institutions in the first place.
Matt's younger and more left-leaning than me but we're both in the demographic that Warren appeals to. Indeed, if not for some planks of her platform that I fundamentally disagreed with, she would have been my early choice from among the field. But, as political pundits need to constantly remind ourselves, we're not normal. The country is not like us.
Nor, for that matter, is Massachusetts:
A CNN exit poll breaking down the results Tuesday in Massachusetts by gender, race, age, education, and ideology found that literally the only group that supported Warren over Sanders and Biden were white, college-graduate women (33 percent).

But among voters in the state with no college degrees, Warren (15 percent) trailed both Biden (37 percent) and Sanders (34 percent) by more than 20 percent.

Broken down by sub-category, the results did improve much: 42 percent of non-college-educated white voters in Massachusetts broke for Biden, while 34 percent supported Sanders and just 14 percent backed Warren. And 33 percent of nonwhite voters without college degrees backed Sanders, compared to 25 percent for Biden and 16 percent for Warren. The gap was most dramatic among white men without college degrees: 14 percent supported Warren, while 39 percent backed Biden and 38 percent went for Sanders.

Even in a state with a disproportionately educated populace, it was enough to sink Warren.
But, again, Warren would have made a much stronger showing had South Carolina not reset the landscape.