Fantasies of a Post-Trump Republican Party
The GOP will almost certainly survive. But in what form?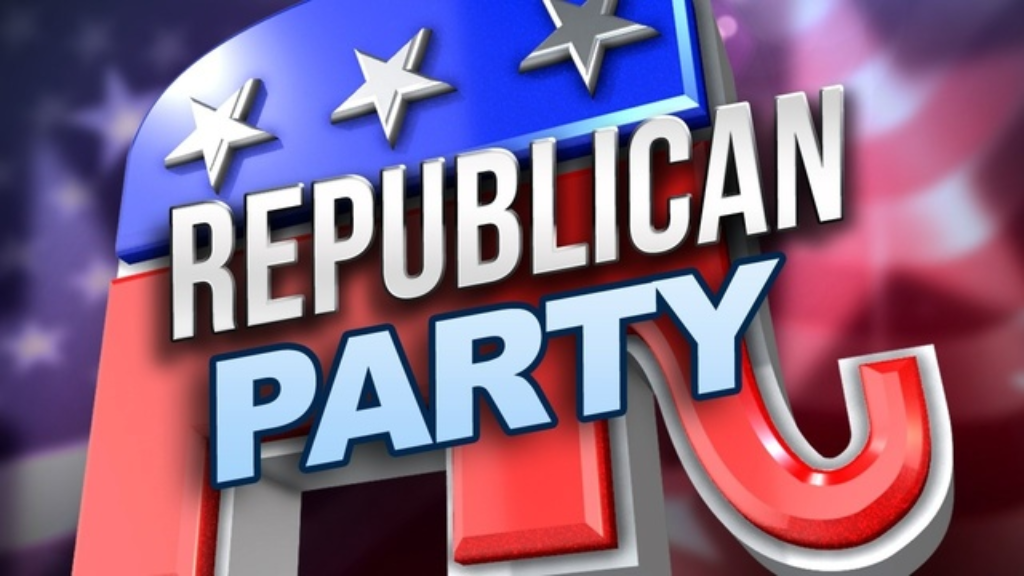 An unnamed "top Republican" who is "close to" Senate Republican Leader Mitch McConnell says he and other "Senate institutional loyalists" see the impending impeachment as an opportunity to stage a "counterrevolution" against Trump. Leaving aside the sheer cynicism of waiting until after things got so out of hand that a violent mob literally stormed the Capitol, it's not obvious how that would even work.
Let's posit for the sake of argument that there are enough "institutional loyalists" to remove Trump. That would be a great start and at least ensure Trump himself wouldn't be the nominee in 2024. (Although I think that's unlikely, anyway, given his age and health and the fact that he now has the stink of a loser on him.)
But then what?
Unless we dispense with primaries, we're still left with a nominating electorate fed lies by Fox News, Newsmax, Rush Limbaugh, and the like. They're unlikely to nominate Mitt Romney, Liz Cheney, Lisa Murkowski, or any of those who are seen as disloyal to Trump.
Thomas Friedman isn't all that helpful in his vision:
My No. 1 wish for America today is for this Republican Party to fracture, splitting off the principled Republicans from the unprincipled Republicans and Trump cultists. That would be a blessing for America for two reasons.

First, because it could actually end the gridlock in Congress and enable us to do some big things on infrastructure, education and health care that would help ALL Americans — not the least those in Trump's camp, who are there precisely because they feel ignored, humiliated and left behind.

If just a few principled center-right Republicans, like Mitt Romney and Lisa Murkowski, abandoned this G.O.P. or were simply willing to work with a center-left Biden team, the Problem Solvers Caucus in the House and like-minded members in the Senate — the people who got the recent stimulus bill passed — would become stronger than ever. That's how we start to dial down the madness coursing through our nation and get us back to seeing each other as fellow citizens, not enemies.

Second, if the principled Republicans split from the Trump cult, the rump pro-Trump G.O.P. would have a very hard time winning a national election anytime soon. And given what we've just seen, these Trumpers absolutely cannot be trusted with power again.
The problem with that, of course, is that it would be the "principled Republicans," not the Trumpists, who would be the "rump." All of the polling indicates that Trump is very, very popular among GOP partisans. But, if enough "principled Republicans" exist to deny an election to the Trumpists, all that means is Democrats will win every election.
That may well suit Friedman just fine but it's really hard to organize an opposition party around the idea of being a spoiler. And, indeed, after several paragraphs ranting about how awful the Trumpers have been for the country, he admits as much:
If you look closely, there are actually four different Republican factions today: principled conservatives, cynically tactical conservatives, unprincipled conservatives and Trump cultists. In the principled conservatives camp, I'd put Romney and Murkowski. They are the true America firsters. While animated by conservative ideas about small government and free markets, they put country and Constitution before party and ideology. They are rule-abiders.

In the cynically tactical conservative camp, which you could call the Mitch McConnell camp, I'd put all of those who tried to humor Trump for a while — going along with his refusal to acknowledge the election results until "all the legal votes were counted" — but once the Electoral College votes were cast by each state, slid into the reality-based world and confirmed Biden's victory, some sooner than others.

"I call them the 'rule-benders,'" explained pollster Craig Charney. "They are ready to bend the rules but not break them."

The unprincipled Republicans — the "rule-breakers" in Charney's lingo — are led by Hawley and Cruz, along with the other seditious senators and representatives who tried to get Congress to block its ceremonial confirmation of Biden's election.

Finally, there are the hard-core Trump cultists and QAnon conspiracy types, true believers in and purveyors of the Big Lie.

I just don't see how these four camps stay together. And for America's sake, I hope they don't.
Now, this represents the Party-in-Government but doesn't necessarily align with the Party-in-the-Electorate. Historically, the fringe types—the cultists and conspiracists—simply didn't vote. But they certainly seem to be a rather big influence on who gets nominated these days, mobilized by figures like Trump and Hawley and fed a steady diet of red meat from their preferred media outlets.
Regardless, a Republican Party consisting of all four factions is a minority party, kept viable only by an antiquated Constitution and its undemocratic institutions (most notably, the Senate and Electoral College), gerrymandering, and voter suppression. While I would absolutely like to see a moderate-to-conservative opposition party emerge, I just don't know where it would come from or what it would look like.
Friedman goes full Pundit's Fallacy in his close:
But Democrats will have a say in this, too. This is their best opportunity in years to get some support from center-right Republicans. Be smart: Ban the phrase "defund the police." Talk instead about "better policing," which everyone can get behind. Instead of "democratic socialism," talk about "more just and inclusive capitalism." And tone down the politically correct cancel culture on college campuses and in newsrooms. While it's not remotely in the league of those trying to cancel a whole election, it's still corrosive.

I know, it looks real dark right now. But if you look at the diverse, high-quality center-left cabinet that Biden has assembled and the principled, center-right Republicans who are looking to be problem solvers, not Trump soldiers, maybe that light in the tunnel isn't a train coming at us after all.
So, I'm mostly pleased with Biden's cabinet picks thus far. With the exception of my concerns about the civil-military relations implications of picking yet another recently retired general to lead the Defense Department, I'm particularly happy with his national security picks. Frankly, he'll have more opposition from the left of his own party than from conservatives on them.
But the Democratic Party isn't going to shed its progressive wing or even shut them up. Nor should they. They have to have a home and a vehicle for floating big ideas, sanding off the rough edges, and evolving the party's message.
And you can't build an opposition party around a faction of an already-minority party whose membership, apparently, consists entirely of Mitt Romney and Lisa Murkowski.
History tells us the Republican Party will survive and ultimately win elections again. Our electoral system forces us to have only two viable parties. Yes, the Whigs died off and were replaced by the Republicans. Back in 1860. That was 160 years ago. And we've built a lot of legal strictures into the system since then to make it next to impossible for an alternative party to emerge.
But damned if I know what it looks like.
The Republican Party and the conservative movement built a series of think tanks, societies, journals and the like to generate new ideas way back in the 1960s and 1970s. It took decades for the Democrats and liberals/progressives to catch up. But the GOP/conservative institutions are mostly dead at this point, co-opted by grifters. The ideology that got Reagan elected in 1980–40 years ago—has either been enacted, rendered obsolete, or both. And there doesn't seem a replacement in sight.