Fast & Furious Update: Federal Funds Used To Purchase Weapons Sold To Drug Gangs
The latest revelations about Operation Fast And Furious raise more questions than they answer.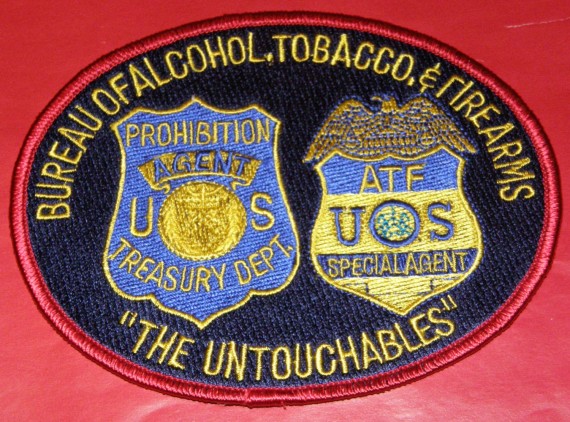 Several weeks ago, I took note of the ongoing investigation into an operation run by Federal agents that allowed guns from the United States to be sold to illegal buyers and transferred to Mexican drug gangs, resulting in hundreds of deaths in Mexico and the death of at least one Federal agent. Now it appears that the operation included selling guns procured with Federal funds as well:
Not only did U.S. officials approve, allow and assist in the sale of more than 2,000 guns to the Sinaloa cartel — the federal government used taxpayer money to buy semi-automatic weapons, sold them to criminals and then watched as the guns disappeared.

This disclosure, revealed in documents obtained by Fox News, could undermine the Department of Justice's previous defense that Operation Fast and Furious was a "botched" operation where agents simply "lost track" of weapons as they were transferred from one illegal buyer to another. Instead, it heightens the culpability of the federal government as Mexico, according to sources, has opened two criminal investigations into the operation that flooded their country with illegal weapons.
The details of one operation reveal just how idiotic this entire operation seems in retrospect:
According to documents obtained by Fox News, Agent John Dodson was ordered to buy six semi-automatic Draco pistols — two of those were purchased at the Lone Wolf gun store in Peoria, Ariz. An unusual sale, Dodson was sent to the store with a letter of approval from David Voth, an ATF group supervisor.

Dodson then sold the weapons to known illegal buyers, while fellow agents watched from their cars nearby.

This was not a "buy-bust" or a sting operation, where police sell to a buyer and then arrest them immediately afterward. In this case, agents were "ordered" to let the sale go through and follow the weapons to a stash house.

According to sources directly involved in the case, Dodson felt strongly that the weapons should not be abandoned and the stash house should remain under 24-hour surveillance. However, Voth disagreed and ordered the surveillance team to return to the office. Dodson refused, and for six days in the desert heat kept the house under watch, defying direct orders from Voth.

A week later, a second vehicle showed up to transfer the weapons. Dodson called for an interdiction team to move in, make the arrest and seize the weapons. Voth refused and the guns disappeared with no surveillance.
Up until the last part, this story seems like a fairly standard buy and bust operation. Why the ATF was willing to let this weapons get away without any means of tracking them is the question everyone has been asking since this story became public back in March, largely thanks to Dodson finally coming forward. Without a valid explanation, it becomes harder to accept the "botched sting operation" theory unless you believe that the ATF is staffed by people who make the Keystone Cops seems competent.
Meanwhile, down in Mexico, law enforcement authorities are still waiting for someone from the U.S. to tell them what's going on:
Marisela Morales, Mexico's attorney general and a longtime favorite of American law enforcement agents in Mexico, told The Times that she first learned about Fast and Furious from news reports. And to this day, she said, U.S. officials have not briefed her on the operation gone awry, nor have they apologized.

"At no time did we know or were we made aware that there might have been arms trafficking permitted," Morales, Mexico's highest-ranking law enforcement official, said in a recent interview. "In no way would we have allowed it, because it is an attack on the safety of Mexicans."

Morales said she did not want to draw conclusions before the outcome of U.S. investigations, but that deliberately letting weapons "walk" into Mexico — with the intention of tracing the guns to drug cartels — would represent a "betrayal" of a country enduring a drug war that has killed more than 40,000 people. U.S. agents lost track of hundreds of weapons under the program.

Concealment of the bloody toll of Fast and Furious took place despite official pronouncements of growing cooperation and intelligence-sharing in the fight against vicious Mexican drug-trafficking organizations. The secrecy also occurred as President Felipe Calderon and other senior Mexican officials complained bitterly, time and again, about the flow of weapons into Mexico from the U.S.

(…)

Patricia Gonzalez, the top state prosecutor in Chihuahua at the time of her brother's 2010 kidnapping, noted that she had worked closely with U.S. officials for years and was stunned that she did not learn until many months later, through media reports, about the link between his death and Fast and Furious weapons.

"The basic ineptitude of these officials [who ordered the Fast and Furious operation] caused the death of my brother and surely thousands more victims," Gonzalez said.

Fast and Furious weapons have also been linked to other high-profile shootings. On May 24, a helicopter ferrying Mexican federal police during an operation in the western state of Michoacan was forced to land after bullets from a powerful Barrett .50-caliber rifle pierced its fuselage and armor-reinforced windshield. Three officers were wounded.

Authorities later captured dozens of drug gang gunmen involved in the attack and seized 70 weapons, including a Barrett rifle, according to a report by U.S. congressional committees. Some of the guns were traced to Fast and Furious.

Email traffic and U.S. congressional testimony by ATF agents and others make clear that American officials purposefully concealed from Mexico's government details of the operation, launched in November 2009 by the ATF field offices in Arizona and New Mexico.
As the article goes on to note, one official at the U.S. Embassy in Mexico City warned that failure to share information with the Mexican government would irreparably harm U.S.-Mexican relations. Now it, appears that this is exactly what's going to happen.
What exactly was going on here? And why would the ATF have been buying four semi-automatic pistols and selling them to known criminals if it wasn't part of a sting operation?
These strike me as being questions that need to be answered sooner rather than later.