Fate Of Senate Tax Plan Still In Doubt
With time running out in the year, it's looking increasingly unlikely that the Senate GOP will be able to meet its deadlines on passing a tax reform bill.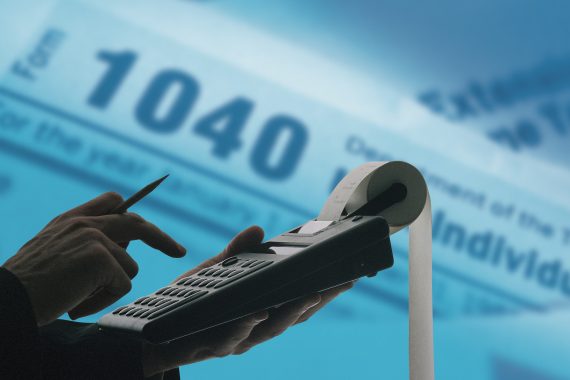 With less than twelve working days left for Congress before the start of the Christmas holiday, Mike Allen at Axios reports that Republicans still don't have the votes to pass their version of tax reform:
A senior administration official told me: "We're still getting it done in a matter of a couple months, instead of a couple of years. It's OK if it takes a few extra days."
The bill is in the ugly sausage-making phase, with senators taking advantage of their leverage to make demands. At least six GOP senators are holding out (John McCain and Jeff Flake of Arizona, Bob Corker of Tennessee, Susan Collins of Maine, Ron Johnson of Wisconsin and Steve Daines of Montana).
Lose three of those, and the bill is dead.
McCain says he's undecided. His concerns? "A lot of things."
Will be drama to the end: The well-wired Chris Krueger of Cowen has "~8 Republican Senators on fence/lean-no … Any slippage, and momentum goes other direction with Alabama Senate election [Dec. 12], and shutdown negotiations next week."
As things stand, Senate Majority Leader Mitch McConnell is hoping to bring the final bill, which has yet to be unveiled, to the floor for a vote by the end of this week, but that seems increasingly unlikely, First of all, the fact that the bill has yet to be finalized means that the clock hasn't started running on how long a bill must be considered by the Senate before it can be voted on, Even under the relaxed rules of budget reconciliation that the Senate will consider the bill, these rules still generally require roughly 72 hours of debate before a final vote. Even if the bill is formally presented on the floor today, that means that the earliest it could be voted on would be some time on Friday. The longer the Senate GOP takes to finalize a bill, the less likely a final vote will be held before the end of the week even if McConnell chooses to bring Senators in on Saturday. Additionally, as Allen states, there are indications that there are more than enough potential "no" votes to defeat the bill in much the same manner that health care reform failed on the Senate floor in July. Wisconsin Senator Ron Johnson, for example, says that he remains opposed to the bill in its present form, and it's unclear what if any changes could persuade him to change his mind. Johnson's opposition seems to be based largely on the manner in which the bill would treat so-called "pass-through" businesses such as LLCs and Subchapter S corporations. Montana Senator Steve Daines has also said he's currently a "no" vote based largely on the same grounds as Johnson, Additionally, Tennessee Senator Bob Corker, who has spent the past year clashing with the President and recently announced that he would not run for re-election is signaling that he too could end up being a "no" vote on the bill. Other potential "no" votes include John McCain, Susan Collins, Lisa Murkowski, Jeff Flake, James Lankford of Oklahoma, Jerry Moran of Kansas, and perhaps as many as a dozen other Republican Senators according to a report yesterday in Politico. While it's likely that changes will be made to the bill to bring a good deal of these Senators on board, Republicans, this puts the Senate GOP in much the same position it was on health care reform since McConnell can only afford to lose two "yes" votes before the bill dies due to the failure to garner even the fifty votes needed to allow for the Vice-President's tie-breaking vote.
FiveThirtyEight notes that this process could have an impact on when a vote occurs:
This horse-trading could lead to a bill getting passed, and if the final result didn't increase the deficit but did include tax cuts for the middle class, it could ultimately be a better political move for the Republicans.3 But it's easy to imagine this unruly process extending into January or February, and Republicans in the Senate once again spending months fruitlessly trying to write a bill that gets 50 GOP senators behind it. As with Obamacare, such a failure would make congressional Republicans and Trump look disorganized and unable to govern despite having the presidency and both houses of Congress.

Trump could still receive a tax cut bill on his desk as his Christmas gift. Or his present for Presidents Day (which is Feb. 19). But there are enough rankled Republican senators that he should be worried the package might never make it to the White House.
Even if the Senate manages to pass a bill by the end of the month, that won't be the end of the process. The differences between what the House of Representatives passed earlier this month and what the Senate is reportedly considering are quite considerable, and House Republican Leadership has said that there would not be enough Republican votes to pass the Senate bill in that body. This means that the two chambers would have to form a conference committee to try to hammer out a bill that could pass both chambers, Assuming they're able to come up with such a bill, that bill will need to pass both chambers without any changes whatsoever before it can make it to the President's desk for signature. To state the obvious, it's extremely unlikely that all of this can happen before the end of the year. This means that the bill will be sitting out there to be poked, prodded, and challenged by the left and the right. In any case, we're likely to end the calendar year without a single major legislative accomplishment for the President and the Republican Congress.