FBI Sting Operation Nabs Another Supposed Terrorist
A Bangladeshi man was arrested yesterday in New York for an apparent plot to bomb Federal Buildings. The entire plot was an FBI sting operation.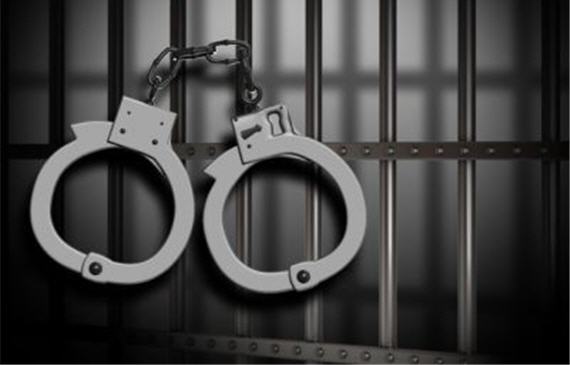 The FBI has netted another apparent potential terrorist:
Federal prosecutors in Brooklyn charged a 21-year-old Bangladeshi man with conspiring to blow up the Federal Reserve Bank of New York, saying he tried to remotely detonate what he believed was a 1,000-pound bomb in a van he parked outside the building in Lower Manhattan on Wednesday.

But the entire plot played out under the surveillance of the Federal Bureau of Investigation and the New York Police Department as part of an elaborate sting operation, according to court papers.

The man, Quazi Mohammad Rezwanul Ahsan Nafis, who arrived in the United States in January on a student visa, tried to make contacts and recruit people to form a terrorist cell to help him carry out an attack, according to a criminal complaint in the case. But one of these recruits was an F.B.I. informer, who later introduced him to an undercover F.B.I. agent who helped him with the plot.

Mr. Nafis was charged with conspiring to use weapons of mass destruction and providing material support to Al Qaeda. He could face up to life in prison if convicted.

Mr. Nafis arrived at Federal District Court in Brooklyn, looking boyish despite his trim beard. He spoke quietly when answering the questions of the magistrate judge, Roanne L. Mann.

The plot is the latest to fit a model in which, in the process of flushing out people they believe present a risk of terrorism, federal law enforcement officials have played the role of enabler. Agents and informers have provided suspects with encouragement, guidance, money and even, the subjects of the sting operations are led to believe, the materials needed to carry out an attack. Though these operations have almost always held up in court, they have come under increasing criticism from those who believe that many of the subjects, even some who openly espoused violence, would have been unable to execute such plots without substantial assistance from the government.

Both F.B.I. leaders and federal prosecutors have defended the approach as valuable in finding and stopping people predisposed to commit terrorism.
We've seen many cases like this over the past decade. Some guy who is mostly a loner ends up going on some random "jihadist" website that ends up being an FBI honeypot, and they get dragged into a conspiracy to commit a terrorist act that is, in reality, an FBI sting operation. In all of these cases, one is left wondering if any of these people would have actually ever done anything if they had not been but in contact with an FBI agent.
I've written about this topic before — see here and here — and what I said then applies now. I really have to wonder about the seriousness of our anti-terror efforts when resources are expended in a massive effort to entrap one guy who may or may not have actually done anything if he hadn't happened to run into an FBI sting operation. Legally, it doesn't constitute entrapment because it doesn't necessary constitute luring someone into committing a crime that they otherwise would not have committed. However, it seems to me that it  constitutes a form of practical entrapment to the extent that it seems rather apparent that almost none of the people who have been caught up in operations like this would have actually ever been able to carry out anything resembling a terrorist attack without the assistance of their FBI "co-conspirators" seems rather low.
In each of the cases of this type that have become public, the suspect in question what under the control, unbeknownst to them, of FBI agents who were carefully directing them toward committing the necessary acts that would allow them to be charged with a crime. At no time were any of them an actual danger to the public. Had they been left alone, it's entirely possible that they would've spent their lives as resentful and hateful people, but being a resentful and hateful and hateful person isn't a crime. In that respect, I really have to wonder what we are accomplishing with these types of  law enforcement operations. After all, if there really are terrorist cells operating the the United States — and that is a big if — these types of operations aren't likely to uncover them.
Adam Clark Estes raises this point:
Our first reaction was a simple one: "Yea, we caught a terrorist!" And then we started thinking, "Wait a second — it seems like the FBI had a lot to do with planning this fake attack." Which leads to, "Would this terrorist have actually built this bomb and delivered it to the Fed's doorstep if the FBI hadn't walked him through the process?" This question inevitably leads to one thinking, "What they hell am I thinking? This guy wanted to 'destroy America,' " and he didn't thanks to the FBI." Then, maybe your mind might wander into patriotic territory, "Maybe I should join the FBI and fight terrorists, too.

(…)

If the FBI both planned and thwarted a terrorist attack, who's the hero? This is up for debate, and until we know more about what happened in this latest failed attack, we won't know exactly how determined Nafis, the suspected terrorist, was about destroying America.
We've seen this kind of things many times before. Back in 2009, Hosam Maher Husein Smadi, a 19 year old Jordanian immigrant was arrested in connection with a plot to bomb a Dallas skyscraper. In October 2010,  a Pakistani born American citizen was arrested for plotting to carry out terror attacks on the D.C. subway system, also as the result of an FBI sting operation. The following month,  the FBI nabbed 19-year-old Mohamed Osman Mohamud, a Somali-American who thought he was engaging in a conspiracy to detonate a bomb during the lighting of the public Christmas Tree in Portland, Oregon thanks to a sting operation.  And, last September, an FBI sting operation ensnared Rezwan Ferdaus in a plot to bomb targets in the Washington, D.C. area. In all cases, the actions taken in furtherance of the alleged terrorist conspiracies were done under the surveillance of agents posing as terrorist sympathizers. In none of the cases was there evidence that any of these men had taken any steps toward committing an act of terrorism prior to being put in contact with the "terrorists" who were actually FBI agents.
Of course, as I noted two years ago, there is another value to sting operations like this:
We've seen many of these types of cases in the years since the September 11th attacks. A wanna-be terrorist makes contact with what he believes to be an agent of al-Qaeda and then proceeds to engage in acts that would clearly constitute a criminal conspiracy to commit terrorism. Throughout the whole process, though, he's actually under the control of the FBI or proceed to lead him down a road that causes him to incriminate himself in word and deed. Most of these cases end in an arrest long before any overt act takes place. Last month for example, a Virginia man was arrested for plots against the D.C. metro system at a point where all he had actually done in terms of overt acts was take a few photographs of Metro stations. In this case, though, the FBI let the case go to the point where they actually helped Mohamud construct a fake bomb and delivering it to the scene of the Christmas Tree lighting. For those like Greenwald who view these types of arrests as more a public relations stunt than actual law enforcement, the Oregon incident seems to be strong evidence in their favor. What better way for the FBI to look like the hero than by stopping a "terrorist plot" (that wasn't really a terrorist plot) directed at America's holiday celebrations? It's a plot development straight out of 24, but what's unclear is whether it actually accomplishes anything.
The FBI and the NYPD got some great press out of this arrest, and Mr. Nafis is going to be spending a lot of time in Federal Prison, which under the law he deserves. What I have to wonder, though, is whether this is a wise use of law enforcement resources, or a publicity stunt.