Federal Judge Strikes Down Pennsylvania's Same-Sex Marriage Ban
Yet another Federal Judge has struck down a state's ban on same-sex marriage.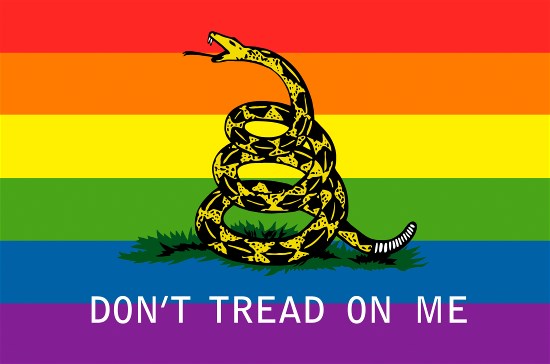 Just one day after a Federal Judge in Oregon struck down that state's voter-imposed ban on same-sex marriage, a Federal District Court Judge who was appointed by George W. Bush, and endorsed by none other than Rick Santorum, has done the same with Pennsylvania's ban enacted in 1996:
Continuing a rush of rulings that have struck down marriage limits across the country, a federal judge in Pennsylvania on Tuesday declared the state's ban on same-sex marriage to be unconstitutional.

"We are a better people than what these laws represent, and it is time to discard them into the ash heap of history," wrote Judge John E. Jones III of Federal District Court in a decision posted on Tuesday afternoon.

Judge Jones, who is based in Harrisburg, Pa., was appointed by President George W. Bush in 2002.

Judge Jones did not issue a stay, writing, "By virtue of this ruling, same-sex couples who seek to marry in Pennsylvania may do so, and already married same-sex couples will be recognized as such in the Commonwealth."

Pennsylvania is the last of the Northeast states with a ban on same-sex marriage. Gov. Tom Corbett did not immediately say whether he would ask the Federal Circuit Court in Philadelphia to delay enforcement pending an appeal, and gay rights advocates said they hoped that marriages would start as early as Tuesday afternoon.

(…)

The lawsuit in Pennsylvania, brought by the American Civil Liberties Union on behalf of 11 couples, a widow and two teenage children of one couple, is one of more than 70 cases filed around the country since the Supreme Court struck down parts of the Defense of Marriage Act last June.

"It's kind of overwhelming, and wonderful at the same time," said James D. Esseks, director of the union's gay rights programs, who is involved in 11 marriage cases at once. Mr. Esseks said he expected decisions within the next few weeks on similar challenges in Wisconsin and Florida.

After the Pennsylvania case was filed last summer, state's attorney general, Kathleen Kane, announced that she would not defend the restrictive marriage law, which was adopted by the legislature in 2006. Mr. Corbett, a Republican, hired private lawyers to argue on behalf of state officials named in the suit.

The state put forth arguments that have repeatedly been rejected by the courts. It argued that the legislature had chosen to protect traditional heterosexual marriage and that nothing in the Constitution established a fundamental right to same-sex marriage, which is not rooted in history and tradition.

The state also argued that a 1972 decision, Baker v. Nelson, in which the Supreme Court declined to review a challenge to a state gay-marriage ban, remains the guiding legal case and that last year's ruling in Windsor v. United States, holding that the federal government must recognize same-sex marriages performed legally in the states, was actually an endorsement of states' rights.

But a succession of federal judges, now including Judge Jones in Pennsylvania, have instead relied on the Supreme Court's finding last year that same-sex marriage bans were fueled by animus and inflicted stigma on gay and lesbian families.

"The plaintiff couples have shared in life's joys," Judge Jones wrote in Tuesday's decision, one of several in federal courts recently that have elicited soaring prose from the judges. But the couples have also shared financial, legal and personal hardships resulting from state discrimination, he went on to say.

He quoted one plaintiff, Deb Whitewood, who told the court: "It sends the message to our children that their family is less deserving of respect and support than other families. That's a hurtful message."

Judge Jones, in his ruling, said: "We now join the 12 federal district courts across the country, which, when confronted with these inequities in their own states, have concluded that all couples deserve equal dignity in the realm of civil marriage."
Lyle Denniston provides his usual succinct summary of Judge Jones's decision:
U.S. District Judge John E. Jones III, in a thirty-nine-page opinion, commented:  "We are a better people than what these laws represent, and it is time to discard them into the ash heap of history."  This was the twelfth federal trial court ruling in a row — decisions spread across the country — to nullify a state ban on same-sex marriages.  The judge also ruled that the state must recognize same-sex couples who live in the state but who were legally married elsewhere.

Judge Jones examined all of the legal issues on whether to provide greater constitutional protection for gays and lesbians against official discrimination, and found that they were entitled to it.  So he applied the middle-level constitutional test — "heightened scrutiny" — and found that the Pennsylvania laws do not meet that test.

In a separate order implementing his decision, he told state officials that they were permanently barred from enforcing the state laws.  His order did not mention any delay or postponement of that command.  State officials have the option of asking Judge Jones or the U.S. Court of Appeals for the Third Circuit to issue a stay of the ruling if they were to decide to appeal.

The ruling came in the case of Whitewood v. Wolf (District Court docket 13-1861).  It was filed by eleven couples — six seeking to marry, five seeking to have their out-of-state marriages officially recognized, a widow of a same-sex marriage seeking widows' benefits, and two children of one of the suing couples, claiming that the state laws deny them social recognition and respect for their family.
Meanwhile, Dale Carpenter notes that Judge Jones's decision differs from those that have come from other Courts in important ways:
Unlike other district courts recently, Judge Jones held that same-sex couples have a fundamental right to marry.  He held that the Pennsylvania couples were not seeking a "new" right but only participation in an old one, the right to marry.

He also ruled that the state's ban on same-sex marriage violates the Equal Protection Clause, but also in a way that differs from the other recent district courts. First, like every other state and federal court to consider the issue since 1993, he rejected the contention that bans on same-sex marriage are a form of sex discrimination. Second, unlike most other district courts, he determined that sexual-orientation discrimination triggers intermediate scrutiny.  He was free to reach this conclusion because the Third Circuit is one of the few appellate courts that had not yet decided the issue.  Under intermediate scrutiny, the state could not justify the ban, he reasoned.

This intermediate-scrutiny approach seems to me to be the most doctrinally grounded way to strike down bans on same-sex marriage. It leaves in place the deferential caste of rational-basis review. It also makes clear what every court seems to have recognized recently: that there is a long history of discrimination against gays and lesbians, that sexual orientation is unrelated to individual merit, that it continues to be difficult for homosexuals to get legal protection through the political process in many areas of the country, and that there is not an "exceedingly persuasive" reason to exclude gay couples from marriage (even if there is a jurisprudentially "rational" one).
There isn't really a whole heck of a lot that can be added to the discussion of Judge Jones's decision here, to be honest. These rulings striking down same-sex marriage bans have become so commonplace over the past year or so that they hardly qualify as news anymore, especially when you have two in the same week as we've had here. Carpenter is correct, though to point out the novelty in his approach to the issue, and it's important because it is potentially the best avenue by which the Circuit Courts of Appeal and the Supreme Court will ultimately proceed on this issue. Other Federal Judges have used the so-called "rational basis test," which is the lowest level of review under the Equal Protection Clause and typically is very deferential to state action since all that the government generally has to show is some rational basis for unequal treatment. While the argument that there is no rational basis for barring same-sex marriage does have appeal, it may not be an argument that appeals courts will find persuasive because of the potential that it could unleash a torrent of Equal Protection Clause litigation on unrelated issues, all of which would attempt to pick apart government policy on a rational basis ground. Given that Courts are generally loath to strike laws down without a compelling reason, that's something Courts would likely want to avoid. Utilizing the fundamental rights/heightened scrutiny argument that Jones does here would allow the appellate courts to strike down same-sex marriage bans without undermining more than a half century of case law on "rational basis" review.
Of course, this case itself may not make it to an appellate court, or could see any appeal cut short. Pennsylvania's Attorney General, Democrat Kathleen Kane, refused to defend the case at the District Court level and said she would not defend it on appeal either. Instead, defense of the case has been handled at the direction of Republican Governor Tom Corbett, who is up for re-election this year. Corbett has not said yet whether he would seek to appeal the case to the Third Circuit Court of Appeals, however there is still plenty of time for him to make that decision. Even if Corbett does appeal the case however, it's worth remembering that he is currently trailing all of his prospective Democratic opponents in the polls and is considered one of the most vulnerable Governors on the ballot in November. Should he lose, then the new Democratic Governor would presumably seek to withdraw the appeal. In the meantime, though, there has been no stay issued against Judge Jones's ruling, which means that gay and lesbian couples across Pennsylvania are free to get married. That's something worth celebrating.
Here's the opinion: