Final Gallup Poll: Romney 49, Obama 48
If we elected presidents by a national telephone survey using Gallup's likely voter screen, Mitt Romney would be a happy man.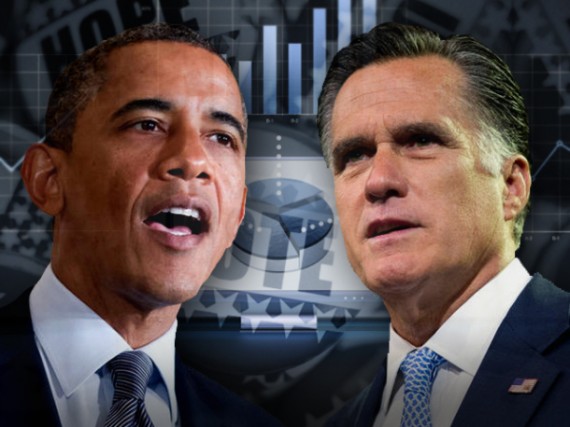 If we elected presidents by a national telephone survey using Gallup's likely voter screen, Mitt Romney would be a happy man.
Gallup ("Romney 49%, Obama 48% in Gallup's Final Election Survey"):
President Barack Obama and Republican challenger Mitt Romney are within one percentage point of each other in Gallup's final pre-election survey of likely voters, with Romney holding 49% of the vote, and Obama 48%. After removing the 3% of undecided voters from the results and allocating their support proportionally to the two major candidates, Gallup's final allocated estimate of the race is 50% for Romney and 49% for Obama.
As many OTB readers may be aware, we actually elect presidents based on votes at the state level through a bizarre system crafted in 1789. So, the closeness of the race in national surveys really doesn't tell us anything useful.
While the topline is irrelevant, though, some of the internals are interesting.
Demographics:
Much of this year's campaigning has focused on women and swing voters, and the race concludes with each candidate holding equally strong advantages with one gender and closely matched in support by party identification. Romney holds a 10-percentage point lead among men, 53% to 43%, while Obama is winning by nearly the same margin, 52% to 44%, among women. The two are roughly tied among independents — 46% favor Obama and 45% Romney. Each candidate has the strong support of his own party, with 96% of Republicans backing Romney and 93% of Democrats supporting Obama.
Issues:
Current voting preferences mark a return to the status of the race from Oct. 1-7, when Obama and Romney were tied at 48% among likely voters. After that, Romney moved ahead in mid-October during the presidential debate period, holding a three- to five-point lead in Gallup Daily tracking shortly before superstorm Sandy devastated many areas on the East Coast Oct. 29-30. Romney's and Obama's current close positioning in the Nov. 1-4 poll was measured as the Northeast continued to recover from superstorm Sandy, and after Obama's highly visible visit to the region.

Between Oct. 22-28 and Nov. 1-4, voter support for Obama increased by six points in the East, to 58% from 52%, while it held largely steady in the three other regions. This provides further support for the possibility that Obama's support grew as a result of his response to the storm.

The poll also shows Americans giving Obama high marks for the way he dealt with the storm: 68% of likely voters approve of the way he handled "the response to Superstorm Sandy," by far his highest approval rating on any of four issues Gallup asked about in the final poll. Obama's approval rating among likely voters on the other three issues ranges from 46% on foreign affairs to 42% on the economy, and 39% on handling the situation in Libya.

[…]

Obama's and Romney's images in likely voters' minds across a range of three personal characteristics and six issues underscore the candidates' basic positioning, which has been evident throughout this election campaign. Despite the two candidates' equal favorability scores, when Americans are asked who is more likable, Obama wins by 12 points, although this gap has narrowed over the course of the campaign. Obama also holds an eight-point advantage as the candidate better able to handle foreign affairs. Romney scores six and nine points higher than Obama as being better able to handle the economy and the deficit, respectively.

The two are more closely matched on the dimensions of being a strong and decisive leader and being better able to handle taxes as well as healthcare. Romney has a slight advantage on being able to work well with both parties to get things done in Washington, while Obama has a slight advantage on Medicare.
I don't recall a Democrat being ahead of his Republican challenger on Election Day in the 30-odd years I've been paying attention; Obama's lead here is decisive. And I don't think it's because Romney has flubbed the issue but rather because the public likes the way Obama has handled the issue in his four years in office. The fact that Obama is seen as decidedly more likable and better on foreign policy and yet Romney is ahead of him in the poll, though, shows how much people are weighing the economy in their vote.  If the state polls are any indication, though, it's not going to be enough to oust a sitting president.