Four New Polls Show Some Tightening In Virginia, But McAuliffe Still Leads
Some interesting polls out of Virginia today, but McAuliffe is still the clear leader in this race.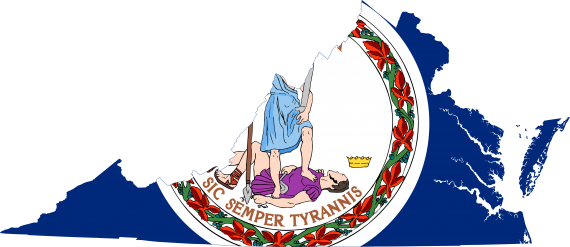 The election to select Virginia's next Governor is now less than a week away and both candidates are now rapidly moving into that part of the campaign that involves attempting to ramp up enthusiasm among their respective bases heading into Election Day. For Ken Cuccinelli, that means bringing in Republican stars like Governor Bobby Jindal and Rand Paul. For Terry McAuliffe, that means bringing in Hillary and Bill Clinton and, starting on Sunday, back to back appearances with President Obama and Vice-President Biden. In the meantime, we got four new polls today that, with one exception, seem to suggest some tightening in the race compared to two previous polls that showed double digit McAuliffe leads, but overall it still looks like McAuliffe is headed to victory.
Here's what the polls are telling us:
Obviously, Cuccinelli supporters jumped on the Quinnipiac poll as soon as it came out because it is the first poll that's been out since September that shows the race might actually be within reach. However, as I noted when I responded to one of them on Twitter early this morning, it's hard to tell if that number is a sign of real change or an outlier. Given the other polls that came out today, and the fact that the change in the Q poll is due almost entirely to changes in the voter turnout model, I'm tempted to say that it is indeed an outlier. At the same time, though, it's also a reminder that what happens on Tuesday here in Virginia is going to depend strongly on who turns out to vote. It's typically been the case that off-year elections in Virginia tend to bring out an electorate that is more favorable to Republicans than Democrats. For example, when President Obama won the state in 2008, Democrats outnumbered Republicans by six points. In 2012, there was a seven point Democratic advantage.  When Republicans swept the three statewide offices in 2009, though, the electorate favored Republicans by four percentage points.
Obviously, the closer the electorate on Tuesday is to the 2009 model, the better the news could possibly be for Attorney General Cuccinelli. However, Virginia Democrats have learned a lot of lessons about turnout from the Obama campaign and most observers don't expect a 2009-like turnout this time around. One of the main reasons for that is that the McAuliffe campaign appears to be doing a better job at generating enthusiasm than the Creigh Deeds campaign did in 2009. Another is the fact that there is a not insignificant number of McAuliffe supporters who are motivated strongly to vote against Cuccinelli, that's the kind of attitude that can generally get people to the polls. One possible indication of where turnout may be headed can be seen in this report on a Democratic blog in Northern Virginia which reports a massive increase in early voting in Fairfax County. Assuming that this is true, it's likely to be very favorable for McAuliffe.
Getting back to the numbers, the latest polls have caused some movement in the RealClearPolitics average. In a head-to-head race, McAuliffe now has a +7.6 point lead, while his lead is +8.3 points in a three way race that includes Sarvis. That's still a fairly healthy lead, of course, and barring anything major happening in this race in the next 5 days or so, this still looks like a McAuliffe victory, along with a probable Democratic victory in the Lt. Governor's race. If these polls end up being wrong, it's going to end up being because nearly all the pollsters got the voter turnout model wrong. That, however, is a hope that Republicans were clinging desperately too exactly a year ago and we saw how that turned out.