General Breedlove's Integrity
Are retired officers on defense boards presumed liars?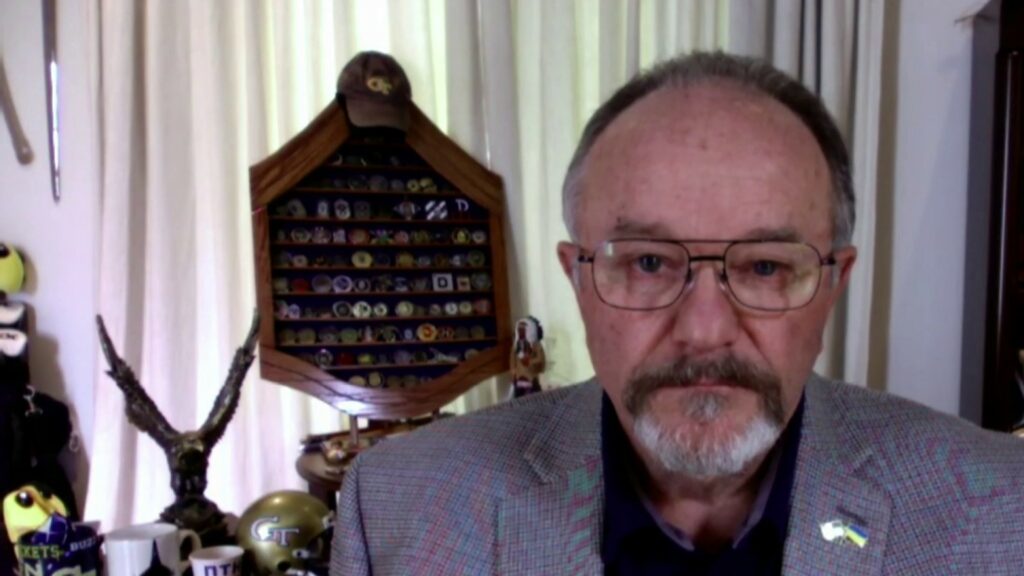 Writing at the Quincy Institute's Responsible Statecraft blog, Eli Clifton employs irresponsible innuendo to discredit calls for more Western support for Ukraine in its war against Russian invaders. The piece is entitled "Surprise: Ex-general pushing for NATO troops in Ukraine has weapons industry ties."
Weapons companies and military contractors stand to book new orders and enjoy heightened demand for new weapons systems, as the United States and NATO countries scale up spending in response to Russia's invasion of Ukraine. 

Coincidentally or not, one of the most high-profile advocates for dramatically escalating NATO's involvement in the war — literally calling for putting troops and arms inside Ukraine — quietly moonlights as a consultant for weapons firms and defense contractors, interests that presumably stand to benefit from a direct conflict between NATO and Russia.

More importantly, that conflict of interest hasn't been disclosed in any of his media appearances or interviews.

On Sunday, retired U.S. general and former top NATO commander Gen. Philip Breedlove told The Times of London: "So what could the West do? Well, right now there are no Russian troops west of the Dnieper River. So why don't we put Nato troops into western Ukraine to carry out humanitarian missions and to set up a forward arms supply base?"

The escalation of NATO boots on the ground inside Ukraine would make NATO a direct participant in the war, dramatically increase the likelihood of Russian attacks on NATO personnel and facilities, and raise the risk of a nuclear conflict.

Breedlove, whom The Times notes is "advising the Biden administration on Ukraine," also works as a consultant for the weapons industry, a fact which The Times did not disclose.
After more snide remarks about Breedlove's links to the defense industry, Clifton observes,
Breedlove may genuinely believe that a direct military confrontation with Russia, and the heightened risk of nuclear war, is necessary, but his downplaying the risks of boots on the ground dovetails nicely with his consulting work for industry interests  that stand to benefit from increased U.S and European defense spending.
Breedlove served in the Air Force from 1977 to 2016. His last job, from May 13, 2013 – May 4, 2016, was as Supreme Allied Commander, Europe—NATO's commanding general. It seems reasonable to believe that he has a pretty good idea of the risk-reward calculus with regard to the placement of NATO troops in Ukraine and the potential for escalation.
I don't have time this morning to recount his views on Russia and Ukraine from before he was on any of the boards in question but a simple Google search for "Philip Breedlove Ukraine" time-limited from January 1, 2014 to December 31, 2015, the most intense period surrounding Russia's 2014 invasion and well before he would have been lining up post-retirement gigs, will reveal that he was rather adamant about the need to bolster Ukraine's capability and about the evils that Putin was committing. And that was when he was constrained in his expression because he was subordinate to the Obama administration's policy decisions.
As I've noted in this space many times over the years, I think we don't go far enough in limiting the ability of general and flag officers—and other senior officials—to cash in on their service once they return to the private sector. But the rules are what they are and, with defense companies clamoring to throw money at retired four-stars to join their boards, it's really hard to blame Breedlove and others for saying Yes.
Absent pretty compelling evidence to the contrary, though, it's just outrageous to claim that Breedlove is lobbying to put NATO troops in harm's way, much less blithely risking nuclear armageddon, because he's trying to sell some rockets. Indeed, Clifton doesn't even demonstrate that any of the companies Breedlove consults for even make rockets. It's just cheap inuendo.