GOP Congressman: Most "Dreamers" Are Drug Runners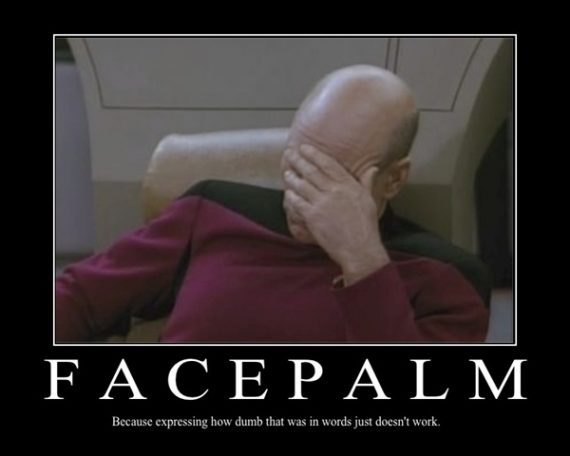 Iowa Republican Congressman, and fervent opponent of pretty much any immigration reform, set off a firestorm late yesterday when he compared children brought to the U.S. illegally by their parents to drug runners:
In an interview with the conservative website Newsmax, the anti-immigration crusader was asked about "amnesty" and the DREAM Act, which would give undocumented immigrants who were brought to the U.S. as children a path to permanent residency.The Iowa congressman had this to say about "DREAMers":

Some of them are valedictorians — and their parents brought them in. It wasn't their fault. It's true in some cases, but they aren't all valedictorians. They weren't all brought in by their parents. For every one who's a valedictorian, there's another 100 out there who weigh 130 pounds — and they've got calves the size of cantaloupes because they've been hauling 75 pounds of marijuana across the desert.

Of course, King has absolutely no proof for this disgusting, prejudiced statement. (Then again, one wonders what constitutes proof for a congressman who thinks snow disproves global warming.) As the Immigration Policy Center points out, using data from the census, the Pew Hispanic Center and the FBI, crime rates have fallen in the United States as the immigrant population (legal and illegal) has increased.
King's remarks were almost immediately condemned by Speaker John Boehner and Majority Leader Eric Cantor, but that didn't stop King from doubling down on his comments this morning:
Rep. Steve King is defending his remarks that drew criticism from his own party leadership that the children of some immigrants were being used as drug mules.

"It's not something that I'm making up," King told Radio Iowa's O. Kay Henderson. "This is real. We have people that are mules, that are drug mules, that are hauling drugs across the border and you can tell by their physical characteristics what they've been doing for months, going through the desert with 75 pounds of drugs on their back and if those who advocate for the DREAM Act, if they choose to characterize this about valedictorians, I gave them a different image that we need to be thinking about because we just simply can't be passing legislation looking only at one component of what would be millions of people."

The Iowa Republican said the possibility of legalizing valedictorians wasn't worth also legalizing drug smugglers.

"There are valedictorians in this group and my heart goes out to them, but not to the point where I'd sacrifice the rule of law and legalize a lot of bad elements in the process," King said.

"As much sympathy as I have for especially the valedictorians, but some of them are not capable of being valedictorians and they should have some of our sympathy, too. But as much sympathy as we have for them, we cannot sacrifice the rule of law," he added. "Our sympathy should not outweigh the rule of law, so we should not deconstruct America because the way that some of these kids have been characterized pulls at our heartstrings."
Keep working on the Hispanic outreach, GOP!