Harvard Sued Over Ownership of Slave Photos
A racist scholar took some fascinating photos of an enslaved man in 1860. Now, his descendants want the rights to them.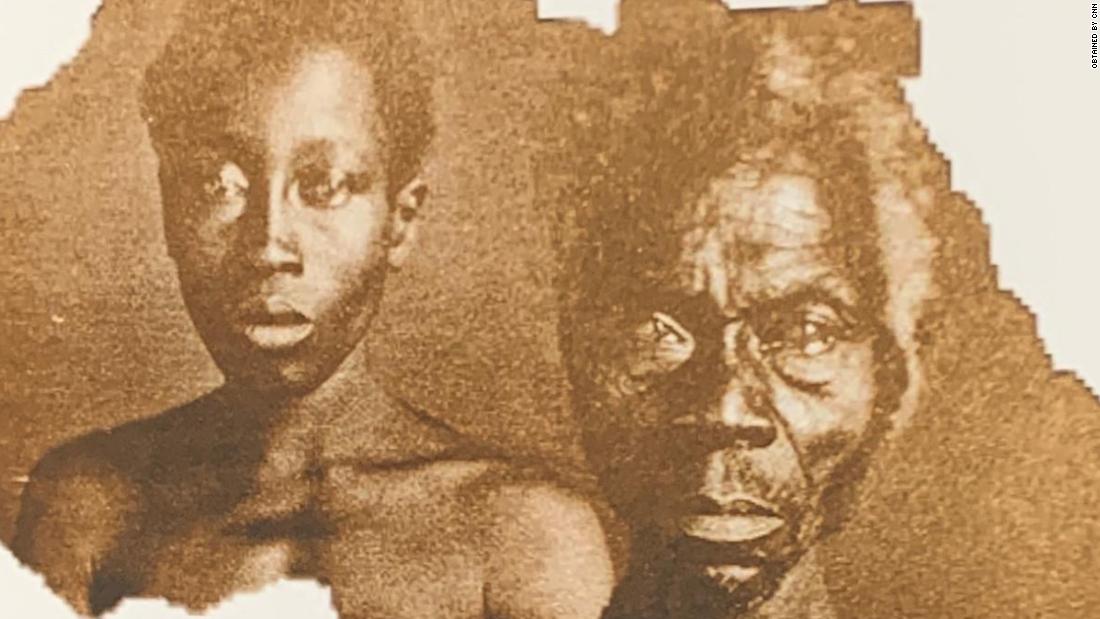 USA Today ("Harvard University sued over allegedly profiting from what are believed to be the earliest photos of American slaves"):
In 1850, a Swiss-born Harvard University professor commissioned what are believed to be the earliest photos of American slaves.

The images, known as daguerreotypes and taken in a South Carolina studio, are crude and dehumanizing – and they were used to promote racist beliefs.

Among the photographed: an African man named Renty and his daughter, Delia. They were stripped naked and photographed from several angles. Former professor Louis Agassiz, a biologist, had the photos taken to support an erroneous theory called polygenism that he and others used to argue that African-Americans were inferior to white people.

Now, a woman who says she is a direct descendant of that father and child – Tamara Lanier, the great-great-great granddaughter of Renty – is suing Harvard over the photos.

She has accused Harvard of the wrongful seizure, possession and monetization of the images, ignoring her requests to "stop licensing the pictures for the university's profit" and misrepresenting the ancestor she calls "Papa Renty."

The university still owns the photos. Lanier, who lives in Connecticut and filed the suit against Harvard in Middlesex County Superior Court on Wednesday, is seeking an unspecified amount of damages from Harvard. She's also demanding that the university give her family the photos.

In an interview with USA TODAY, Lanier said she has presented Harvard with information about her direct lineage to Renty since around 2011, but the school has repeatedly turned down her requests to review the research.

"This will force them to look at my information," Lanier said. "It will also force them to publicly have the discussion about who Renty was and restoring him his dignity."

The suit, which lays out eight different legal claims, cites federal law over property rights, the Massachusetts law for the recovery of personal property and a separate state law about the unauthorized use of a name or picture for advertising purposes.

It also singles out the 13th Amendment to the Constitution, which abolished slavery, arguing that Harvard's possession of the photos "reflects and is a continuation of core components or incidents of slavery."

[…]

The photos taken in 1850 of Renty, Delia and 11 other slaves disappeared for more than a century but were rediscovered in 1976 in the attic of Harvard University's Peabody Museum of Archaeology and Ethnology.

One of the photos of Renty, showing him waist-up as he looks defiantly into the camera, has four decades later turned into an iconic image of slavery in the U.S.

The lawsuit argues that Harvard has used the Renty images to "enrich itself." The image is on the the cover of a 2017 book, "From Site to Sight: Anthropology, Photography and the Power of Imagery," published by the Peabody Museum and sold online by Harvard for $40.

The photo also was displayed on the program for a 2017 conference that Harvard's Radcliffe Institute for Advance Study hosted on the school's relationship with slavery.

According to Lanier's attorneys, Harvard requires that people sign a contract in order to view the photos and pay a licensing fee to the university to reproduce the images.

"These images were taken under duress, and Harvard has no right to keep them, let alone profit from them," Koskoff said. "They are the rightful property of the descendants of Papa Renty."
Acknowledging up front that I'm not an attorney and have only passing familiarity with the applicable body of law, Lanier's legal claims strike me as rather silly. There's no reason to think that Agassiz violated any laws in taking the photographs or had any reason to think he didn't have to right to do so. There's every reason to believe that Harvard has the rights to said photographs.
Indeed, as a NYT report ("Who Should Own Photos of Slaves? The Descendants, not Harvard, a Lawsuit Says") notes, she may have difficulty even proving she's Renty's descendant.
The lawsuit could hinge on evidence of that chain of ancestry. Ms. Lanier's amateur sleuthing led to death records, census records and a handwritten inventory from 1834 of the slaves on the plantation of Col. Thomas Taylor in Columbia and their dollar values.

The slave inventory lists a Big Renty and a Renty, and listed under the latter is Delia. Ms. Lanier believes that Big Renty is her "Papa Renty" and the father of Renty and Delia, and has traced them to her mother, who was born to sharecroppers in Montgomery, Ala.

Her genealogical research has its skeptics. Gregg Hecimovich, who is contributing to a book about the slave daguerreotypes, to be published by the Peabody next year, said it was important to note that the slave inventory has the heading "To Wit, in Families." Big Renty and Renty are at the top of separate groupings, he said, implying that they are the heads of separate families.

"I'd be very excited to work with Tamara," said Dr. Hecimovich, who is chairman of the English department at Furman University. "But the bigger issue is it would be very hard to make a slam-dunk case that she believes she has."

Molly Rogers, the author of a previous book about the images called "Delia's Tears," said that tracing families under slavery was extremely complex. "It's not necessarily by blood," she said. "It could be people who take responsibility for each other. Terms, names, family relationships are very much complicated by the fact of slavery."

One intellectual property lawyer, Rick Kurnit, said he thought Ms. Lanier would have a hard time claiming ownership of the daguerreotypes. He said the famous photograph "V-J Day in Times Square," for instance, belonged to the photographer and not to the sailor or the nurse who are kissing. But that image, of course, was taken in a public space.

Yxta Maya Murray, a professor at Loyola Law School, Los Angeles, said that images taken by force were tantamount to robbery. "If she's a descendant, then I would stand for her," Professor Murray said of Ms. Lanier.
Still, presuming she's indeed Renty's natural heir, I'm at least mildly sypathetic to Lanier's moral claims. While not perfectly parallel, they strike me as similar to those of civilizations in the developing world whose antiquities were discovered by Western colonizers or explorers and expatriated for various Western museums. While presumably perfectly legal at the time, we've subsequently re-examined our policies on such matters and oftentimes recognize aboriginal claims.
In both situations, though, I'm somewhat torn on a "greater good" principle. Humankind may well be better off with prescious historical artifacts under the control of professional curators and scholars. I haven't the slightest idea what Lanier and her progeny would do with the images of "Papa Renty" that exist because a Harvard scholar took them and the institution preserved them for generations. But it seems to me that Harvard has done right by them in the modern era, notwithstanding the shameful purpose for which they were taken.