Hillary Clinton Won't Rule Out Challenging The Legitimacy Of The 2016 Election
Some more interesting post-election commentary from Hillary Clinton.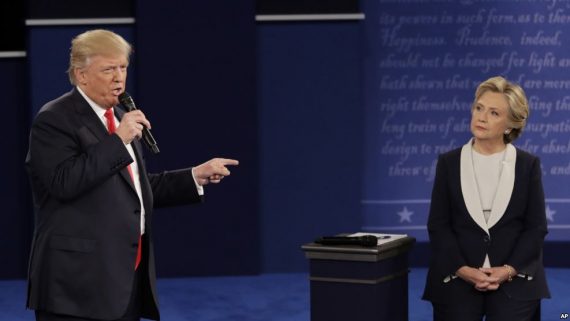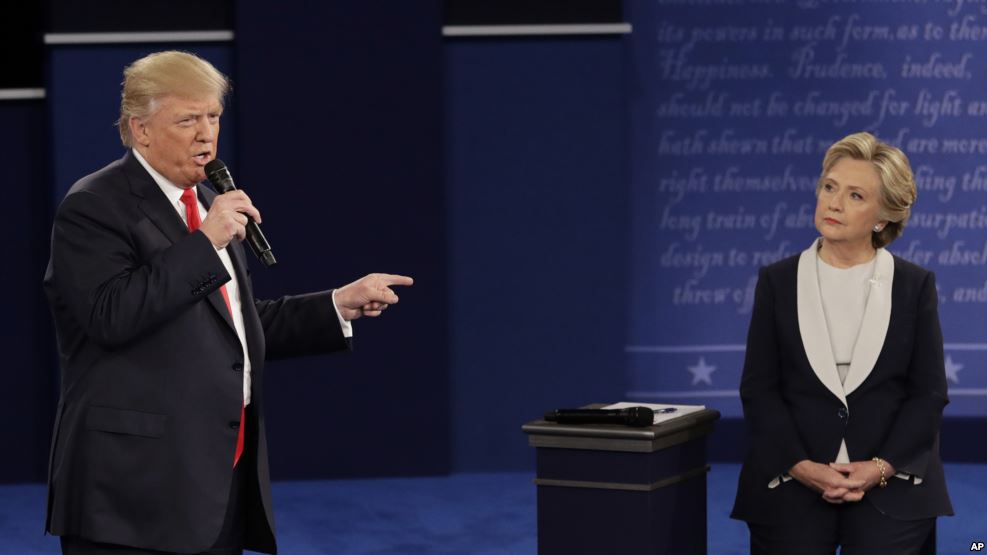 In a new interview, Hillary Clinton says she won't rule out questioning the legitimacy of the outcome of the Presidential election:
Democrat Hillary Clinton refused to rule out challenging the legitimacy of last year's presidential election in an interview released Monday afternoon, though she said such a move would be unprecedented and legally questionable.

"I don't know if there's any legal constitutional way to do that. I think you can raise questions," Clinton told NPR's Terry Gross during an extended interview on "Fresh Air," before pivoting to criticism of President Donald Trump's rhetoric regarding Russian efforts to interfere in the 2016 race.

Gross quickly returned to her initial question, asking if Clinton would "completely rule out questioning the legitimacy of this election if we learn that the Russian interference in the election is even deeper than we know now?"

"No. I would not," Clinton said.

Gross followed up again, replying "you're not going to rule it out." "No, I wouldn't rule it out," Clinton said.

But the former secretary of state said she does not believe that there is any path for such a challenge and that academics who argue one exists are not on "strong ground" legally. "I just don't think we have a mechanism" for a challenge of the 2016 election's legitimacy, she said.
CNN has more on Clinton's comments:
Hillary Clinton, in an interview that aired Monday on NPR, said she "would not" rule out questioning the legitimacy of the 2016 election if Russian interference is deeper than currently known.

The comment, a remarkable step for the former Democratic nominee, exemplifies Clinton's belief that President Donald Trump and his campaign could have knowingly received help from Russian operatives in the 2016 election.

Clinton has said previously that she conceded to Trump quickly and attended his inauguration because the nation's peaceful transfer of power is critical. But her comments to NPR signal that as the depths of Russia's interference are revealed she could envision a time when she questions Trump's legitimacy as president.

NPR's Terry Gross asked Clinton directly during the interview whether she would "completely rule out questioning the legitimacy of this election if we learn that the Russian interference in the election is even deeper than we know now?"

"No. I would not," Clinton said.

Gross asked: "You're not going to rule it out?"

"No," Clinton said. "I wouldn't rule it out."

Clinton is in the midst of a media blitz to promote her new memoir, "What Happened," a reflection on her stunning loss in the 2016 election and diagnostic for the Democratic Party going forward. The subsequent book tour has thrust Clinton back into the public eye after months largely out of the news.

In the book, Clinton casts Trump as a toxic but hapless leader who won the White House by preying on the nation's fears. Nowhere in the book, however, does she directly question his legitimacy, although she certainly comes close in the 500-page memoir.

Glen Caplin, a spokesman for Hillary Clinton, reiterated in a statement after the interview aired that the former secretary of state "has said repeatedly the results of the election are over but we have to learn what happened."

"I would hope anyone in America concerned about the integrity of our democracy would feel the same way if we got there. But we're not," Caplin said. "Right now Bob Mueller and several congressional committees are investigating to what extent the Russians impacted our election and who exactly helped them do so."

Clinton, in her interview with Gross, adds that there are likely no avenues, however, for her to challenge the 2016 results if she feels she needs to.
"Basically I don't believe there are. There are scholars, academics, who have arguments that it would be, but I don't think they're on strong ground," she told Gross. "But people are making those arguments. I just don't think we have a mechanism."

Clinton also mentioned that the Kenyan Supreme Court overturned their recent presidential election and ordered a new vote.

"What happened in Kenya, which I'm only beginning to delve into, is that the Supreme Court there said there are so many really unanswered and problematic questions, we're going to throw the election out and redo it," Clinton said. "We have no such provision in our country. And usually we don't need it."

Clinton's comments are sure to further Trump's deeply held belief that investigations into Russia — and Democrats' calls for further pressure on the White House — are nothing more than the left's attempts to rewrite the 2016 election and make up for Clinton's loss.
Here's the full interview for anyone interested in listening to it:
From the top, it's important to note that Clinton is not saying that she's exploring legal options to overturn the election results, and in fact, she basically rules this option out. Notwithstanding that fact, it seems likely that Trump and his supporters and some Trump opponents are likely to latch onto these comments to continue the ongoing relitigation of the outcome of the election that seems to show no signs of ending. In Trump's case, there isn't a week that has gone by since he entered office when he hasn't brought up the outcome of the election or Hillary Clinton herself, usually on social media or in the campaign rally speeches that he continues to hold across the country even though the election has been over for some ten months now.  Trump clearly remains obsessed with Clinton and continues to refer to her as "Crooked Hillary" on his Twitter feed. On the other side, there are Clinton supporters who clearly remain bitter over the outcome of the election.  This has included several people, most of whom obviously have no idea how elections, the law, or the Constitution work, asserting that there would be some legal means by which the results of the 2016 election.
The reality, of course, is that there are no legal means to overturn the results of the election. Even if it were proven that Russian interference had a demonstrable and measurable impact on the outcome and/or that there was collusion between the Trump campaign and Russian officials that the President was aware of at the time or that he became aware of and has since tried to cover up, that would not be sufficient grounds to do so. Under American law, the only way to deal with such a situation would be via impeachment and removal from office. If that happened, then Vice-President Pence would become the 46th President of the United States and the nation would proceed forward to the next election in 2020. And if it were proven that Pence was somehow involved in all of this, which seems unlikely, then he too could be impeached and removed. In that case, either Paul Ryan would become President or the person who Pence selected as a new Vice-President would become President, provided that person was confirmed by Congress as provided by Section Two of the 25th Amendment. In the event those people are somehow removed from office, the process would continue further down the Presidential Line of Succession. There is no provision in the law for a "redo" of the election, or for the person who lost the Electoral College vote to become President after the election outcome is certified by Congress as required by the Constitution. As far as the law and the Constitution are concerned, though, there is no legal basis for challenging the outcome of the election, demanding a "redo" of the election, or removing a sitting President and putting the losing candidate in his place.
To be fair to Clinton, it seems clear that she isn't talking about that kind of scenario, but that doesn't make her comments any less interesting.
It's fairly uncommon for a losing candidate to openly question the legitimacy the outcome of an election, especially in recent American history even in cases where there was arguably a factual basis to do so. When he lost the 1960 Presidential election to John F. Kennedy under circumstances that included fairly strong evidence of questionable voting in Illinois and Texas, Richard Nixon made the decision not to question the outcome of the election and was largely successful in getting his fellow Republicans to follow along. The same thing happened in 2000 after the Supreme Court's decision in Bush v. Gore when it became apparent that any future recounts in Florida would be fruitless in finding enough votes to tip that state into Gore's column. Despite all the controversy that erupted after the election, as well as the litigation at the state and Federal level, Gore responded to the Supreme Court decision by conceding the election and, with the exception of a few comments in the time since then, Gore has not talked publicly about the election and he hasn't questioned the outcome of the 2000 election. Clint0n would break a recent historical trend if she openly started questioning the legitimacy of Trump's Presidency, which is basically what her response implied.