House Republicans To Take Up Repeal Of ObamaCare 1099 Reporting Rules
There appears to be bipartisan support for repealing one of the most egregious tax rules in last year's Affordable Care Act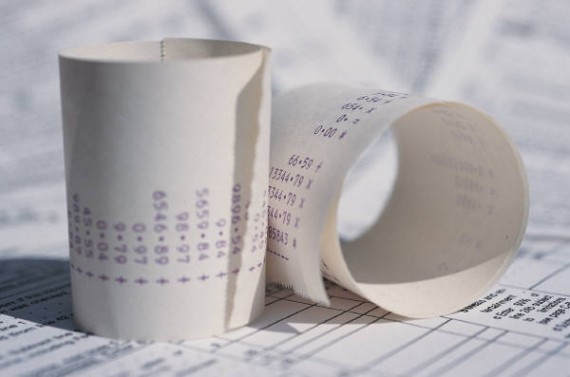 Among the most criticized provisions of the Affordable Care Act are the new 1099 reporting requirements, which greatly expand the circumstances under which businesses are required to report transactions to the Internal Revenue Service. By some estimates, the new rules will costs businesses $ 6,000 per year, or more, in additional administrative expenses. A small amount for large businesses, but a potential game changer for small businesses. Both Republicans and Democrats have criticized the rules and tried, unsuccessfully, to repeal them during the last Congress. Now, House Republicans are trying again:
Republicans signaled Wednesday that repealing a controversial tax provision in the healthcare law is one of their most pressing priorities.

House Republicans have renumbered the bill repealing the tax requirement as H.R. 4, signaling it will be one of their first pieces of business.

The bill would repeal language requiring companies, starting in 2012, to report all goods and services transactions valued at more than $600 to the IRS. Republicans and Democrats, and even the White House, have since said they support repealing this language, which would raise $19 billion over 10 years and was included to help pay for the healthcare law.

Rep. Dan Lungren (R-Calif.) had already introduced a so-called 1099 repeal bill, which was numbered H.R. 144. By bumping up that bill to H.R. 4, Republicans are making it clear that they will move this bill on an expedited basis. Traditionally, the House majority controls the first 10 bills in Congress (H.R. 1 through H.R. 10), and usually reserves those numbers for high-priority items.

House aides said they expect H.R. 4 to be taken up shortly after the House votes on H.R. 2, which would repeal the healthcare law. Republicans want to show they support repeal of the law in its entirety, although most recognize that repeal has no chance of moving in the Senate or being signed by the White House. After the repeal vote, Republicans are expected to begin taking on the law in piecemeal fashion, and H.R. 4 will be a part of that process.

In the meantime, H.R. 4 has 245 co-sponsors, more than the 194 co-sponsors of H.R. 144, a sign that support for 1099 repeal is strong and growing. Twelve Democrats are co-sponsors of the bill, including House Financial Services Ranking Member Barney Frank (D-Mass.).

(…)

Sens. Mike Johanns (R-Neb.) and Joe Manchin (D-W.Va.) have said they would introduce 1099 repeal legislation on Jan. 25, the first available day for offering new bills in the Senate.
Passage in the House seems assured given the huge number of co-sponsors, but the fate in the Senate is less clear. Perhaps, with such broad bipartisan support we'll see this breeze through the Senate but I could easily see it getting it hung up there by Senators insisting that taxes have to be raised somewhere else to make up the $5 billion over ten years that this requirements was expected to bring in to the Treasury. And then there's President Obama. Would he veto a repeal of the 1099 requirement, or go along with what looks like it could become an overwhelming bipartisan consensus?
Only time will tell, but as I said earlier this month, it strikes me that this piecemeal approach is the best option the GOP has in going after the ACA since all out repeal is unrealistic as long as Barack Obama is in the White House and the Democrats control the Senate.